Mission Street's Old Bus Tavern Set to Close in Early September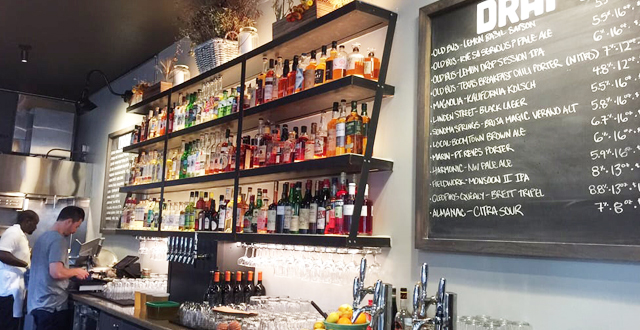 Mission Street's Old Bus Tavern, a brewhouse with a friendly-yet-classy atmosphere, and some surprisingly crafty cocktail concepts for a place that also makes its own beer, is, unfortunately, set to close. The lease for the pub was sold to new owners, who will take control on September 8th.
In a statement released to the public, the team had this to say:
The Bus is rolling on!
It is with a heavy heart that we announce the closure of Old Bus Tavern. We opened our doors a little over three years ago with the goal of providing a warm and lively space for neighbors and friends to congregate over a tasty beer and good music. On those terms, we feel that we succeeded. Unfortunately, like a lot of small businesses in San Francisco, recently, the economic realities have caught up with us.
Saturday, September 8th will be our last service. Until then, we will continue to provide the same great offerings and service that we have always prided ourselves on. Please drop by for a farewell bite or drink so we can extend a huge thanks and a hug to all of our guests and colleagues who have made these last years so memorable.
While we can't provide specifics yet, we have sold our lease to new owners who will carry on the tradition of providing the neighborhood with local beers and chill vibes.
Much Love,
Old Bus Tavern
San Francisco is indeed a pricey place to run a business of any kind, and Old Bus Tavern will certainly be missed. Make sure you stop in before Septemeber 8th.
Old Bus Tavern
3193 Mission St
Open Monday-Thursday from 5:30 pm to 10 pm, Friday from 5:30 pm to 12 am, and Saturday from 3 pm to 11 pm