All You Can Drink Rosé is Coming to SF this Labor Day Weekend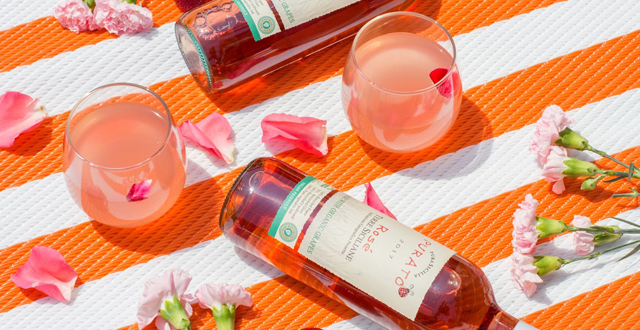 Can't get enough rosé? Well, you're in good company here. The San Francisco Rosé Soirée is an amazing day filled with all you can drink rosé, lots of spots for great Instagram pictures, and rose-tinted moments. The event is hosted by SPARK Social SF and is looking up to be a perfect Labor Day weekend activity for those looking for some staycation action.
What SPARK Social SF calls "a dreamy, rosé-filled, holiday stay in the Bay," will include over 20 different kinds of the beloved pink wine available for tastings, along with gourmet rosé inspired menu options from over 10 food trucks. Along with all the rosé you could ever drink, there will be giant lawn games, a live DJ, a flower wall for photo ops, and even a DIY flower arrangement bar from Matilda's Magnolias.
Images courtesy of SPARK Social SF
Guests are encouraged to bring along their own picnic items, sunny day attire, and lots of sunscreen as there will be plenty of room to sunbathe in a rosé fueled haze. The event will be hosted at The Lawn at SPARK. Cheers!
SPARK Social SF: Rosé Soirée
Saturday, September 1
601 Mission Bay Boulevard North
11 am to 4 pm
$40 Bottomless Rosé and Rosé Sangrias, Tickets