January Film Screenings Outside the Mainstream Variety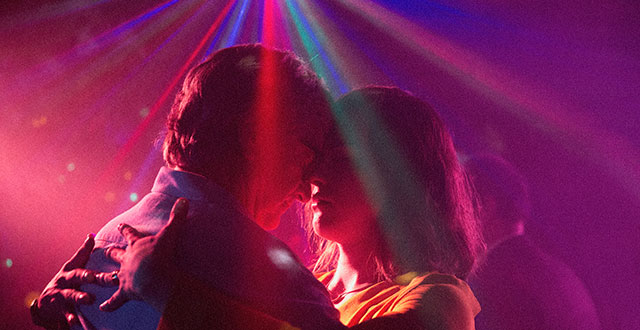 This January take a trip around the world—all while seated in the San Francisco Bay Area. The films listed include pre-Oscar glimpses, sharing a bad movie and free popcorn with some comedians, dinner and a Mexican movie, and some British flair from PBS and the Royal Academy of Arts. If you find yourself needing a boost at the beginning of the new year, there are plenty of options to liven up your January nights, and maybe imagine you are in a far away foreign land.
For Your Consideration: Oscar Submissions From Around The World
January 5 – 11, 2018
The Smith Rafael Film Center
92 films have been submitted for Academy Award consideration in the category of Foreign Language Film. But thanks to the Smith Rafael Film Center, you don't have to wait until Oscar night to get a glimpse at some of them. They will host 13 of these films, and give you early access to guess a winner. One choice is A Fantastic Woman by the already award-winning Chilean film director Sebastian Lelio. Another is A Ciambra by Jonas Carpignano, who also directed Mediterranea (2015). Happy End features the great French actors, Isabelle Huppert and Jean-Louis Trintignant. There are 13 films to pick from and with so many high-quality films showing it might be difficult not to want to see them all.
Félicité, Senegal – Friday, January 5
Happy End, Austria – Friday, January 5
Ayiti Mon Amour, Haiti – Filmmaker in attendance – Saturday, January 6
Zama, Argentina – Saturday, January 6
A Fantastic Woman, Chile – Saturday, January 6
Yeva, Armenia – Sunday, January 7
Breath, Iran – Sunday, January 7
The Wound, South Africa – Sunday, January 7
November, Estonia – Monday, January 8 and Thursday, January 11
Loveless, Russia – Monday, January 8
Tempastad, Mexico – Tuesday, January 9
A Ciambra, Italy -Tuesday, January 9
Song of Granite, Ireland – Wednesday, January 10
Victoria Season 2 On Masterpiece At The Castro Theatre
Saturday, January 6, 2018
12:30 pm Victoria Season 2 preview
2:00 pm The Portrait of A Lady
Free – The Castro Theatre
KQED wants you to step outside of your living room, bedroom or other TV room, and head to the Castro Theater to get a sneak peek at the first hour of Masterpiece: Victoria Season 2. Technically, this is a TV show, but what qualifies it for this list is the film that follows it, The Portrait of A Lady (1996). This is Jane Campion's film adaptation of the Henry James' novel, with actors Nicole Kidman, John Malkovich, and Barbara Hershey. Two great classics in one evening!
Bad Movie Night: Olympus Has Fallen
Sunday, January 7, 2018
Jewish Community Center of San Francisco (JCCSF)
Olympus Has Fallen is the pick for this month's Bad Movie Night at the JCCSF. Gerard Butler stars as a former Secret Service operative out on a mission to save the White House. Comedians Jim Fourniadis, Sherilyn Connelly and the rest of the Dark Room Theater crew will provide the levity and wisecracks during the screening of this B movie cult classic. The movie is 119 minutes, but if you arrive a little earlier you can play some pool, ping-pong, have a beer and enjoy the free popcorn.
Where the Waves Bloom: eve of conversation and film
Wednesday, January 24, 2018
Black Bird Bookstore
The Most Fearless is a documentary that tells the story of sixteen-year-old Nasima and her goal of being the best surfer ever in Bangladesh, a country where women don't even have the freedom to swim in public.
The evening includes the first time showing of scenes from the upcoming documentary. The filmmakers, Jaimal Yogis and Wallace J. Nichols will be in attendance. Donations will be accepted to help finance the completion of the film.
Mexican Maladies: Arturo Ripstein from First to Last
Time to Die (Tiempo de morir)
Thursday, January 25, 2018
Sunday, January 28, 2018
Bleak Street (La calle de la amargura)
Saturday, January 27
Sunday, January 28, 2018
Yerba Buena Center for the Arts (YBCA)
Arturo Ripstein had some great film influences as the son of a prominent Mexican film producer, and through a long friendship with Luis Buñuel. Ripstein is still considered the most original Mexican filmmaker. This program includes his first film and the most recent one released in 2015.
On January 25th, for YBCA Premium Members only, there is Dinner and a Movie:
6:30PM – dinner begins with a talk from Sergio de la Mora, about Arturo Ripstein's influence on Mexican Cinema.
7:30PM – screening of a Time to Die (Tiempo de morir), a neo-western film based on a screenplay by Gabriel García Márquez and Carlos Fuentes.
Exhibition On Screen: David Hockney at the Royal Academy of Arts
Tuesday,  January 30, 2018
Sunday,  January 28, 2018
Lark Theater
Popular British artist, David Hockney is the subject of this film, along with his two exhibitions of 2012 and 2016 at the Royal Academy of Art in London. The film offers an intimate view through in-depth interviews with the artist.