Burning Man Seeks to Expand Festival to 100,000 Attendees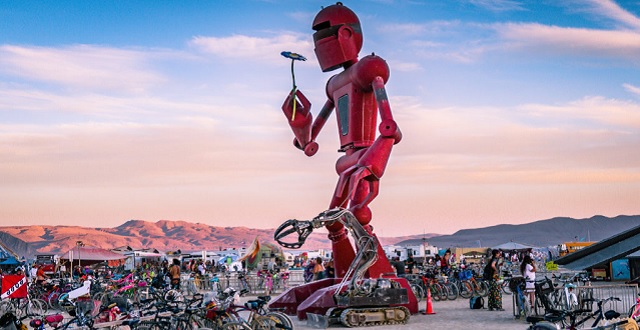 The Playa may soon be much larger and more popular in the coming years. Organizers for the annual counter-culture festival in Black Rock City, Nevada recently met with state officials from Bureau of Land Management to discuss the impacts of eventually expanding capacity to 100,000 people.
The festival is hoping to acquire an additional 500 acres of land for future iterations of the event—all while keeping in mind local and environmental concerns. Organizers also met with Nevada residents from the nearby communities of Lovelock, Reno, and Gerlach to discuss future plans for the week-long gathering.
Attendance for the event is currently capped at 68,000 attendees and organizers use a ticket lottery system to distribute passes. The proposed plan would immediately raise Burning Man's capacity to 80,000, with an option to expand up to 100,000 participants gradually over the next few years. Nevada's Bureau of Land Management plans to release additional details late next year on the agreed upon conditions for future Burning Man gatherings, with a final draft coming later in 2019.
29 Awesome Burning Man Instagram Photos