7 Delicious and Locally Sourced Gift Ideas for the Holidays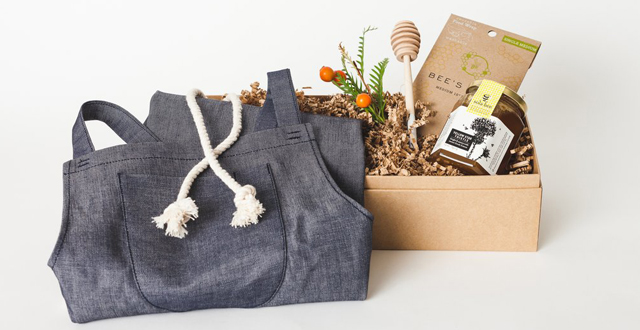 It's almost hard to believe, but we're welcoming the holiday season again, with all its pleasant worries—like, how to celebrate? Where to take out-of-towners? What to give a bestie? For the latter, here's a simple logic—when gifting, one can not go wrong with a food-centric offering, especially a locally sourced one. Just identify the type of person on your list, and we got the right item for them.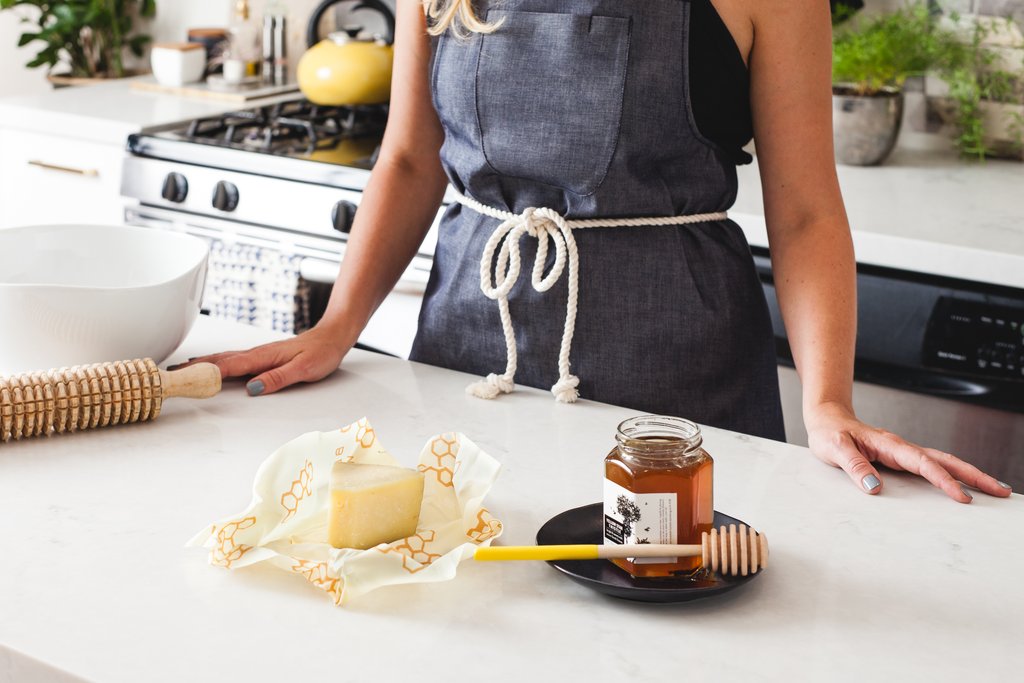 Image courtesy of Bestowe
For the Instagram queen (or king): Bestowe gift box
For that person on your list who wouldn't touch lunch until it's properly documented with a photo? The one who bought a marble coffee table just to photograph flat lays on it? That person will be stoked to receive a beautiful, curated gift box from Bestowe, the brand-new Oakland-based gifting service which puts together packages of goodies by small-batch artisans from the Bay Area and beyond. For the foodie, the best box would be Start Cooking, which includes a chic apron and honey, or In the Kitchen, with a pretty tea towel, honey wand and hand soap from Etta&Bille. $80 (In the Kitchen) and $155 (Start Cooking), available here.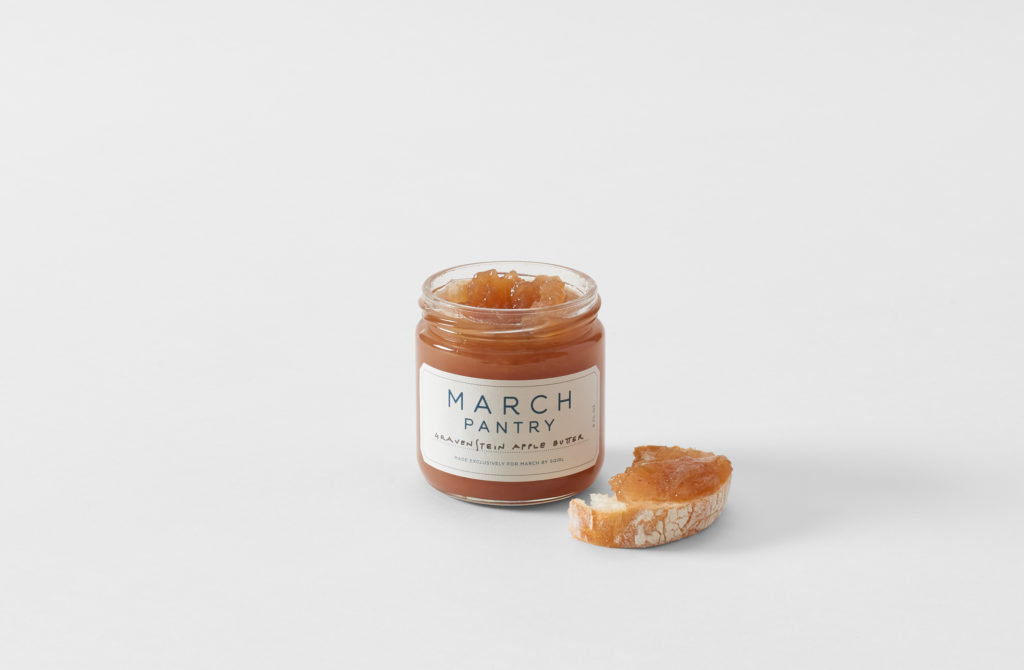 Image courtesy of March
For the L.A. transplant: Sqirl + March butter
You know the friend who just moved from SoCal and won't stop talking about Sqirl's toast? Surprise them with a collaboration of their past and present cities: the March boutique and Jessica Koslow's Sqirl Gravenstein Apple Butter. Featuring a sweet-meets-savory flavor and, almost as importantly, a very cute jar, the butter, paired with some of San Francisco's best carbs, will make any ex-Angeleno weep. $16, available here.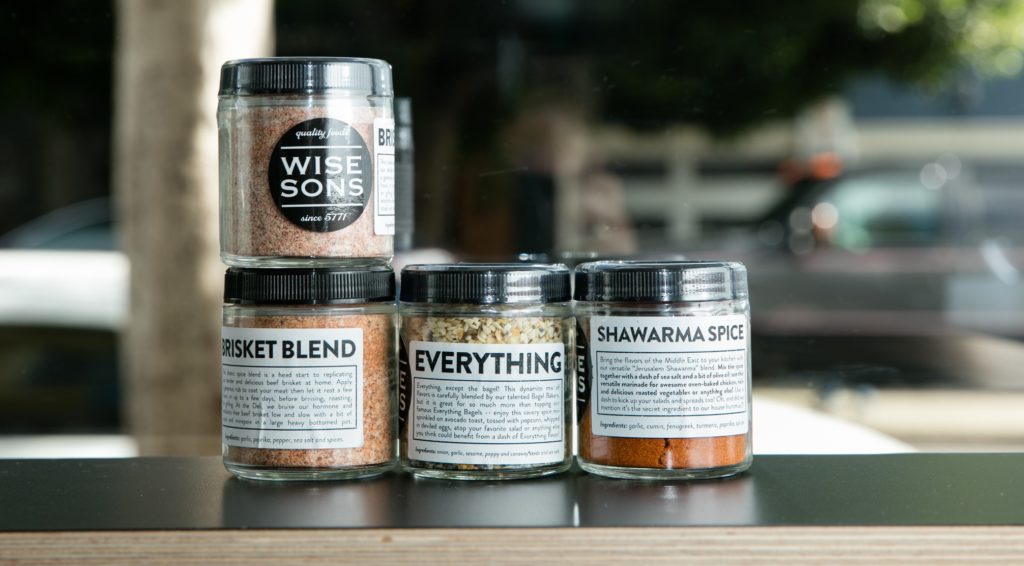 Image by Molly DeCoudreaux
For the busy pal on the go: Wise Sons shmear and spices
Put together a gift of shmears (available in whipped cream cheese, scallion, cheddar and smoked salmon flavors), add a sprinkle of the magical Everything Spice, guaranteed to make everything better, and you have a festive winner. Throw in a bagel or two and send on to that co-worker or friend. Available through Caviar delivery service.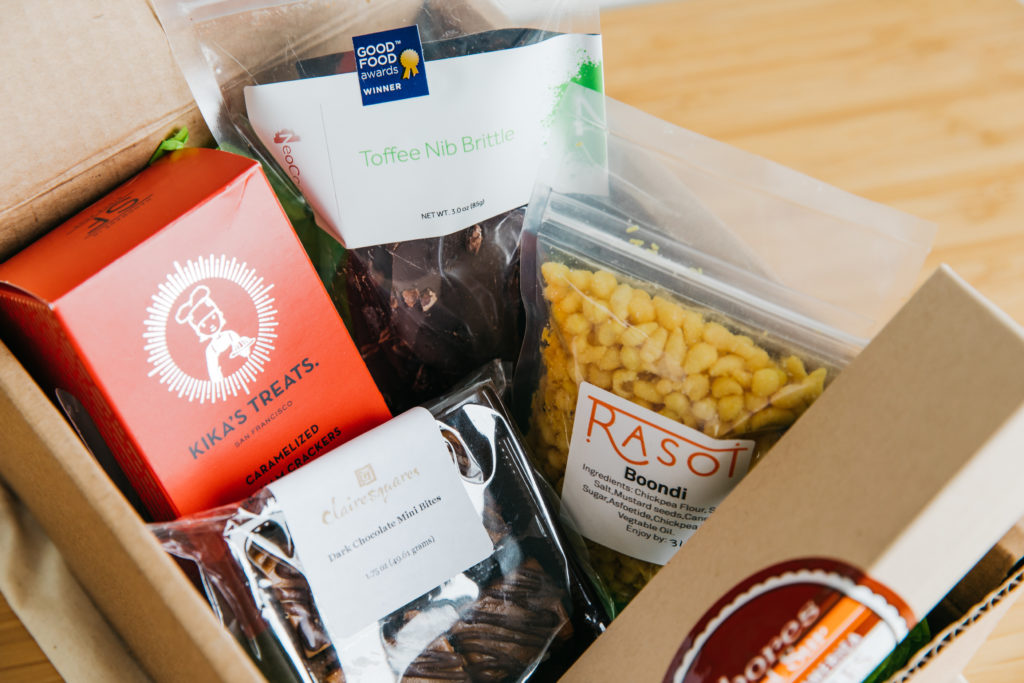 Image via La Cocina
For the socially conscious: La Cocina gift box
La Cocina, the nonprofit organization which assists low-income food entrepreneurs to establish flourishing businesses in the city, has launched a festive gift box, filled with products by entrepreneurs La Cocina supports. There are five different gift boxes of varying sizes and prices, each with a unique assortment of goodies. All sales help the La Cocina mission. $35-$100, available here.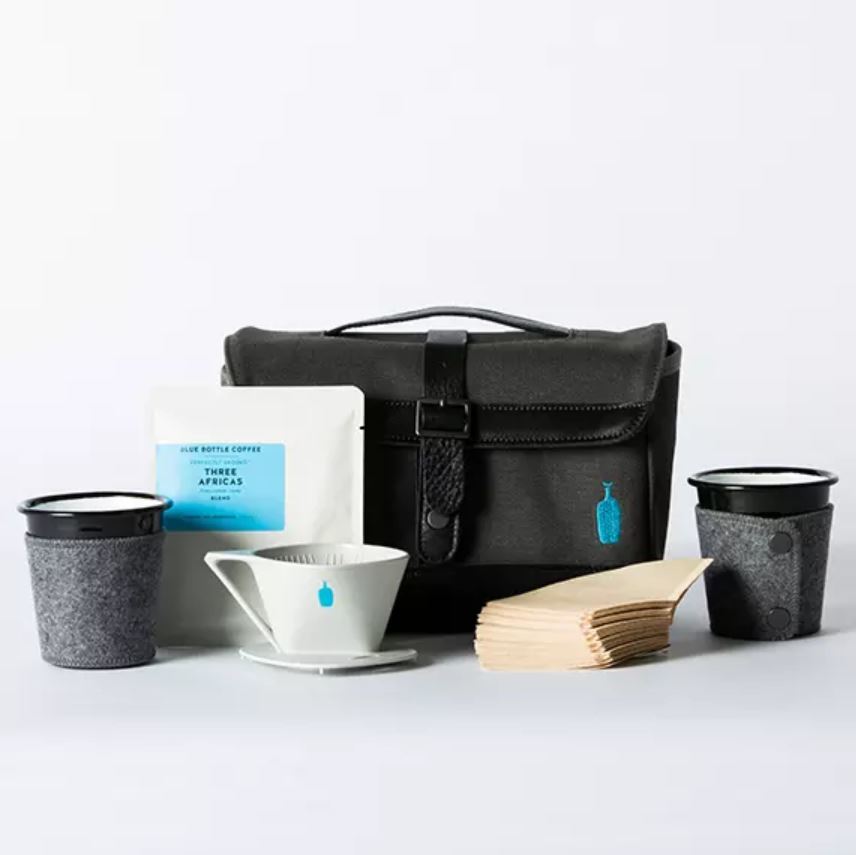 Image via Blue Bottle Coffee
For the coffee-loving outdoorsy type: Blue Bottle and Timbuk2 travel kit
For the camping, finishing, 'rugged' type, who also happens to love the finer things in life, there's no better gift than this thoughtful and stylish collaboration by two of the city's most powerful brands. The sleek travel kit, perfect for having coffee on the go, includes a Timbuk2 waxed canvas and leather bag, plus the Blue Bottle Bonmac Travel Dripper, filters, two packets of Blue Bottle Perfectly Ground, two tumblers, and two cozy felt zarfs. Just add water. $95, available here.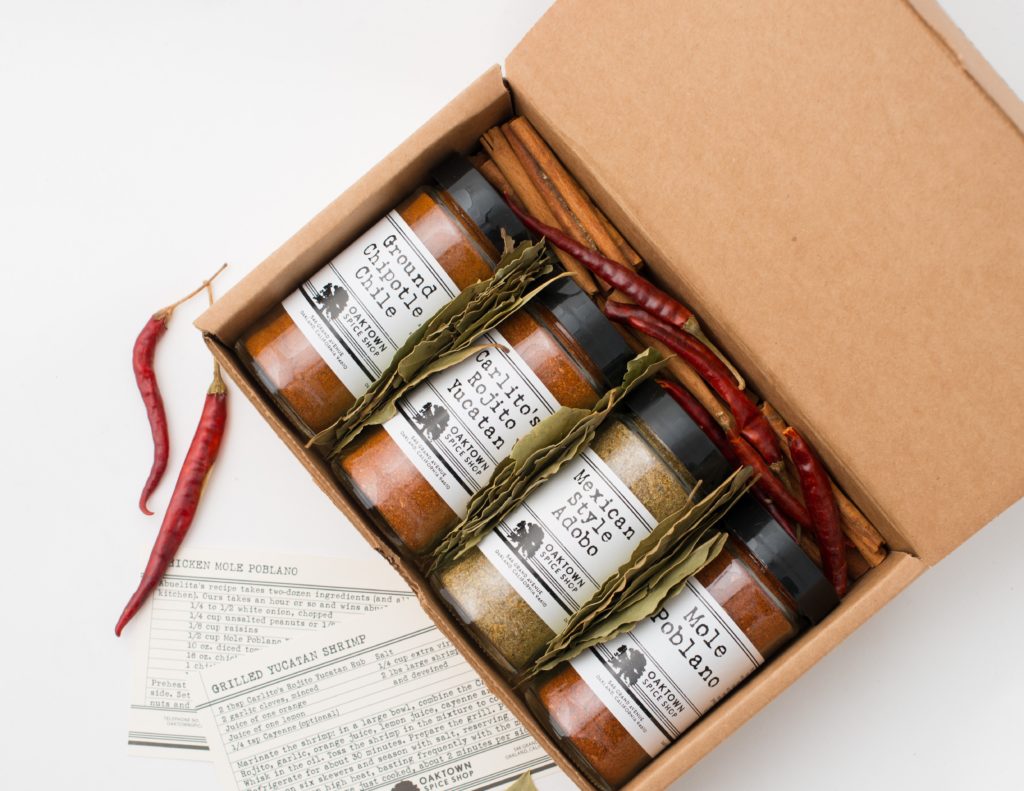 Image by Kristen Loken
For the cook: Oaktown Spice Shop kit and Nopalito cookbook
To really impress a good home cook (you'll know them as 'the only friend who hosts for dinner'), pair an adorable spice kit by Oakland's expanding chain Oaktown Spice Shop with a themed cookbook. We love the combination of the Fiesta Mexicana kit ($35, available here), featuring an assortment of traditional spices like Mole Poblano, Carlito's Rojito Yucatan, and Mexican Adobo. Complete with bay leaves, Ceylon cinnamon sticks, and whole chiles de arbol, To go the extra mile, add in the new Nopalito cookbook, which celebrates Mexican cuisine in all its San Francisco-interpreted glory, $19.