December Films Outside the Mainstream Variety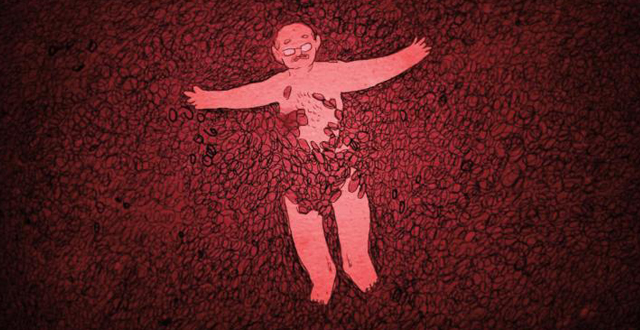 Be adventurous this December and check out movies and documentaries too outside the box for your phone's movie app or the major theater chains. No need to spend your winter in the mainstream when there are so many alternatives out there. Plan a movie night at a local museum or even the public library (yes!).
Start the month with British artist Isaac Julien's Playtime at Fort Mason. His videos feature James Franco as a big player in the art world; through conversation and fast-paced montage, the effects and movements of capitalism; and poetically, what drives people to search for a "better life".
End the month with a Punk series shake-up at the Koret Auditorium at the Main Library.
And keep reading about other offerings that will please even more musical and visual tastes.
Playtime
December 1, 2017 – February 11, 2018
San Francisco Art Institute, Fort Mason Campus (Free)
Playtime is an exhibition of three video installations each viewable in separate galleries by award-winning British artist Isaac Julien. Playtime (2014) has it's U.S. premiere here, with an international cast that includes James Franco, Maggie Cheung, and Mercedes Cabral. It's companion piece, KAPITAL (2013), discusses "Choreographing Capital." And Better Life (Ten Thousand Waves) (2010)—is a cinematic version filmed on location in mainland China.
Polish Animation: 70 Years
Berkeley Art Museum and Pacific Film Archive
Russell Merritt, UC Berkeley film professor and animation expert, introduces a series of four film nights showcasing the progression of Polish animation over the years, via changing styles, techniques, puppets, surrealism, humor and human relationships.
Festival Favorites, Thursday, December 14 
Emerging Artists, Sunday, December 17
More Festival Favorites, Wednesday, December 20
British Arrows Awards 2017
December 3 – Dec 17, 2017
Yerba Buena Center for the Arts (YBCA), Screening Room
The best UK commercials are being showcased at YBCA for the British Arrows Awards. These memorable ads are not only top selections for their cute kid or A-list celebrity performances, but also for their technical "craft" excellence. They can also be viewed as mini-films, and in some cases with bigger effects and more impact than those movies that get listed as box office hits.
EVOLUTIONARY BLUES: WEST OAKLAND'S MUSIC LEGACY
December 7, 2017
Museum of the African Diaspora
This documentary plays out with a soundtrack of musical influences from Alabama, Louisiana, Texas, and Oklahoma and makes its way to West Oakland. Seventh Street in the late 1940s supported the Black community and a rich music scene. 30 local musicians describe how the Oakland Blues came about. Cheryl Fabio produced and directed this film that began as an intended-for-TV production, but after her research began, it proved too rich a subject for the small screen. Watch it locally at the Museum of the African Diaspora.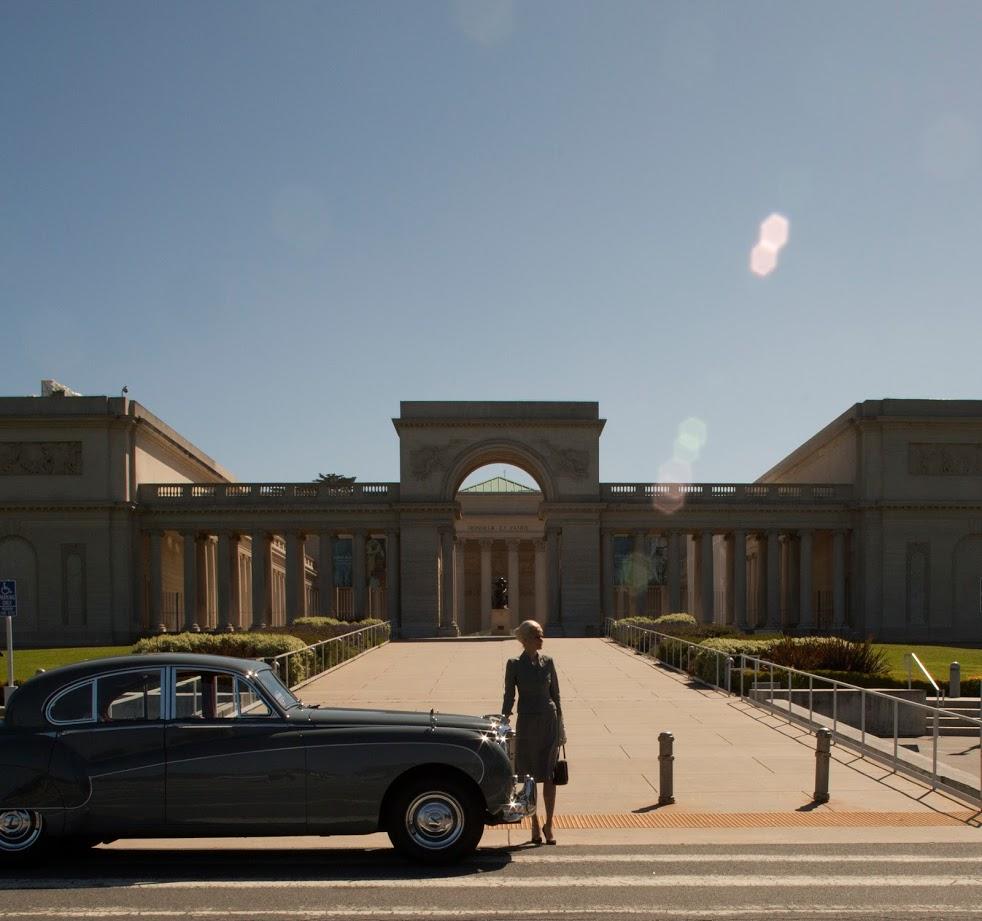 Lynn Hershman Leeson: VertiGhost
December 16, 2017 – March 25, 2018
Legion of Honor (Free with admission)
VertiGhost draws from the dramatic tensions in Alfred Hitchcock's Vertigo, conflicts with reality, fiction, and the truth. Although the inspiration is Hitchcock's 1958 film, Vertigo, a lot of modern-day tech is added for re-created scenes of the film itself, use of live web content, an eye trick with a motion-triggered GoPro camera, and a hologram that mixes the viewer into the narrative.
Experiencing all this at the Legion of Honor will seem a bit déjà vu as it was a backdrop for the original film and an inspiration for this work.
SF Punk Film Series
Koret Auditorium, Main Library, San Francisco Public Library (Free, advance reservation is requested)
The San Francisco History Center's SF Punk Archive presents a free four-part film series that takes you from the chaos of contemporaneous footage to recent documentaries piecing together the history of punk.
Ten years after San Francisco's Summer of Love, the city experienced a new counterculture movement with the rise of punk music. Quite different from the earlier flower power and mellow days in the park, punk bands played their loud, riotous music in places like The Mabuhay Gardens on Broadway. Other venues could be found in other cities such as New York and London.
In the Moment- Shorts and clips from 1977-1980, Wednesday, December 20
SF Punk Film Series – Early SF Bands from Target Video, Saturday, December 30