Beyond the Pumpkin Spice: 7 Holiday Arts & Craft Fairs that Take DIY to the Next Level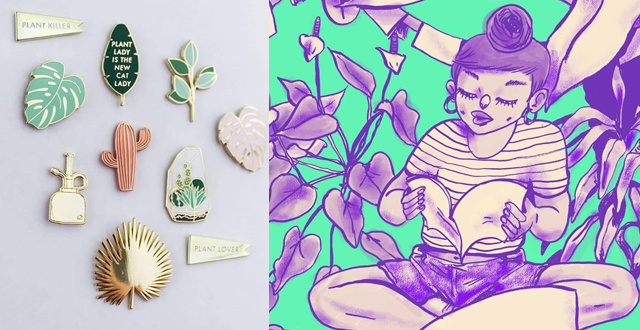 In the San Francisco Bay Area, there is always a DIY opportunity or a clever crafty thing to buy. But in November and December, when craft fair season is in full swing, things are guaranteed to go next-level.
Here is our list of not-to-be-missed spots to find local makers at their finest. Also be sure to try your hand at making your own gifts…stuff way past that pasta painted necklaces you made in third grade.
And amidst all the flashy mainstream holiday commercials, don't forget to shop local.
EDITOR'S NOTE: ADDITIONAL EVENTS ARE BEING ADDED ON HERE AS ANNOUNCED. THE BAY AREA CAN BE NOTORIOUSLY LAST MINUTE ON EVENT ANNOUNCEMENTS. ALSO, IT'S THE HOLIDAYS. SO, YEAH, THERE MIGHT BE MORE THAN 7 EVENTS HERE WHEN YOU READ THIS. XOXO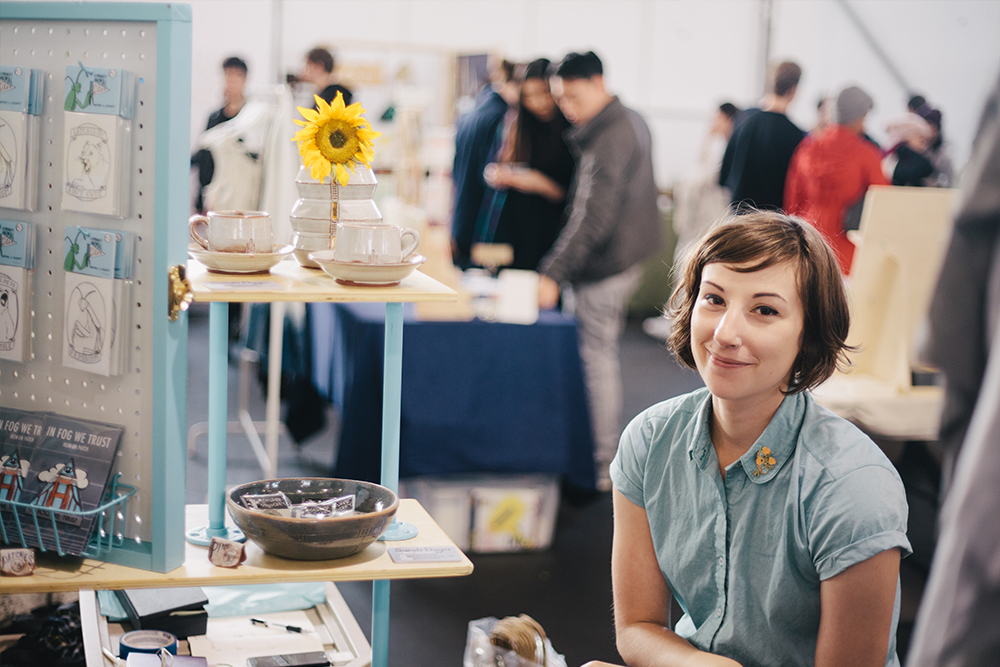 Photo via Renegade Craft Fair Website
The Renegade Craft Fair (RCF) website describes their organization as "the world's preeminent series of events showcasing the best and brightest talents from the modern Maker community," and while this might sound like a tall order, it's pretty much on point.
RCF hosts fairs in seven major U.S. cities and in London. It stops twice a year in San Francisco, and, is a weekend full of local food vendors, seasonal cocktails, DJ sets, DIY workshops, photo ops, and more.
While this weekend personally feels a bit early for holiday shopping, it's really not too off the mark. In either case, whether it's gifts for others or gifts for yourself? We're not here to judge.
Fort Mason Center, November 11-12, 11-6pm, Free
West Coast Craft Winter 2017
After missing the last West Coast Craft event I've had the November date circled on my calendar because, "this time, for reals!" This show is a juried, colorful, design-centered exhibition, specializing in stylish west coast flair.
Fort Mason Center, November 18-19, 10-6pm, Free
Holiday Artisan Market at the Asian Art Museum
The Asian Art Museum is hosting its first-ever holiday market, featuring one-of-a-kind handmade goods by local makers. Their store will be overflowing into the surrounding North and South Courts with pop-up boutiques. Activities are expected throughout the day, including cookbook signings with San Francisco's Burma Superstar, and chances to meet other local authors. Items specifically relating to their new feature exhibition Couture Korea will also be on display and for sale.
Asian Art Museum, Wednesday, November 29, 10-8pm, Free
Make Your Own Holiday Gift with Urban Air Market
Do you often go to these craft fairs and thinking, "man, I could make this myself?"—well, here is your chance to prove it…or at least have some fun trying.
This "'Meet the Makers' happy crafting hour provides 20 DIY stations at your fingertips to create everything from screen-printed wrapping paper and flower pressed cards to artisan body products, terrariums, and one of a kind accessories." This festive evening, is in partnership with Jack London Square and is accompanied by their tree lighting ceremony.
Jack London Square, Friday, December 1st, 6:30-8:30pm, $12
SHOP at Urban Air Market: Holiday Show
Jack London Square is doubling up on events this holiday season. Following the "Make Your Own Holiday Gift" event, Urban Air Market is hosting their holiday show which is expected to include "140 local and sustainable vendors for ethically made gifts that give back." And for those that are no-joke, good at crafts: they are still accepting vendor applications.
Jack London Square, Sunday, December 3, 11-6pm, Free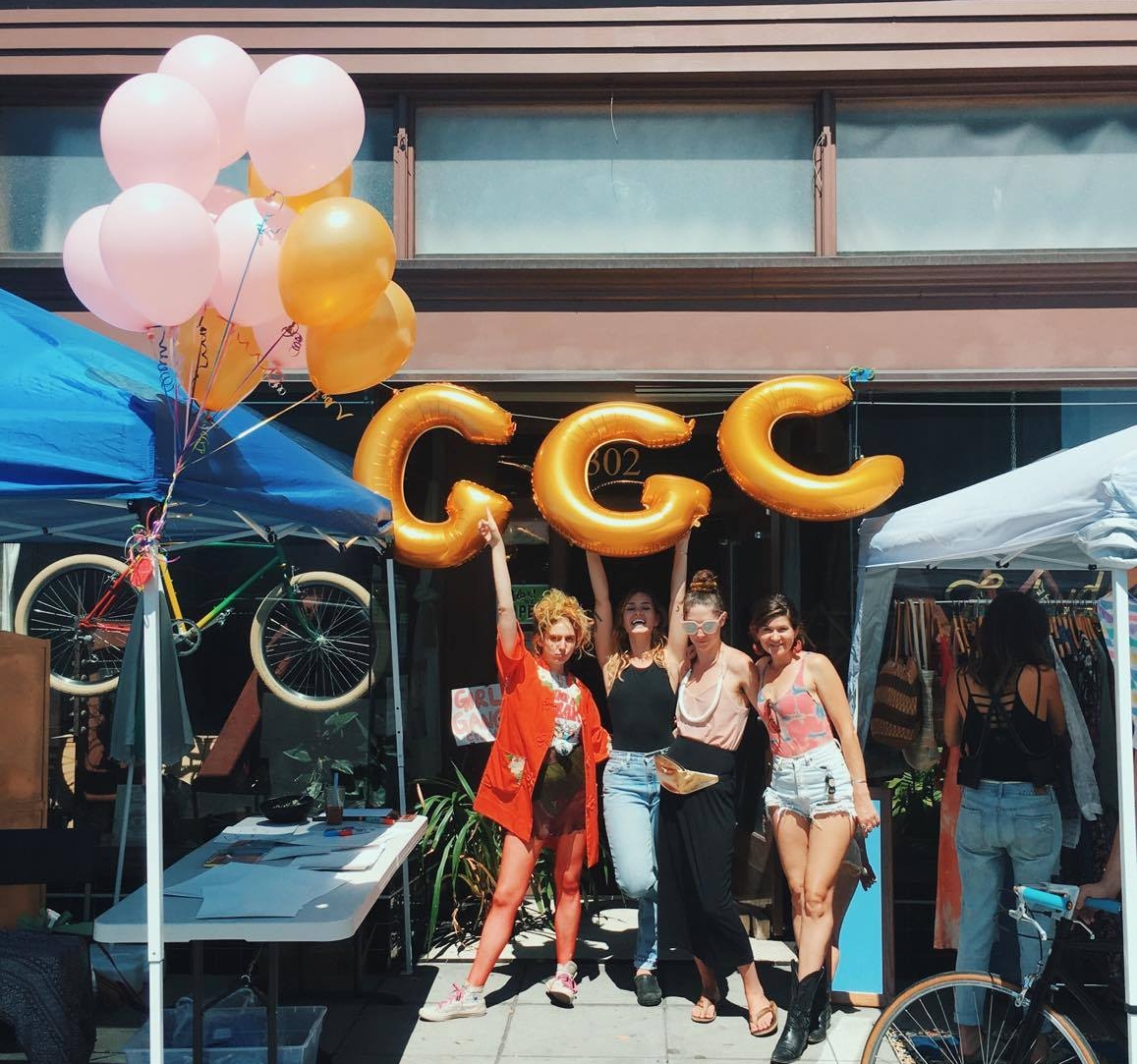 Girl Gang Craft Holiday Market
These artists, makers, healers, and entrepreneurs are combining forces and creating some pretty unique gift offerrings. Shop jewelry, art, ceramics, clothes (both handmade and vintage), plus gift yourself a your tarot card reading while you're at it.
LuckyDuck Bicycle Cafe (Oakland), Saturday, December 2, 3-8pm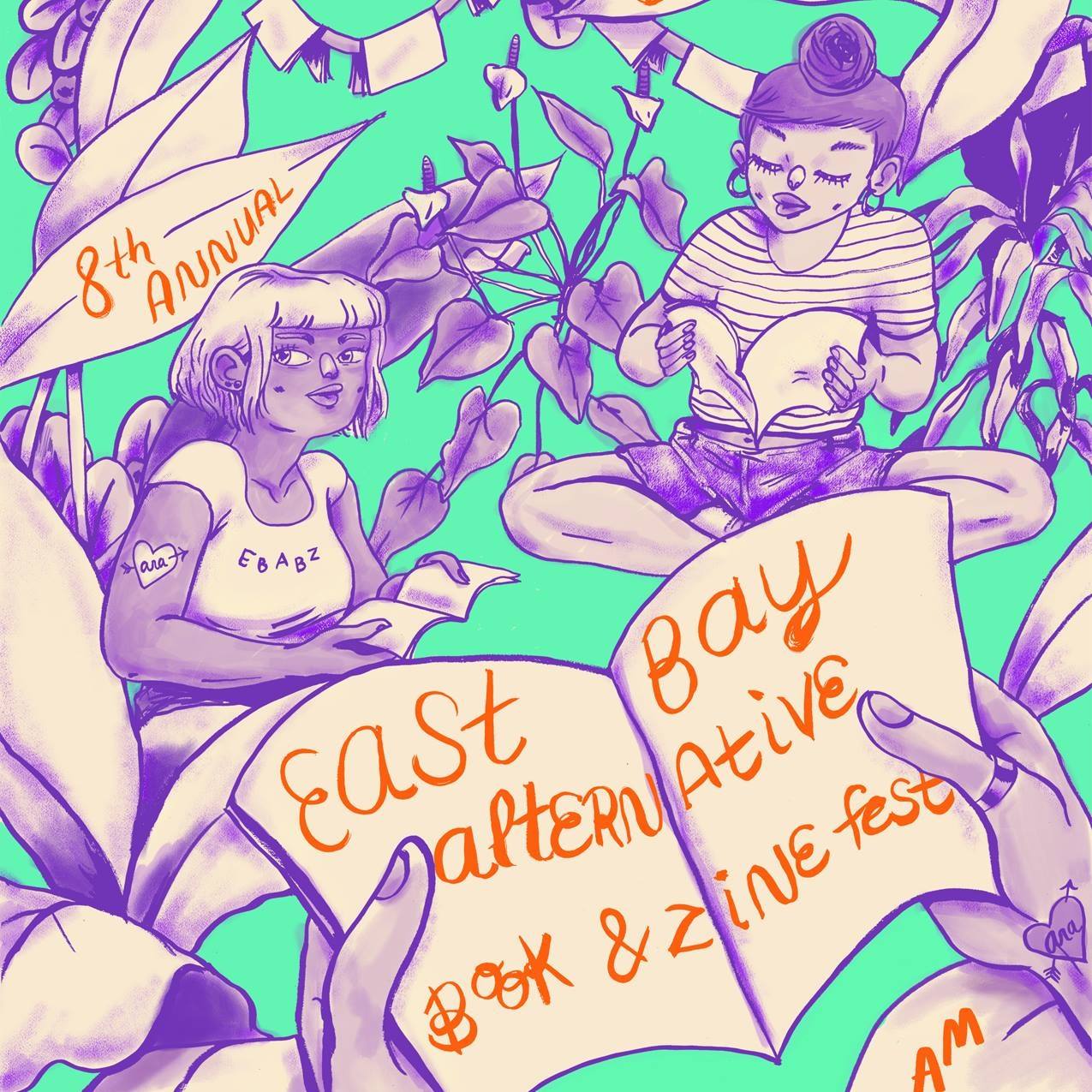 8th Annual East Bay Alternative Book & Zine Fest
Perhaps not quite falling under the craft fair label, here's a zine and small press event that's on the more punk rock end of the DIY spectrum. This is a spot to meet a lot of local artists…all at one time. Have an open mind as you browse through the diverse crowd of weirdos, comic fans, zinesters, and fellow humans. Also shop local…there's a chance you'll find stuff here you can't buy online. Plus it's good karma.
Omni Commons (Oakland), Saturday, December 9, 11-5pm, Free
The Good Craft is popping up at Neyborly in Berkeley (2043 San Pablo Ave.) with 40+ local artists. Along with unique finds, I bet some of them will be happy to share some "better than a gift card" holiday present ideas with you. Also there's a bar and Merlin the Girl will be DJing.
A percentage of proceeds will be donated to the Saint Francis Homelessness Challenge, "which promotes humane strategies to resolve unsanctioned encampments through creative solutions like tiny homes."
Neyborly, Saturday, December 16, 1-6pm, Free