J-Pop Summit Brings the Ramen, Tech & Playful Fashion to San Francisco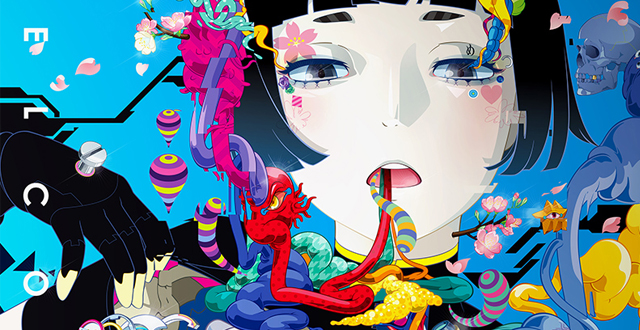 San Francisco's annual Japanese cultural festival, J-Pop Summit, returns for its ninth year. The event celebrates Japan's distinct pop music, unique fashion, cutting-edge technology, colorful anime, as well as delicious food and drinks offerings.
Among the 20,000 people anticipated to attend, expect lots of costumes, as well as informational booths about different Japanese cultural topics, live music, fashion shows, keynote speakers, plus sake and ramen tastings.
In addition, the fifth annual Japan Film Festival of San Francisco will be simultaneously running at New People Cinema in Japantown.
One of the many highlights on the 2017 schedule is Japanese illustrator/artist Hiroyuki-Mitsume Takahashi, who, on both weekend days, will lead digital portrait sessions and a live paint demonstration in the early afternoon, followed by a live digital drawing session in the late afternoon, in collaboration with Bay Area local DJ Tim Abad.
One of the most popular highlights from last year's festival will be back again in 2017 with the return of JAPANKURU's Virtual Trip Season 2 –
"Japanimmersion" in the Travel Pavilion. Guests can dive deep into Japanese culture and virtually visit three zones with interactive experiences showcasing what makes the region a traveler's delight.
One-day tickets start at $35 (free for kids under age 6 and only $15 for kids ages 6-12), two day general admission passes start at $50 and VIP tickets cost $150. Tickets can be purchased on the event's website.
J-POP SUMMIT
Saturday, September 9 to Sunday, September 10, 2017
Open at 10am for VIP & 11am for general admission- 8:30pm
Fort Mason Center For Arts & Culture (Landmark Building C, 2 Marina Blvd, SF