5 Super Cool Local Brands We Found at West Coast Craft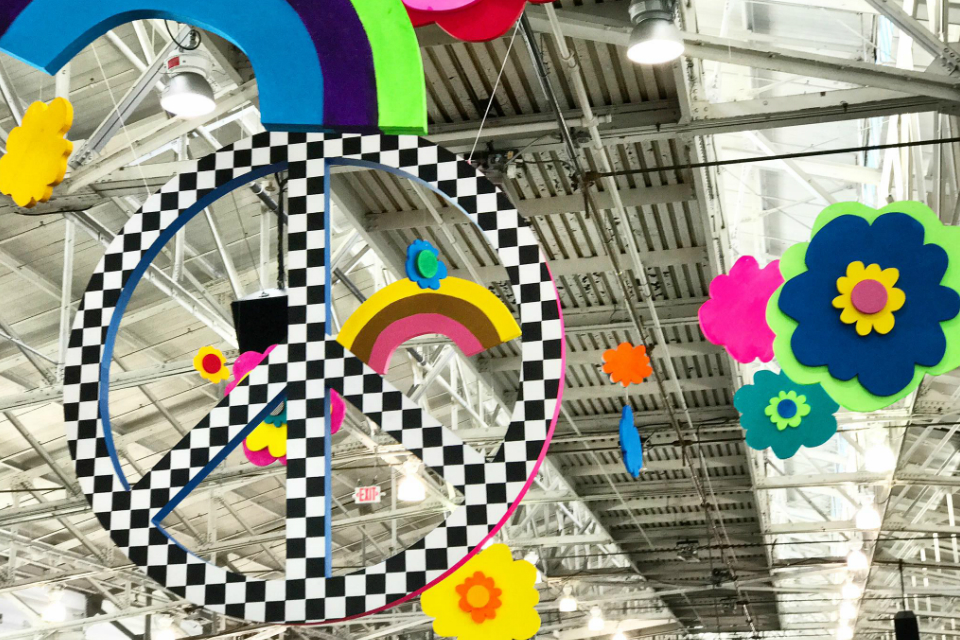 Did you make it to West Coast Craft's bi-annual event extraordinaire this weekend? If not, that means you might have missed out on some adorable Instagram opps and a chance to meet your new favorite contemporary crafters and designers. In any case, fear not! We've found the coolest, freshest brands from this year's festivities and are sharing them here.
Available online all year long and waiting to be added to your collection of curated, beautiful, local goods, the following five local brands stood out amongst the acid-washed denim, geometrical vases, empowerment posters and crochet home decor. Catch the next West Coast Craft, November 18th and 19th, to find your own favorites!
For the wall: West Perro
Based in Oakland, the multi-dimensional West Perro designer Jimmy Brower has recently expanded his line and, in addition to jewelry, started creating earthy, unique wall hangings. Brower's go-to materials are polymer clay, leather, cotton and wood, and the results are rugged, yet whimsical mobiles, delicate wall planters and other pretty decor accents in serene white, beige and blacks.
For the shelf: Munbeibi
Frida Kahlo meets Japanese 'kawaii' aesthetics in ceramicist Hanna Louise's mini creations. Munbeibi's booth stood out at the fair thanks to its plush pink and white carpeting, and as you came closer, major cuteness took over. Louise, who splits her time between San Francisco and Sapporo, Japan, specializes in tiny, humorous sculptures. Some designs have hollow on top, ready to be decorated with fresh flowers. Perfect for a #shelfie, a windowsill or a small nook full of knick-knacks.
For the fridge: Woo Garden
Food items weren't abundant at West Coast Craft this year, but Woo Garden's concept, overall aesthetics and flavor upstaged many vendors of various categories. Made in San Jose, Woo Garden's jams pack a real exotic punch, from the tangy pineapple and orange to the comforting, deeply sweet raspberry and strawberry. Instead of sticking to the fruity descriptions, the brand awards its jars with titles like 'Lust', 'Venus', 'Muse' and 'Dawn', making the purchase (and the everyday toast ritual) especially magical.
For the office: The Local Foods Wheel
The San Francisco-based Local Foods Wheel is a collective mission by three women, designer Maggie Gosselin, artist Sarah Klein and chef Jessica Prentice. The idea is both simple and genius. Illustrated, movable 'wheels' of local foods which help you define what's in season and where. Current options include the Upper Midwest, the Bay Area and the Northeast—in an easy, user-friendly format. It's an instant educational classic.
https://www.instagram.com/p/BUXXVr1Dw_1/?taken-by=aliyawanek
For the closet: Aliya Wanek
There was no shortage of comfy, lived-in linen at the fair this season. But Oakland-based young designer Aliya Wanek stood out, thanks to her refreshing color palette and general cool-girl approach to basics and separates. Easy-going denim rompers, soft sweatshirts and dresses in desert hues filled her booth—which had a steady influx of fashionistas.