Local Cannabis Company Bloom Farms Donates 500,000th Meal to California Food Banks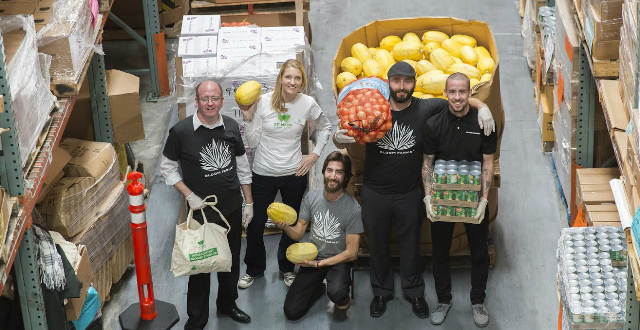 Bloom Farms, a San Francisco-based medical cannabis company, donated its 500,000th healthy meal to the state's nonprofit food banks. The company has set a high bar for its charitable contributions and has put together a program in which, for every Bloom Farms product sold, the one-for-one cannabis business donates money to nonprofit California food banks to cover the cost of sourcing and distributing a healthy meal to a family or individual in need.
This successful program began back in December 2015 and is on target to reach 1 million donated meals by this Thanksgiving.
Hunger is a harsh reality in California, where the food insecurity rate is nearly 14% and more than 5.4 million residents unsure where their next meal is coming from. This includes the 2.1 million children who may go to bed hungry each night, according to the California Association of Food Banks.
Encouraging a culture of philanthropy, Bloom Farms also gives its staffers four hours of paid volunteer time every month to dedicate as they see fit. Many employees choose to spend those hours working in one of the organization's partner food banks. It's that bilateral dedication that has made a lasting impact on these cash-strapped nonprofits.
Other charitable activities by Bloom Farms, just in the past year, include donations to the Calaveras County Butte Fire relief efforts, hosting Cannabis Career Fairs and Bloom Fit yoga classes in San Francisco and Los Angeles. They've also sponsored world-renowned cultural events, including the San Francisco International Film Festival, Wanderlust and the Mill Valley Film Festival.
For more information on Bloom Farms, its products and activities, visit the company website.
Related article: 4/20 Local Biz Spotlight: Bloom Farms On a Mission to Redefine Cannabis Culture