Dirtybird Egg Hunt in SF with Free BBQ and Campout Ticket Prizes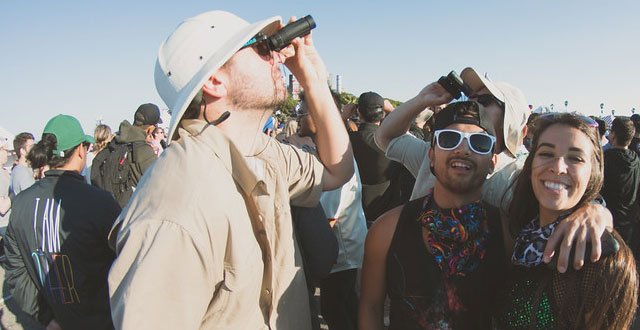 For those staying local this coming Easter weekend, relive your youth by participating in a citywide Easter egg hunt. Rather than search for candy-filled eggs, the Dirtybird Records crew will place Easter Egg stickers at three landmarks throughout San Francisco and will give hints to lead people to each location.
The first 25 fans who find an Easter Egg and post a selfie with it on social media will score tickets to their upcoming BBQ on Treasure Island. Beginning at 11am PST on Saturday, April 15, DirtyBird will release hints to lead you to each egg and the hunt begins at 1pm. Post a selfie including the egg on either Instagram or Twitter and tag it with #DirtybirdEggHunt and #SFBBQ.
In addition to free tickets, the ultimate reward is the Campout Golden Egg, which will be hidden at one of the landmarks. The lucky one who finds the Golden Egg will win a ticket to Dirtybird Campout, two BBQ tickets with the BBQ Feasts, a BBQ t-shirt, and a signed vinyl copy of Dirtybird's annual BBQ compilation.
For those that join the hunt from 1-3pm by posting egg photos, but aren't among the first 25 winners, you'll still be rewarded with a free three-month Birdfeed subscription and merch discount code. Good luck and happy hunting!
For more information, follow the Dirtybird Twitter and Instagram.