Giant's 5th Annual Metallica Day is Ready to Rock n' Roll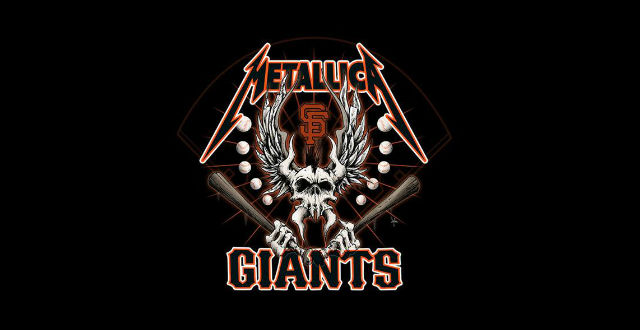 The sea of amped Giant's fans, orange, black and bad-ass Metallica shirts heading straight to AT&T Park is a sure sign that Metallica Day has once again arrived. To get in on this themed game day event, fans are making their plans now as the Giant's 5th Annual Metallica Day on August 7th.
Members of the band will be on-hand and participating in various pre-game festivities and the Special Event ticket package includes a ticket to the Monday night game against the Cubs, as well as a collector's edition Giants/Metallica t-shirt, only available with purchase of this Special Event ticket package. Metallica entertainment will be featured throughout the game!
Tickets are available here.
Monday, August 7th at 7:15 p.m.
There's also a V.I.P. Experience option. Now in its second year, the special pre-game VIP Experience includes admission to the Triples Alley Premium Location from 4:45-6:45 p.m., and a special Q&A panel with Lars hosting a pre-game Q&A with tennis coach, commentator and author Brad Gilbert to talk sports, music and more. Additionally, each V.I.P ticketholder will receive complimentary food and beverages (including beer and wine), a Metallica/Giants t-shirt, and a limited-edition Metallica/Giants item, only available to ticketholders of the special offer. A portion of proceeds from every VIP ticket sold will benefit The Posey Family Foundation.