RayKo Photo Center Says Farewell with 10th Annual Plastic Camera Show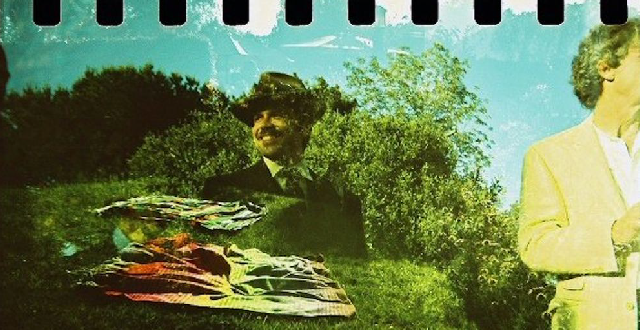 RayKo Photography Center's 10th Annual International Juried Plastic Camera Show features "the best images from the worst cameras," photos taken with Holga plastic cameras and other toy cameras which offer just the bare bones. The beauty of these medium-format camera, with limited controls, a fixed focal length, and a plastic lens, are the often surprising results from blurred to mind-blowing.
For this show, Rayko has sifted through close to 5,000 entries to create this collection. The result: 9o photographs from 83 international artists, selected through a juried selection process. In addition, the show will include photographs from returning artists from of some of their past "fantastic plastic" camera shows, spanning the last nine years.
This show also holds particular significance, as it's not only the 10th Plastic Camera Show, but it will be the last show to take place at RayKo Photo Center's Yerba Buena Arts District location. The center has been around since '91 and has seen a whole evolution of the camera; from everyone having to process film, to digital, to the "everyone's a photographer" Instagram age and onwards. After 26 years in business, the owner of RayKo Photo Center, the go-to place to use darkrooms, use state-of-the-art equipment, and reminisce about vintage photography equipment, is moving on.
Ann Jastrab, who has been the Gallery Director at RayKo for the past ten years, still remains optimistic about Rayko's future. "We are truly hoping that we can turn RayKo into a non-profit at some point in the not so distant future and keep it alive through donations and grant writing."
Jastrab fondly adds, "I will miss the incredible community of photographers that uses our facilities and also attends the exhibitions. It's a great group of die-hard analogue photographers and film lovers here. I will perhaps miss most the opportunities I've been able to give to numerous artists over the years, solo shows, invitational shows, juried shows. It's been a wonderful experience viewing and selecting and exhibiting hundreds if not thousands of photographers over the past decade here. I enjoy the curating, but I also enjoy the installation of the exhibitions and working with the artists…I don't know how many times I've housed artists from here and abroad at my home and had these crazy San Francisco adventures."
Jastrab is also a photographer herself. As Rayko is not yet officially closed until April 30th, she continues to churn out work with her 4×5 field camera, exposing work from her medium format cameras, and developing film every morning before work starts. And as a true lover of the field of photography and curating, she hopes to continue as an independent curator, while also creating a new portfolio of silver and platinum prints. She adds, "I'm not sure what's going to happen next, but it's been a great and inspiring ride so far."
If you have ideas or resources that may help RayKo to continue as a non-profit, feel free to contact Ann Jastrab. In the meantime, if you are a fellow appreciator of old-school photography, come by, take a look, maybe snap a couple photos for yourself!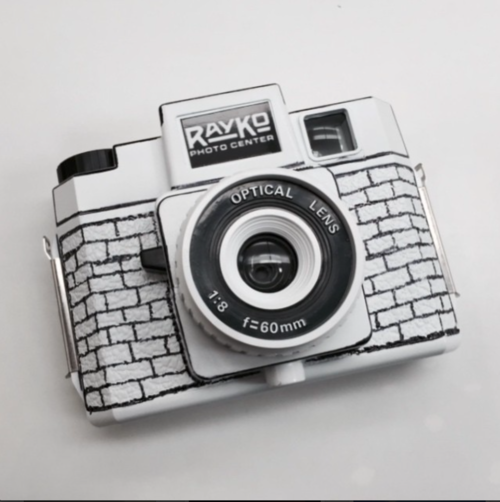 Hola Rayko Brick Camera, a custom design only sold at RayKo, for a limited time. 
+++ RayKo Photo Center, 428 Third Street, SF
Opening Reception: Wednesday, March 1st, 6-8pm
Exhibition dates: March 1 – April 23, 2017
Artists include Veronika Lukasova, Aline Smithson, Michael Emery, Roy Berkowitz, Michael Borek, Thomas Alleman, Robert Holmgren, Sam Grant, Michelle Bates, James Rohan, Ernie Button, Jennifer Shaw, Gordon Stettinius, plus many more.