Classic movie buffs, this film screening and book signing event is for you. Legendary film detective and archivist Jeff Joseph is bringing a one-of-a-kind 90-minute compilation of rare movie clips to the Roxie Theater on Thursday, February 23. The event is in line with his new book, A Thousand Cuts: the Bizarre Underground World of Collectors and Dealers Who Saved the Movies, co-written by Dennis Bartok.
This is an opportunity to learn more about the history of film and support the local Roxie Theater (built in 1909). Tickets to the event cost $12 for general admission and $8 for seniors). Doors open at 6pm, with authors Dennis Bartok and Jeff Joseph signing copies of their new book at 6:30pm, followed by the film screening from 7:30-9pm.
The film includes rare footage of historic movie personalities such as Alfred Hitchcock, Greta Garbo, Humphrey Bogart, Lauren Bacall, Fred Astaire, Judy Garland, Audrey Hepburn, and more. Examples of the rarities featured in the film screening include:
– 1949 footage of Alfred Hitchcock leaving for England to direct Stage Fright (found in a New Jersey attic)
– Two-color Technicolor footage of the Marx Brothers shooting Animal Crackers in 1930
– The last surviving film of both Greta Garbo and Humphrey Bogart, from never-completed projects
РUltra-rare commercials and PSAs, including one with comedians Mike Nichols and Elaine May, explaining why we should file our taxes (recently discovered in a garage in Inglewood, California)
РActress Judy Garland's costume tests for Valley of the Dolls before she dropped out of the film
– A charming Bela Lugosi interview conducted at his home in 1931, the same year Dracula was released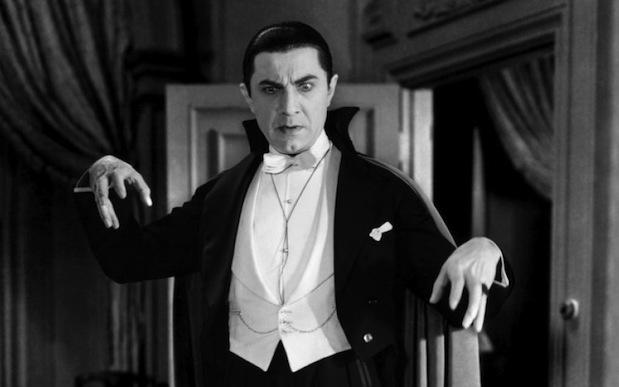 Youtube, Bela Lugosi in 'Dracula'
The new book discusses the death of physical film in the digital era while detailing the life of paranoid and fanatic film collectors before the arrival of DVDs and Blu-rays discs. It explores the colorful and sometimes obsessive individuals who created their own screening rooms, spent tons of money, negotiated underground networks, and risked legal jeopardy to pursue their passion for real film.
Some crazy stories mentioned in the book include RoboCop producer Jon Davison dropping acid and screening King Kong with Jefferson Airplane at the Fillmore East, plus Academy Award'Äďwinning film historian Kevin Brownlow recounting his decades-long quest to restore the 1927 film¬†Napoleon.