f8 Nightclub: A Hub for Music Fanatics & DJs on the Rise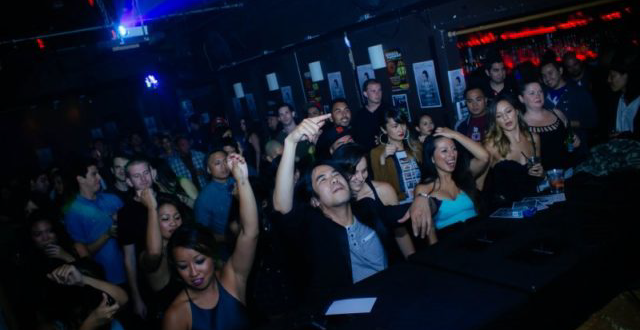 Hidden in plain sight, a few doors down from the corner of Folsom and 8th, is the small but mighty club, f8. Formerly known as the chic "Icon Ultra Lounge," this spot has been a club venue, in some way or another, for decades. But it was only when General Manager Rafael Fierro saw an opportunity to redesign the space after Icon folded that it become a hub for some of the best underground electronic music in San Francisco.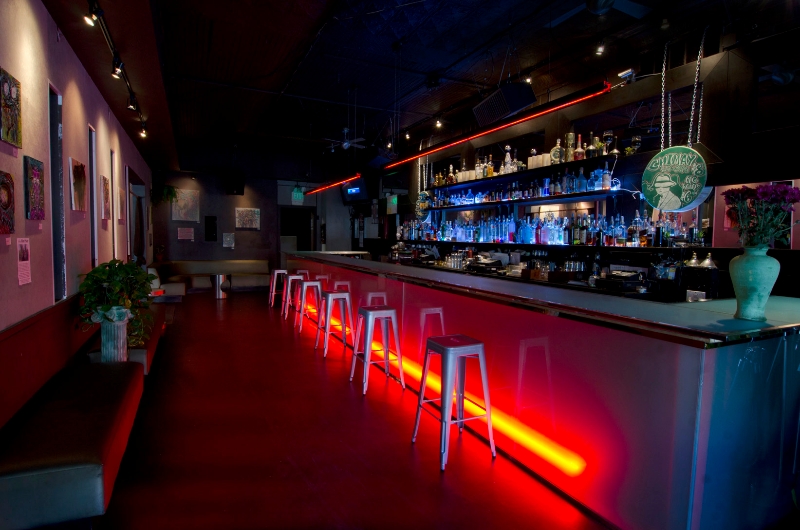 The front door opens up to the half of the space containing the bar, a long ledge that stretches to the back of the club. On the left, a wall permeated by small open spaces divides the club in two, maintaining a bit of separation between the bar and the dance floor. Large speakers and a bright projector set the tone for an intimate dancing space, while a mural-laiden room in the back of the venue provides a break from the main room's high energy. With an aging, all black interior, the space is not quite approaching glamorous; but what it lacks in sheen it makes up for in soul. Taking chances on up and coming promoters and forward-thinking beats, f8 and its behind-the-scences contributors have cultivated a few of the most celebrated weekly parties in the city.
Fierro recalls, "We wanted to do some different things here after Icon closed. For a long time it was just called 1192 Folsom. Then we started getting different parties in here; we created Housepitality and then Stamina. We filled everything on the weekends, changed our format and went for it, and felt a name change was needed to reflect these changes. We named it f8 mostly because it's on Folsom and 8th, but also because it reads as 'fate.'"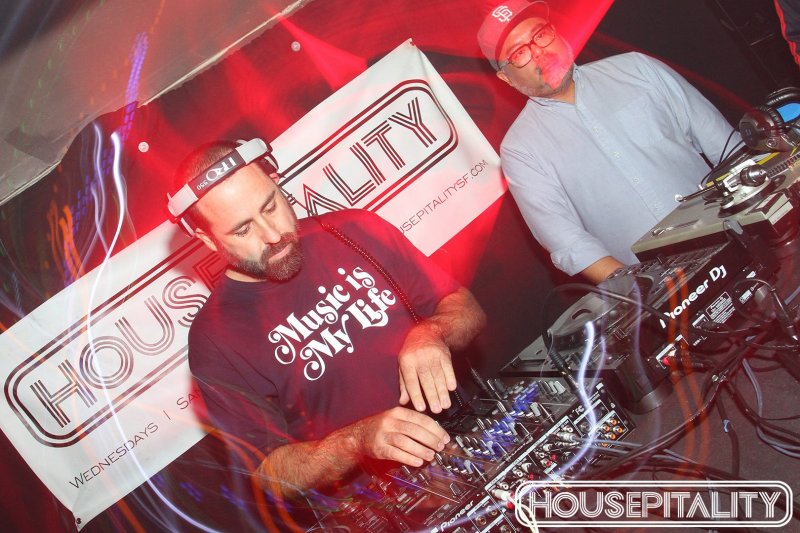 The aforementioned parties are two of the most beloved weekly parties in the city. Housepitality takes place on Wednesday nights and is run by Michael Tello and Miguel Solari. The two believe that Wednesday is the real party night of the week and keep a steady, rotating lineup of seasoned residents mixed with special guests ranging from hometown hero Mark Farina to acclaimed acts like Roman Fluegel and Claude VonStroke. With over five years on the books and a cover rarely exceeding ten dollars, Housepitality is cherished for always having its finger on the pulse of fresh house and techno.
On Sunday night, admission is free for Stamina, a weekly event dedicated to drum 'n' bass. "When people come here they might be exposed to something they've never heard before. Especially on Sundays people come because it's free" says Fierro. "A lot of people who come don't even know what drum 'n' bass is but they enjoy the vibe and not hearing the same old bologna, so they appreciate that and it turns people into fans of the club." Keeping Stamina free is a tip of the hat to locals, something Fierro believes in strongly.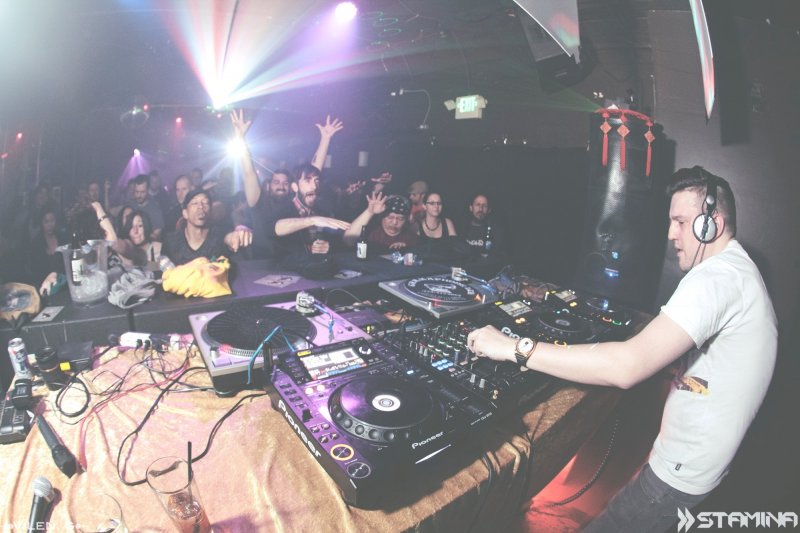 What might surprise a new patron of f8 is their strength at booking burgeoning acts before they blow up. From Hawaiian trap sensation Mr. Carmack, to the stars of the Soulection crew, to G-Jones, many high-profile artists made their SF debut on a f8 bill. Fierro passionately comments, "We're always looking to get that spark, that up-and-coming person when they are fresh and relatively undiscovered. That's kind of what we do."
By connecting with local promoters, Fierro is able to source promising budding talent and get the club moving six nights a week. "We have over 50 different promoters that work with us during the year and they all have their micro scenes and the DJs in their crew that they wanna put on. The promoters know what's hot in their scene—who is up-and-coming, who is new. We let them do their thing."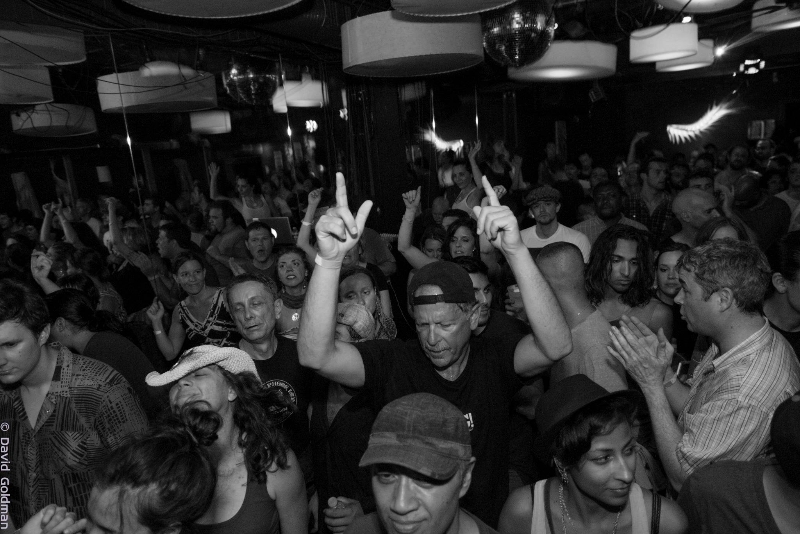 With just a 300 person capacity, f8 is able to create an intimate vibe that is not found in some of SF's larger venues. "We're not trying to be the Bill Graham," Fierro says. "We just want people to know that they can come for a good time, almost any night of the week." f8 doesn't give off a stereotypically "clubby" vibe either, nor does it try to compete with other flashier popular venues like Audio or Verso. 
For new DJs looking to get their start, f8 is the place to go. "The best thing for local DJs is our happy hours, 5-9 Tuesday through Friday," Fierro says. "That's where we give younger DJs, who are just getting their start, a chance to spin. Just talk to our assistant manager [and art director, Demitria Ruiz-Sauliere], she can probably help you get a time slot to spin."
The diversity and sheer quantity of music happening here is staggering. HGMNY recently brought the up-and-coming funk and soul producer Flamingosis to f8 for a sold out show. Local promoter DJ Dials had played with LA's beat scene icon The Gaslamp Killer here. Dirtybird founder Claude Von Stroke played a fundraiser for a DJ who fell ill, and on the list goes. There are hip-hop nights (i.e. Candy Rain), belly dancing on Tuesdays brought by Underground Nomads, reggae nights, and U-haul, one of the most famous ladies nights in the city. To say the least, there is no shortage of music for a f8 fan.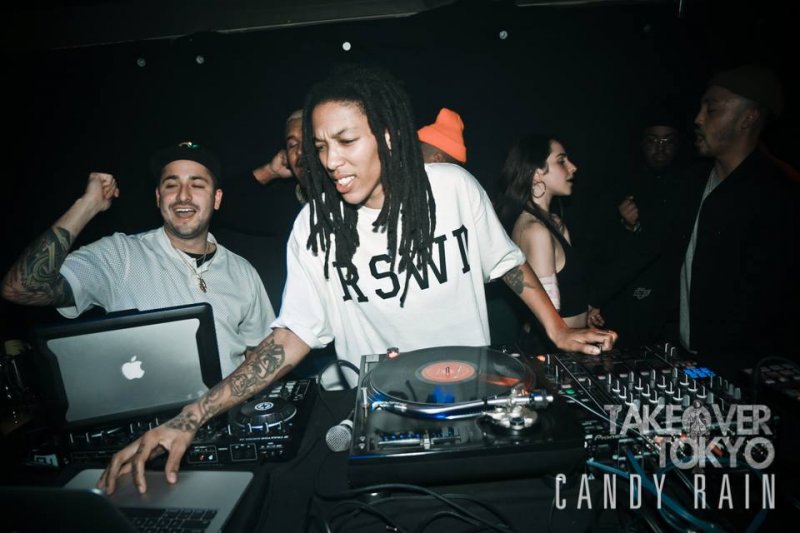 When asked about the typical fan, Fierro does not just name one type of person. "It's all over the map…Sometimes people just walk up and see there's something cool happening and they just come in. Of course there are the crowds that are attracted to genres/specific scenes like the psy-trance crowd or the techno crowd." This space is a uniter that brings together all types of locals to revel in the well-curated frenzy of diverse music.
When asked what's on the horizon for this formidable venue, Fierro mentions they are planning renovations. "Right now we have Brad Katz here helping us improve our sound system. He's done the sound at Mighty, Verso, and Ruby Skye. Now he's turned his attention to us and we're excited to perfect the sound of the club. The future for us is to continue to throw cool shows and most importantly be sonically diverse. We're always going for it, going for the coolest next thing."