17 Buzzworthy SF Beer Week Picks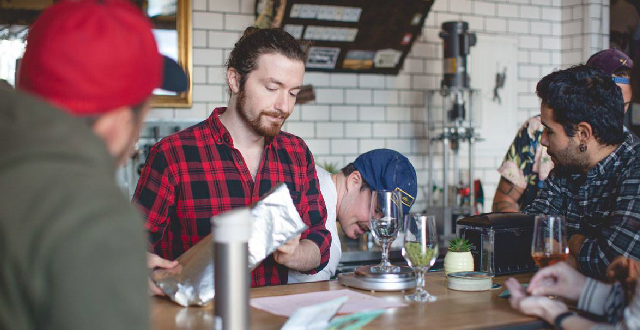 As the prickly political environment leaves many of us feeling like there isn't much to say cheers to, that might be even more of a reason to meet up with the people and converse. Maybe over a pint or two…or three? Between Friday, February 10th and Sunday, February 19th the craft beer community will unite in the name of the almighty SF Beer Week with events set to take place in San Francisco, the East Bay, North Bay and South Bay.
Rare beer finds will take center stage, D.I.Y. homebrewers will make themselves known, and bar owners across the SF Bay Area have honed in on their inner event coordinators to come up with a range of alluring events for the occasion. Brewery tours, outdoor activities, fundraisers, food pairings, movie nights and tap takeovers are among the offerings set to fill bellies and social calendars.
We've put together our own list and online itinerary of events to get you warmed up and on your way. But take heed, SF Beer Week is a choose-your-own-adventure type of event—find the full schedule of events and make your own customized and shareable beer-filled calendar.
Friday, February 10th
+ SF Beer Week Opening Gala, Pier 48, Admission $80 (details)
Saturday, February 11th
+ Strong Beer & Brunch, Social Kitchen & Brewery
+ FDR Beer Appreciation 101, Ferment, Drink, Repeat (FDR)
+ Almanac SF Stonefruit Night, Almanac SF
+ Dandelion Chocolate & Beer Pairing, Armstrong Brewing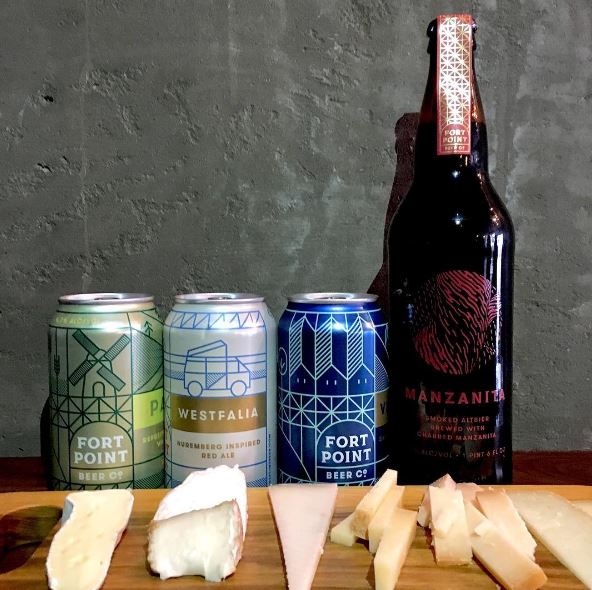 Mission Cheese & Fort Point team up, February 13th
Sunday, February 12th
+ Shaman Series, Woods Cerveceria (A series of medicinal, healing beers, using locally foraged herbs and ancient, sacred recipes.)
+ Sour Sunday, Jupiter (Berkeley)
+ Woodworking & Brews ft. Anchor Brewing, Wood Thumb, Admission $36-$42 (Cost includes building your very own magnetic bottle opener, plus complimentary beverages.)
+ Pinball & Pints, Pacific Pinball Museum Annex, Admission $35 (This fundraiser includes open play of 400+ pinball games, plus unlimited beer tastings.)
Monday, February 13th
+ Home Brew Competition, Richmond Republic Draught House
+ Tag + Jug Cider Company, Special Releases & Tap Takeover
+ Handcrafted – Portraits of Women Who Brew, The Good Hop (Oakland)
+ Brats, Beer & Cheese with Fort Point, Mission Cheese, Admission $49
This seated event, will take place twice that evening. Admission includes homemade bratwurst with kraut, beer & cheese pairings directed by passionate industry pros.
Tuesday, February 14th
+ Valentine's Dinner with Calicraft Sparking Ales & Sours, Barzotto, Admission includes three-course meal, and a tasting flight of three beers, $60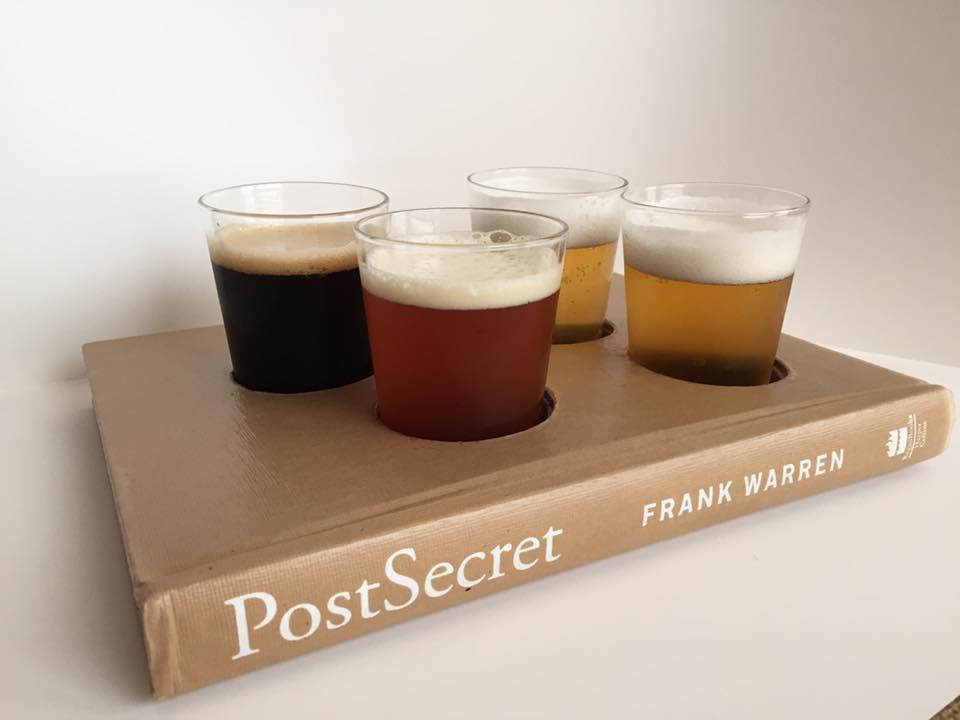 Novel Brewing Company
Wednesday, February 15th
+ Novel Book Swap, Novel Brewing Company (Oakland)
Bring a book to swap with fellow bar patrons, leftover books will be donated to the local library.
Thursday, February 16th
+ Pints for Pups, Rosamunde Sausage Grill (Mission St), Fundraiser for Family Dog Rescue, includes silent auction
+ SF Beer Week NightLife, California Academy of Sciences, Admission $15
Beer geeks will be in good company here. Check out the pop-up beer garden, listen to guest speakers and (maybe) get inspired to become a home brewing wizard.
Friday, February 17th
+ Mid-Beer Week Movie Garden, Showing Blade Runner, Proxy Walk-In Theater
Saturday, February 18th
+ Stouts Throughout the Years, The Monk's Kettle
+ Local Bourbon Barrel-Aged Beers & Tartine Teacakes
Events are in SF and free to attend unless otherwise specified. ALSO, don't forget to tip your bartender!