The Oakland Raiders Are Almost Certainly Leaving the Bay Area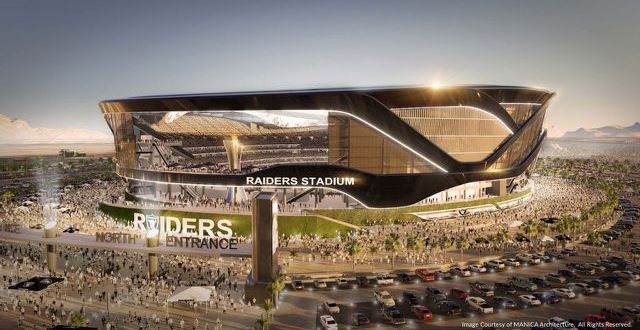 Oakland Raiders owner Mark Davis met yesterday morning in New York City with members of the National Football League (NFL) stadium and finance committee to discuss the team's relocation to Las Vegas.
Bay Area sports fans are paying close attention as they could potentially lose the Golden State Warriors to San Francisco and the Oakland Raiders to Las Vegas at the same time. Here are the most recent updates on the Raiders' potential move.
January 19 Update: The Raiders have officially filed the paperwork for relocation. A vote by NFL owners is expected in March. Principal owner and managing general partner of the Oakland Raiders Mark Davis says the team would stay in Oakland during stadium construction and the Las Vegas venue likely wouldn't be ready until at least 2020.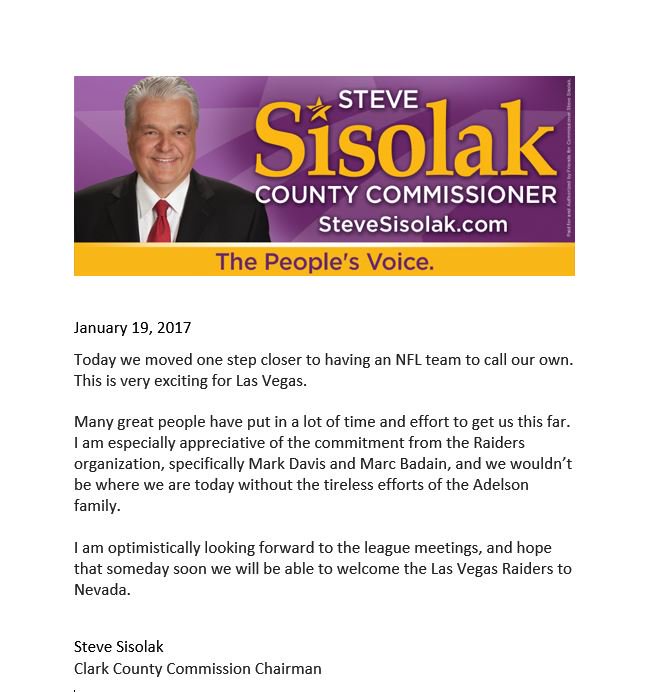 via Twitter: @SteveSisolak
This influential committee has the power to determine the fate of the historic football franchise. A proposed deal to move the Raiders to a 65,000-seat, domed stadium in Las Vegas includes $750 million from a hotel tax. There was an original $650 million investment offer from casino titan and multi-billionaire Sheldon Adelson, who is the chairman and CEO of Las Vegas Sands Corp., but it appears the Raiders might decline his funding yet still move forward with the move.
January 31 Update: Shelden Adelson has officially pulled out of the deal, meaning the Mark Davis is short $650 million dollars to build the new stadium in Las Vegas. The backup plan was to partner with Goldman Sachs for the remaining funds, but the company's interest was contingent on Adelson's involvement. As of right now, the skeleton proposal looks shaky at best, and it's unclear if there will be a vote in March. The most likely scenario, should Las Vegas not happen, would be that the Raiders would consider moving to San Diego rather than return to Oakland.
In attempts to keep the Raiders in Oakland, former NFL star Ronnie Lott and a development group submitted a $1.25 billion plan for a 55,000-seat stadium rebuild at the current location. Unfortunately, the league prefers deals without a third-party developer, so it's unlikely the plan to stay put will be approved.
75% of all NFL owners must approve the application for relocation. No official vote will occur until the spring meeting in Arizona on March 26. Meanwhile, Davis wants to file official relocation papers as soon as possible and the Raiders have until February 15 to submit a relocation notice.
We will continue to follow this story and keep you updated.