Best of 2016: San Francisco Bartenders Favorite Cocktails of the Year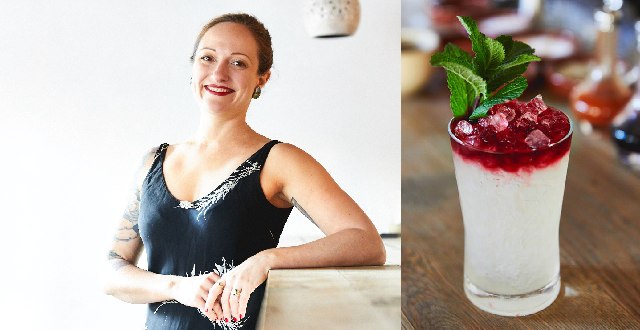 The end of the year, along with the holidays, brings a welcome sense of closure and reflection. And, as musing about cocktails is just as great as compiling dead-serious New Year's resolutions, we tapped leading San Francisco bar heroes to ask them what their favorite local drinks made their 'most memorable' list for 2016.
From the bar manager of the brand-new Flores to the man behind Dirty Habit's dazzling libations, here are their choices and some items for your 2017 (boozy) bucket list.
Lauren Fitzgerald, Bar Manager at Flores
"I love the Flores cocktail I created, called the Bonita. It's designed to transport you to a tropical paradise, inspired by tiki. This was originally conceived as a rum drink, but we lightened it up by switching it to vodka, served over crushed ice with a deep magenta float of hibiscus tea and a sprig of mint. This lovely libation will have you feeling muy bonita! As far as cocktails around town go, Loló's 2 Birds 1 Stone is delicious and nutritious; mezcal with carrot juice, parsley and celery bitters. Lolinda's house Manhattan makes me very happy, as it's served with an adorable little "sidecar", an iced carafe containing a refill!"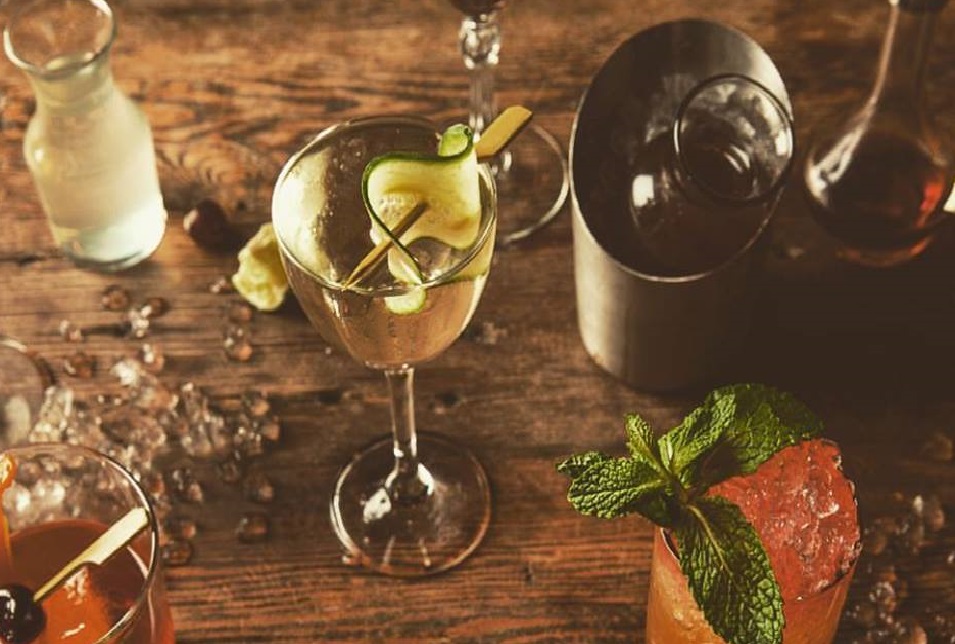 Lolinda
Aaron Paul, Bar Director at Alta CA
"My favorite cocktail this year was Nora Furst's Frigg's Slip at Lolinda, with rye whiskey, sloe gin, Geijer Glogg, lemon juice and Demerara sugar. It's served up with a lemon twist. It's perfect in its simplicity and I've been obsessed with sloe gin all year. Nora is opening Uma Casa in the old Incanto spot this year and I'm super excited to see what she does over there!"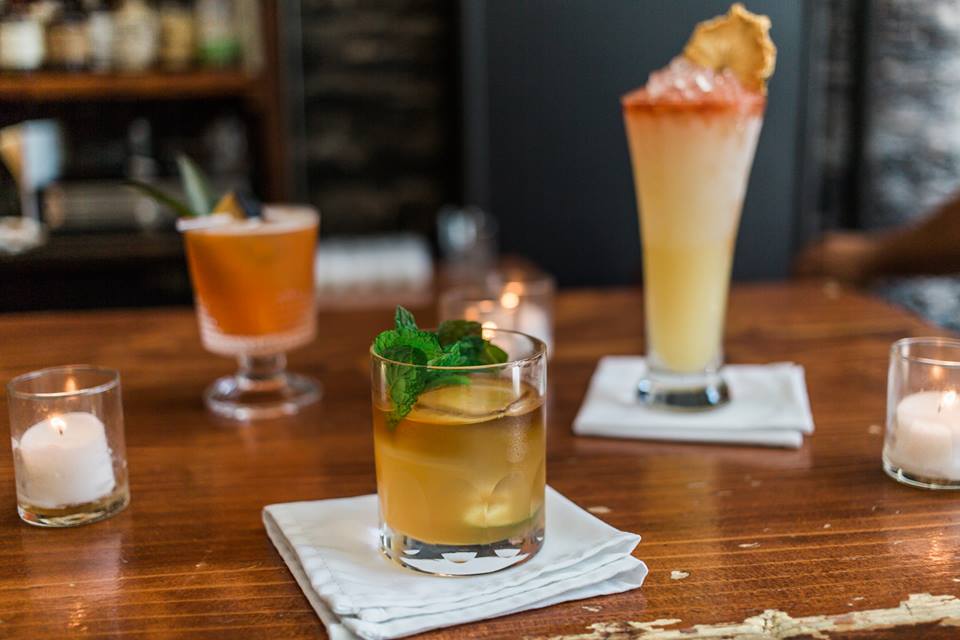 Pacific Cocktail Haven
Raul Ayala, Bar Manager at Dirty Habit
"I have a few favorites this year. One is the Naked Mai Tai at Pacific Cocktail Haven in Nob Hill. It's a neighborhood bar where friends can come together after a long day at work…or just in general. The cocktail is made with Jamaican rum, combier, orgeat and bitters. At the Trick Dog in the Mission, I love the Hope cocktail with 100 proof bourbon, cherry brandy, pineapple, lemon and topped with Anchor Liberty Ale. At the Treasury, which offers a classic, yet sophisticated atmosphere, I always order the Paso De Drake with Chilean pisco, fino Sherry, velvet falernum, grapes and citrus."
Tyler Groom, Lead Bartender at Stones Throw
"I always go for the  La Botana when I visit ABV in the Mission. It's a unique blending of mezcal, pickle brine, orange, and lager. At Padrecito in Cole Valley, the namesake cocktail,  The Padrecito is not to be missed. Crafted with tequila, mezcal and lime agave, it's a perfectly balanced margarita with the addition of mezcal. And at Brass Tacks in Hayes Valley, I love any and all of their cocktails. They can make any drink under the sun, your favorite classic or their own signature craft cocktails."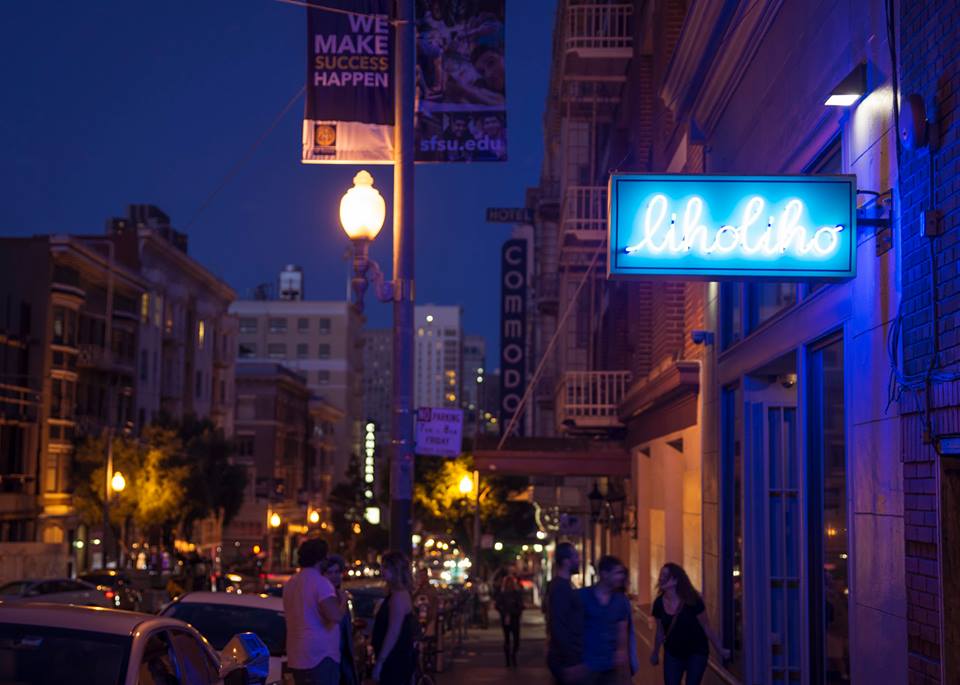 Liholiho Yacht Club
Alvaro Rojas, BarManager at El Techo and Lolinda
"The Castaway from Liholiho Hilo Yacht Club has three of my favorite ingredients—chartreuse, falernum and sherry —and its complexity belies how simple it actually it is. I usually order one of these right upon arrival, while I figure out what to eat and drink next. At ABV,  try ordering the off-the-menu High Altitude Highball. This is another very simple drink—basically, it's a scotch and soda that delights with a surprising and subtle riff. And there's OH Snap! from Pacific Cocktail Haven. I'm not usually a fruits-and-veggies-in-my-drink kind of guy, but the use of sugar snap peas, one of my all-time favorite snacks, along with booze that I love (gin, absinthe…sherry, again), plus a little citrus for balance creates a lovely vegetal note to a very, very refreshing cocktail."