A Holiday Gift Guide: The Best Local Boozy Offerings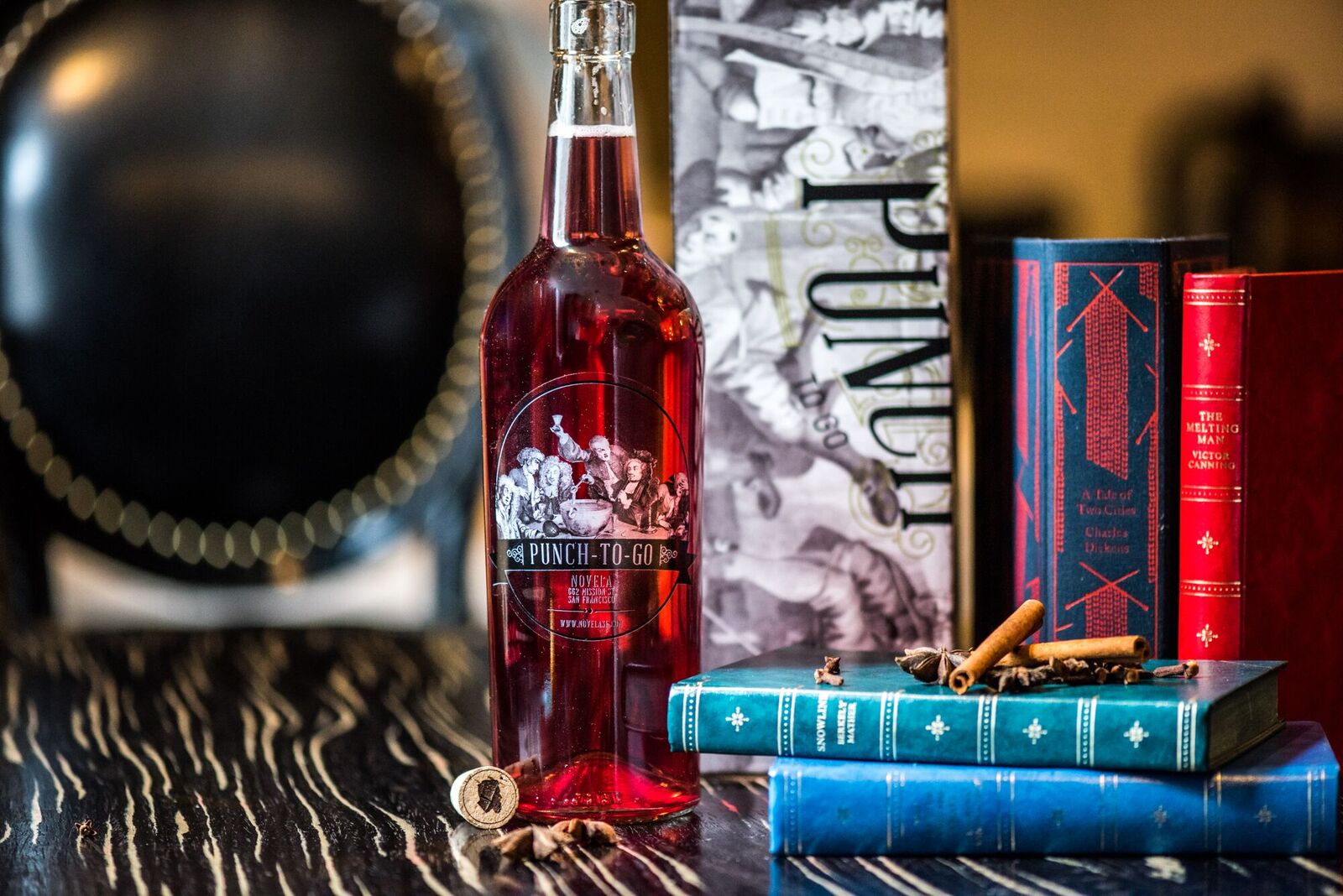 Gifting season is fast approaching, and luckily we live in a city full of gift-giving options. In our first gift guide this season, we simply focus on local booze and booze-related greatness, since nothing says 'I appreciate you' like a thoughtful, locally made bottle of cheer. Here are some picks for the best homegrown alcohol-centric gifts for the holidays—based on locality, relevance, and the all-important fun factor.
For just about anyone: Novela's Punch To-Go
Who doesn't love punch? The folks at Novela, the cute SOMA bar-meets-library, are showing their appreciation for the throwback classic by launching a seasonal to-go offering, in the form of a designed bottle containing a fresh mix of fruit and spices, ready to be combined with a spirit, water and ice, and consumed in abandon. Made to order and featuring a rotating selection of festive flavors, the punch is available to order online or by phone, 48 hours in advance. Cheers!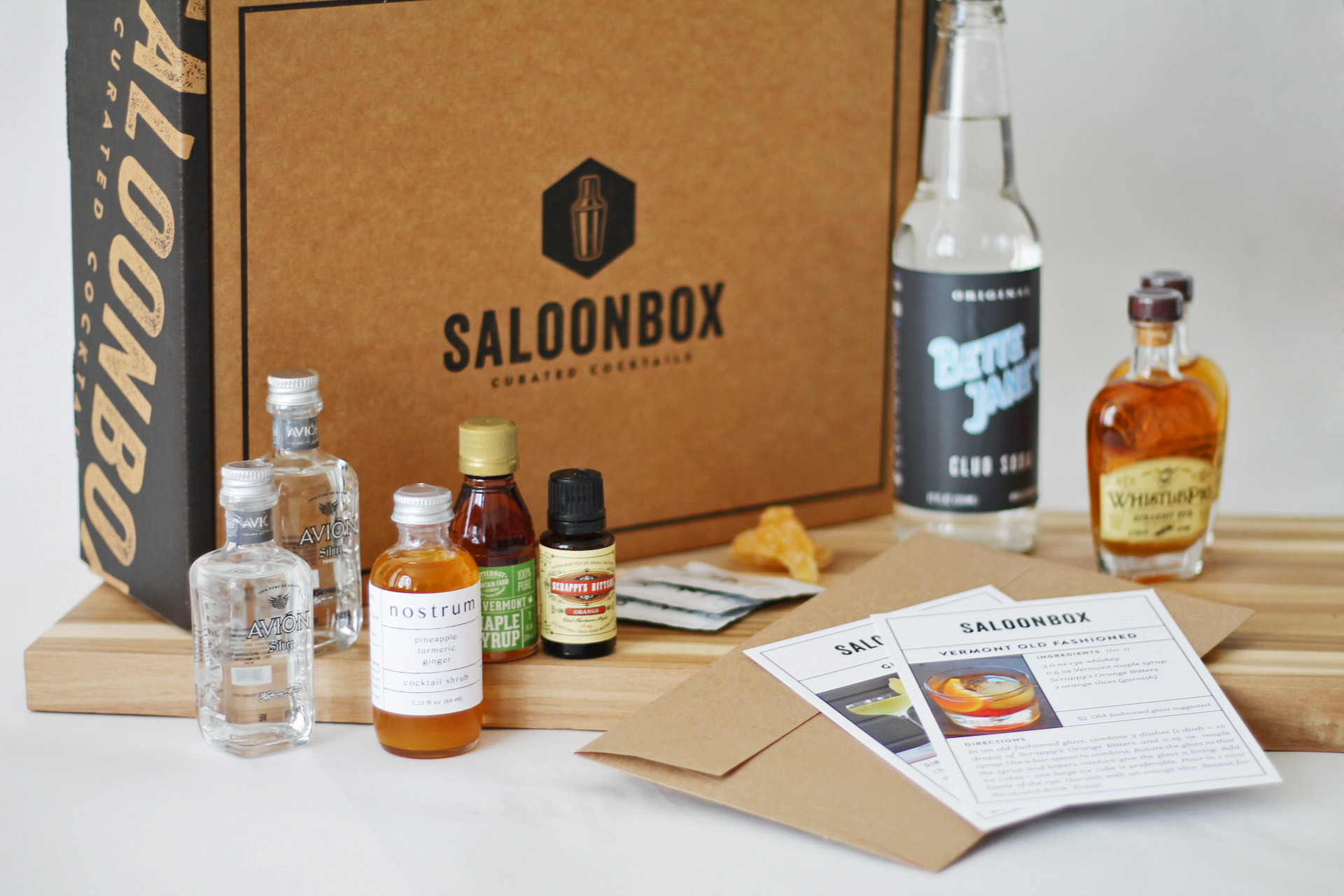 For the subscription box enthusiast: Saloon Box
San Francisco-based Saloon Box is making subscription boxes great again, with monthly cocktail kits delivered to a lucky recipient's doorstep. Each kit, designed to satisfy two elegant drinkers, contains two original cocktail recipes and all the ingredients to make them happen. The packaging is on-point, and a gift option, with a clever quip attached, is available.  Go with 1, 3, 6 or 12-month gift subscriptions (ranging in from $39.99 to $450, plus shipping), you can also opt for a one-time custom kit with two recipes of your choice for $39.99.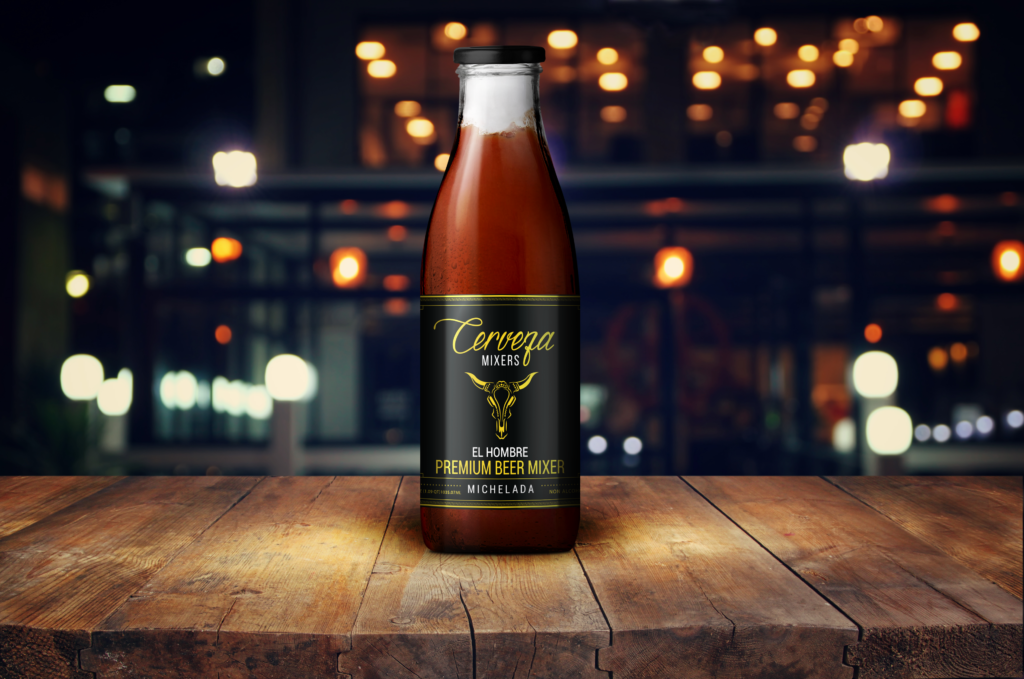 For the beer lover: Cerveza Mixers
After years in tech, beer enthusiast Liz Ngo decided to go a different route and launched a unique line of beer mixers perfect for making her favorite drink, the michelada. Created in San Francisco, El Hombre, the inaugural mixer from the new brand, is already a success—a vinegary, powerful and spicy michelada mixer, turning any beer into a tomato-flavored, piquant summer party (in the middle of winter, of course.) Grab a limited edition bottle,  add a couple of Modelo beers from your local store, throw in a lime and gift confidently.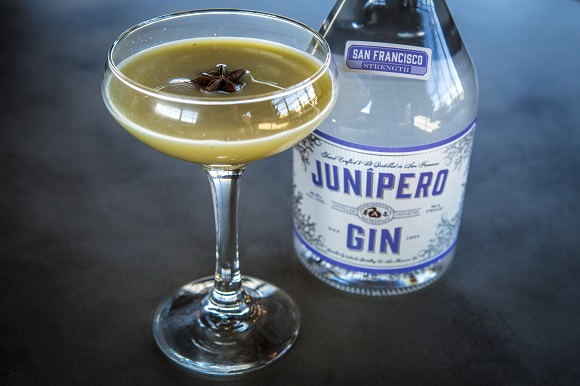 For the gin connoisseur: Junipero Gin 
Anchor Distilling Company, a local spirits producer, is marking  the 20th anniversary of its popular Junípero Gin this December, right in time for the holidays, so there's no better occasion to gift it to friends. As gin is on the rise as a trendy cocktail ingredient, you can style the gift with a couple of stylish cocktail glasses, and add an aromatic soy candle or herbal plant to enhance the ambiance for that cozy night in with some gin cocktails.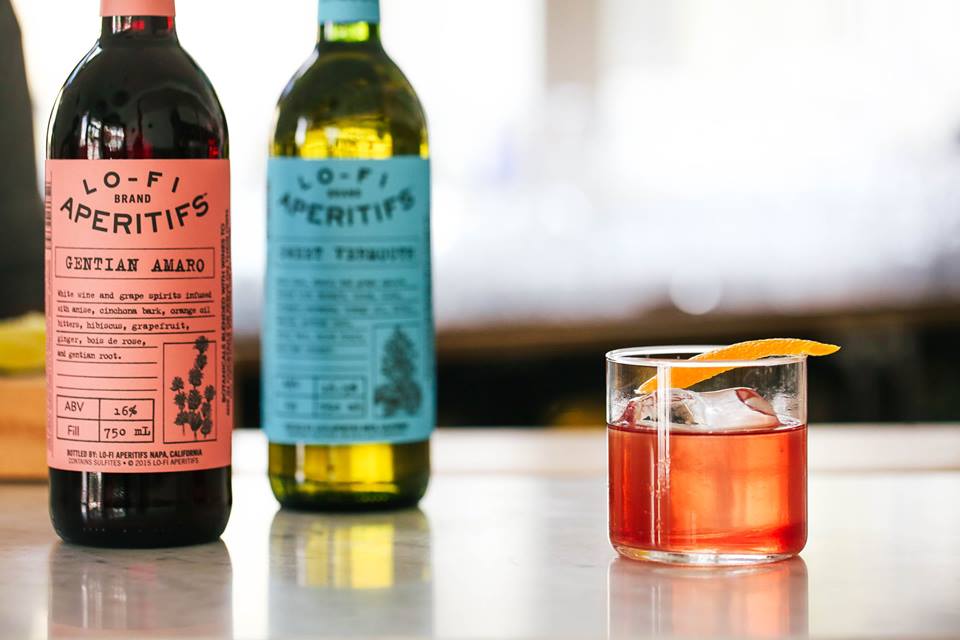 For the cocktail drinker: Lo-Fi Aperitifs 
Based in Napa, Lo-Fi's branding and design are very San Francisco indeed, oh-so-urban and featuring chic labels and adorable fabric bags to package the bottles. As bitters and aperitifs are on the rise, a gift of the brand's three offerings, including dry and sweet vermouth and delicious, crisp Gentian Amaro, will be much appreciated by anyone who dabbles in home-spun mixology. Check out the store locator for the nearest selling point.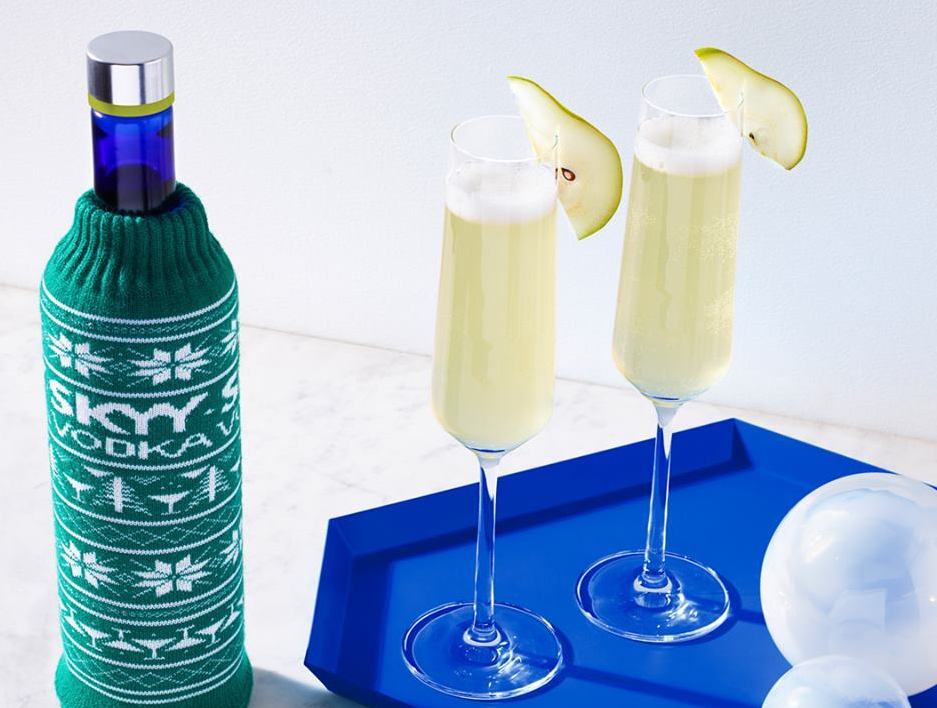 For the vodka samplers: Skyy Bartlett Pear
The San Francisco-based (yet very international) Skyy Vodka is right on trend with flavorful vodka infusions, which make for a slightly more sophisticated gift for the holidays. Their newest flavor, Bartlett Pear, is as festive as they come,  with notes of ripe winter pears and a dry, crisp finish. The cute sleeve is optional, but an adorable reusable bonus.