The Monster Project & Adobe Bring Kids' Crayon Drawings to Life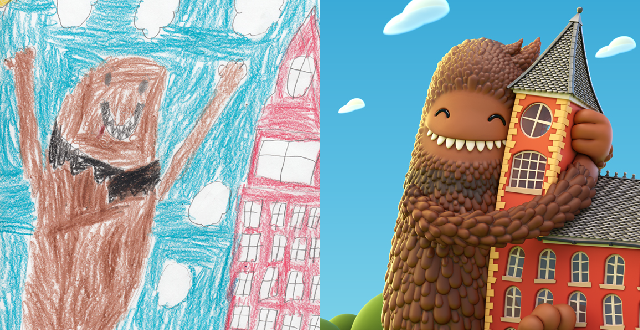 Children's crayon drawings come to life, just like in that Pixar film! Thanks to The Monster Project, a Kickstarter funded by technology company Adobe, as well as two of San Francisco's most respected non-profits in the art and tech community, Gray Area and Illuminate.
For the concept of the project, 100+ kids were asked to draw monsters. Next, artists from around the globe bring them to life in 2D, 3D and virtual reality. The goal being that this will spark creativity and get the youth excited about the potential of their own minds.
Adobe found out about the Monster Project via Kickstarter last year and decided to help amplify, fund and connect the Project with like-minded non-profits, in the  hopes of reaching new groups of kids. Adobe partnered with local non-profit Mission Graduates with the objective of empowering the students (primarily underrepresented minorities) to experience the power of creativity.

Adobe will be hosting, curating and fully funding an experiential Monsters exhibition in SF. Anticipating over 1,000 attendees, the gallery will feature side-by-side drawings, VR exhibits, and more.
For the next two days, kids will present their professional monster prints as part of a big reveal exhibit. More than 1,000 attendees are expecting to descend on the gallery.
For image credits and to see a whole lot more cuteness from the collection, click here.
+++ Adobe San Francisco Gallery Space, 601 Townsend Street, Landmark 193 SF (near Harrison St & 9th)