Fuze the MC Speaks on the Importance of Drive, Female Collaborators & W. Oakland Studio Zoo Labs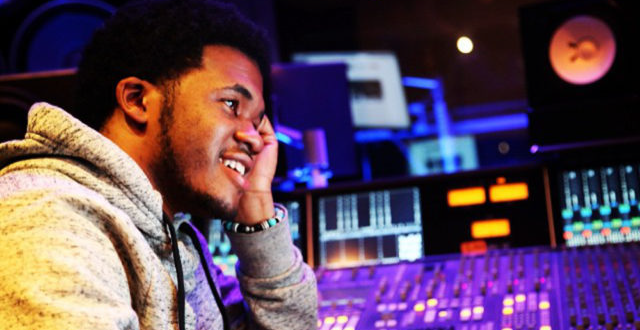 Not many up and coming MCs have had the opportunity to work with Lil' Wayne and Nicki Minaj in the early arc of their career. Lance Coleman did it before he turned 25. Currently based in Oakland, Coleman is an industrious music industry professional who has released five mixtapes to date. His latest, Lance is a Genius, offers smooth production, steady flows, and evocative vocals from a host of female collaborators.
On the mic, he goes by Fuze the MC, a name that derives from one of his favorite TV shows, Dragon Ball Z. "They had this technique on the show called the fusion technique where they take two separate people and they combine to be one greater person. I was fusing together the two sides of me: the rapper and the poet. I came up with Fuze and it was clean, so it stuck."
These days, Coleman puts out music while he gets his hands into many other aspects of the industry, from crafting a digital strategy, supporting artist collectives, even public speaking at music conferences. His musical origins propelled him to discover his voice while forging his own path every step of the way.
"I grew up in Smyrna, Georgia. I used to listen to a lot of gospel music because my family runs a church in Mississippi. I didn't really start getting into hip hop until middle school. When I heard Lupe Fiasco's Food and Liquor, that's when it all changed. In the South, at the time, hip hop was specific to certain types of subjects, views and talk-sets. Lupe was the first to be like, I skateboard, I watch anime and I play video games…I was like, 'wow, you can be multidimensional in hip hop' and then I really connected with his music."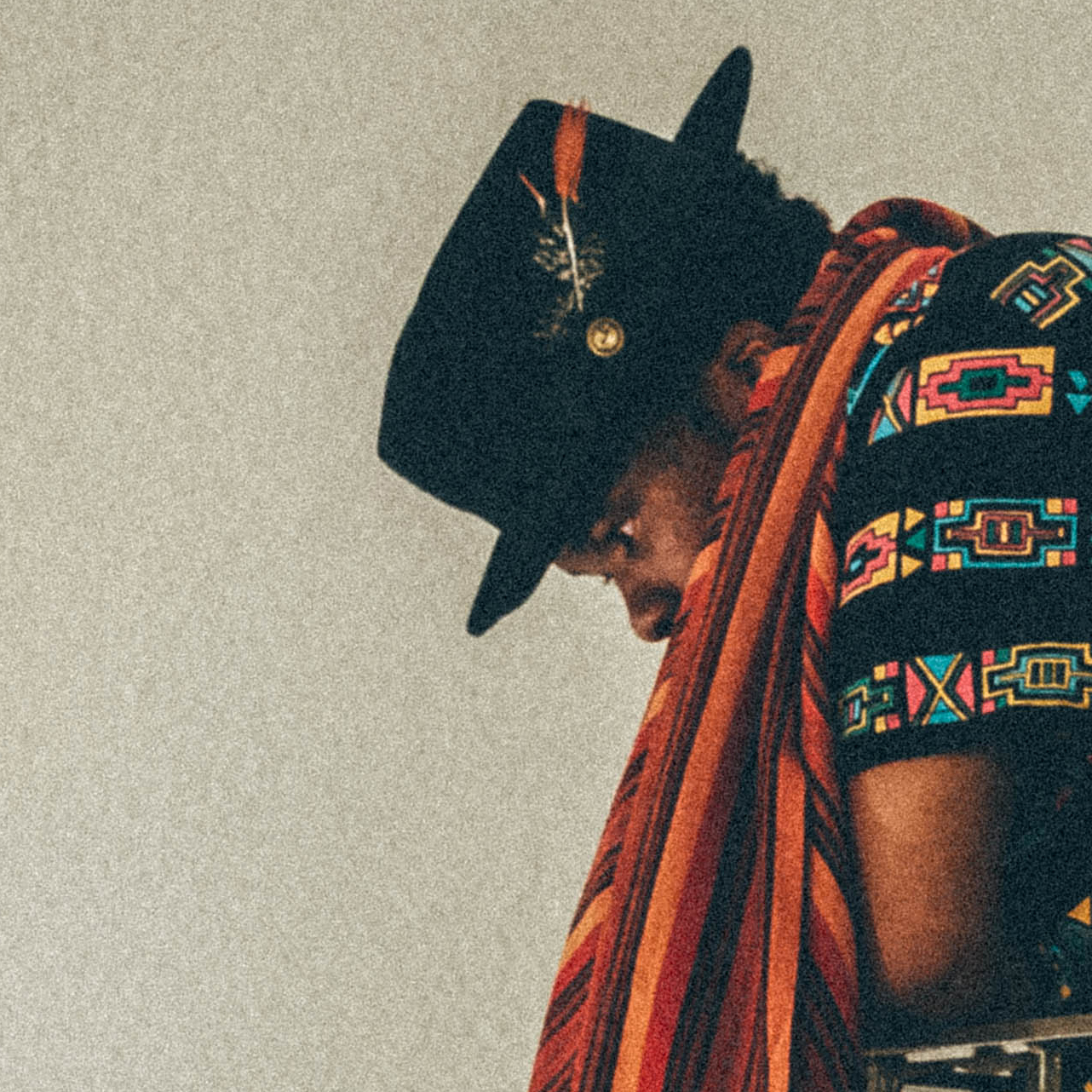 Things took off when a producer named Blu, recently named to XXL Freshman at the time, gave Coleman the confidence he needed. "He told me I was dope and sent me a beat," Coleman recalled. That's when he started taking rapping seriously, something he took with him to college at Howard University where he would build a name for himself releasing more music and collaborating with all of the raw talent he could find in his collegiate circles.
After college, Coleman was looking to take his music to the next level. A friend connected him to Bosko Kante, the world's number one talkbox player. They hit it off and he asked Coleman if he wanted to come onto the team and work on his Electrospit Project. Kante and his team were headed to Zoo Labs, a unique music studio based in West Oakland which hosts a residency program designed to coach and support music-making entrepreneurial teams. The studio provides each team of musicians with time to focus on recording music, as well as bringing their creative minds to their business strategies. The Zoo Labs experience would end up being invaluable to Coleman and gave him the tools to fully let his creativity flourish. In his own words, "The connections, the creative space, the people…I can't speak highly enough about it. I wouldn't be where I am without this community. I stayed on with Zoo Labs to do some digital strategy work, which evolved into the role of business development, and now I'm an advisor to the program and an active alumni."
It is in this studio that Fuze crafted his latest project, Lance is a Genius. Many of the beats came from long-time friend and collaborator, Just Plain Jones. The two have worked closely since their days at Howard. As for the rest, Fuze would scour the web for other beats, sitting with them for months at a time before giving them the stamp of approval for the final cut.
At the top of the track list is "Intro," a horn-driven beat that oozes Kanye West a la Graduation. It's catchy, muted trumpets blare soulfully while Fuze shows off his lyrical style. Fuze adds, "My buddy Miles Sloan from House Studios DC put that together. I was debating with that track because it's got way different vibes than the rest of the album. I really wanted to make that statement, that big first impression, because I hadn't really dropped anything for a few years. Everybody's been like 'where you been?' I wanted to address that and prove that I can still rap. Especially because the project has a lot of singers and melodies. But I wanted to let people know, I'm still a rapper. It's one of the best tracks I do live."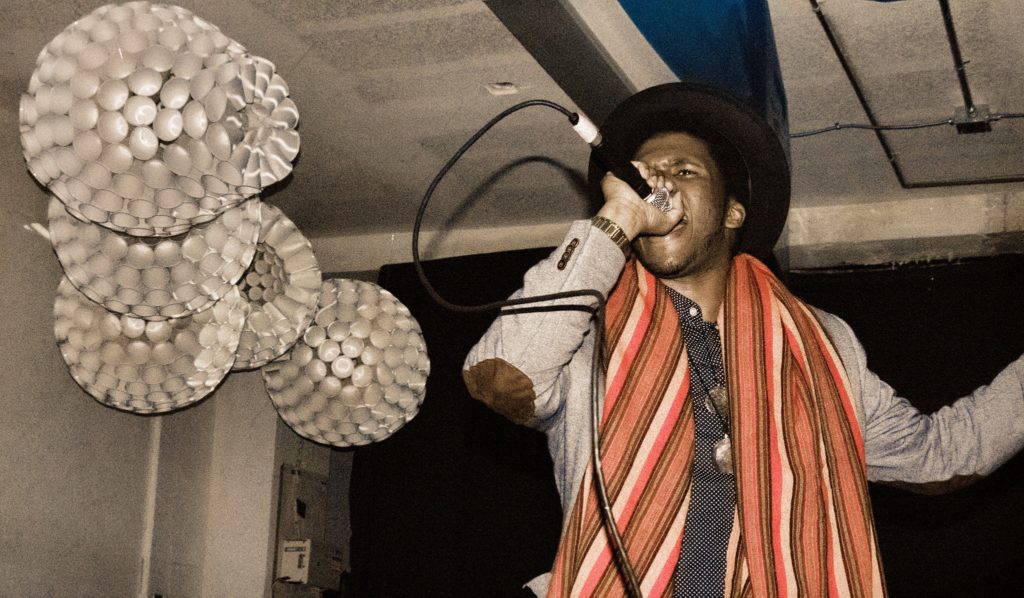 Many of the tracks have notable samples—Sia's "Chandelier" on Fuze's track "Materialistic Girl," Garden City Movement's "Move On" on "Moon Dance." Fuze explains, "I felt it was important to let the project be the full project. So if it means I can't make anything off this song, that's fine, but like, in the grand scheme of the project, as a musical piece, it was necessary. I'm fortunate enough to be in a position where I don't need to monetize my music to support myself, so it gave me the flexibility to make exactly what was in my head."
Female collaborators stand out on this project—a fact that didn't happen on accident. "I did a lot of features because I wanted to make a statement that women can be the driving force behind a project. They usually are and don't get the credit for it." MKLA, Ashley Joy and April Foolchild are all talented women Fuze met and asked to contribute. They all wrote their own lyrics and many came up with the hooks for their respective songs. Even with the business side, Fuze admits, "Most of the people helping me distribute and promote the project were women." His nod to women being given a raw deal behind the scenes is refreshing as many in the industry clamor for more female representation across all genres.
"Validated" stands out as a distinctly conscious track. Fuze talks about police brutality, the media's role in propagating stereotypes, and the unnatural fear when getting pulled over by the cops. Esther Kibreab croons for freedom on the hook, crying out for God to "let my people go" with a clear nod to Exodus. It's a well-done track prompted by the killings of unarmed black people in the past few years. On "Mind n' Body," Fuze unleashes a string of lyrical play over a smooth, jazzy beat: steady diggin' for skeletons/ man fuck it I relish it / I been fightin' the hella shit / trying not to embellish it / this intelligent melanin. On another track, "Materialistic Girl," he speaks to a girl obsessed with her own status and possessions he used to date, addressing her seriously at one point, rapping, "You know what's fucked up? When Porsche asked you how I made it, you said 'just luck.'" The true-to-life elements highlight what's great about the project: an MC affirming his talent and reflecting on common hardships.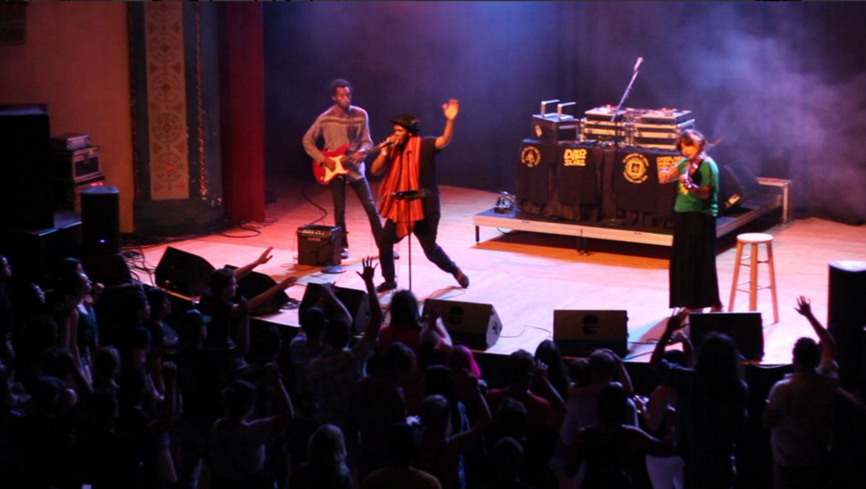 To promote Lance is a Genius, Fuze went on tour this past summer opening for Blackalicious all over the west coast and the mid-west. He recently played a show at Brick and Mortar back in September, and has been a speaker at gatherings like Afrotech by Blavity and SF Music Tech, as well as the Impact Hub in Oakland. Currently, he's working on a secret project with venture capital firm Binary Capital. Music is far from the only thing Coleman devotes his time to, but his contributions outside of the studio are also making an impact. Doing digital strategy for Cash Money Records, starting the artist collective 'Noble Black Society and mentoring at Zoo Labs all have given him the chance to help others up the ladder of success, including African Americans and women who might otherwise be overlooked.
Although Coleman's roots are in Georgia, he's happy here in the Bay. "Man I love the Bay. It's sad 'cuz I'm from Atlanta, so I probably shouldn't say this, but the Bay is the coolest place I've ever lived." He respects the talent and ingenuity that's so prevalent here. But for Coleman, talent alone isn't enough. "I've seen gifted and talented people go nowhere, working a minimum wage job. To see their talent and abilities go to waste terrified me. Talent, skill and intelligence are not enough. You have to be after it every day. Every second." A motto Fuze lives by. 
To learn more about Fuze the MC check out his Facebook, Twitter, and Soundcloud.