SF Sketchfest celebrates the 16th annual San Francisco Comedy Festival, with more than 200 shows featuring top comedic talents performing in 20 venues across the city, plus a bevy of special events.
The 17-day festival runs January 12-29, 2017, featuring comedy stars and up-and-coming comedians from around the world for non-stop entertainment including sketch, stand-up, alternative comedy, music, improv, films, tributes, live podcasts, workshops, and panel discussions.
Highlights from this year's lineup include a live staged reading of The Kids in the Hall's "Brain Candy," a once-in-a-lifetime Double Bill pairing of Tony-winning physical comedian Bill Irwin with iconic Grammy-winning guitarist Bill Frisell, in-person tributes to comedy filmmaking trailblazers Robert Townsend and Keenen Ivory Wayans with a 30th anniversary screening of "Hollywood Shuffle," a 20th anniversary reunion and live episode read with the creator and voiceover cast of "King of the Hill," and an appearance by the inimitable Jeff Goldblum with his band The Mildred Snitzer Orchestra. See below for the complete list of performances.
December 15 Update: SketchFest organizers have added even more amazing events and performers to the 2017 lineup. Notable additions include a tribute to stand-up comic Tig Notaro as well as comedian Doug Benson (Super High Me, Last Comic Standing) discussing his first love: movies! The new events are happening at the Marines' Memorial Theatre, Cobb's Comedy Club, and the Eureka Theatre throughout the month of January.
This year, Audible (the world's largest seller and producer of downloadable audiobooks and other spoken-word entertainment) will be the presenting sponsor of the festival. The company hosts more than 325,000 audio programs including comedy, audiobooks, short-form original content, news, and entertainment. Audible will be presenting live versions of some of their original comedy series, including "Hold On with Eugene Mirman," "The Guest List," "Timothy McSweeney's Internet Tendency," "Fresh Voice of Stand-Up" and more.
Also this year, SF Sketchfest teamed up with nonprofit organization 826 Valencia that provides free writing, tutoring and publishing programs to under-resourced students in San Francisco. Founded by educator Ninive Calegari and author Dave Eggers, 826 Valencia comprises two writing centers–a flagship location in the Mission District and a new center in the Tenderloin neighborhood–and three satellite classrooms in Buena Vista Horace Mann K-8, Everett Middle School, and Mission School. 826 Valencia celebrates its own 15th anniversary this year and, as part of the official festival program, SF Sketchfest will host a benefit show called "Soundtracks Live" featuring scenes and live music from a classic 1980s teen comedy with actors Matt Ballard, Michael Ian Black, Beth Dover, Joe Lo Truglio, Chelsea Peretti, Marisa Ryan, Michael Showalter, Bobby Tisdale, and David Wain, with music by Amy Miles.
Tickets prices for SF Sketchfest range from $15 to $75 and go on sale starting at 10am on Sunday, November 20. The complete schedule for SF Sketchfest 2017 can be found here.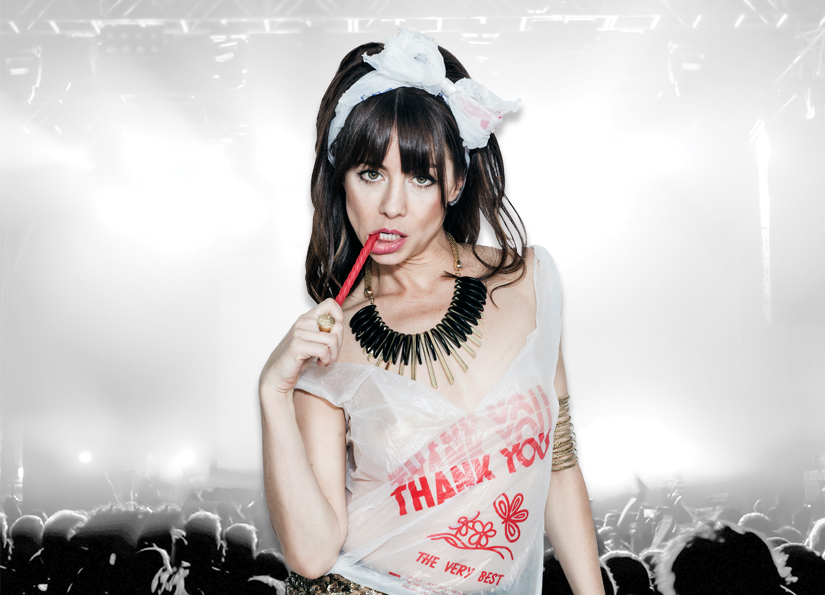 Audible presents Bedtime Stories for Cynics, with guest host Natasha LeggeroNatasha Leggero
New Additions:
– Tribute to Tig Notaro in conversation: Sunday, January 29, Marines' Memorial Theatre, 1:30pm
– The West Wing Weekly with Joshua Malina and Hrishikesh Hirway and special guest Bradley Whitford: Sunday, January 15, Marines' Memorial Theatre, 11am
– Doug Loves Movies with Doug Benson and surprise guests: Sunday, January 29, Marines' Memorial Theatre, 7:30pm
– IFC Sketch Comedy Showcase with Blade Brown, Dawson's Queef, Kasper Hauser, Naptime and The Templeton Philharmonic, hosted by Ronna and Beverly: Sunday, January 29, Cobb's Comedy Club, 8pm
– Audible presents Bedtime Stories for Cynics, with guest host Natasha Leggero, and featuring Aisling Bea, Emmy Blotnick, Stephanie Courtney, Tony Hale, Ian Roberts, and more: Saturday, January 21, Eureka Theatre, 10:30pm
– Guys We [email protected]#ked: The Experience, late show added: Sunday, January 15, Cobb's Comedy Club, 9:30pm
– Joshua Malina and Andy Richter join Dead Pilots Society with Steve Agee, Ben Blacker, Matt Gourley, Mark McConville, Andrew Reich and more
– Multiple comedians added to The Guest List, Live TV Tapings presented by Seeso and Audible at The Chapel. Eight shows over January 22-25 featuring KC Arora, Greg Behrendt, Emmy Blotnick, Byron Bowers, Chris Cubas, Billy Wayne Davis, Joe DeVito, Jordan Doll, Mike Drucker, Shelby Fero, David Gborie, Calise Hawkins, Andy Hendrickson, Jesse Joyce, Myq Kaplan, Jackie Kashian, Randy Liedtke, Carmen Lynch, Kyle Mizono, Mark Normand, Henry Phillips, Giulia Rozzi, Derek Sheen, Ryan Singer, Brody Stevens, Jim Tews, Brent Weinbach, Emma Willmann, Hampton Yount, and Sasheer Zamata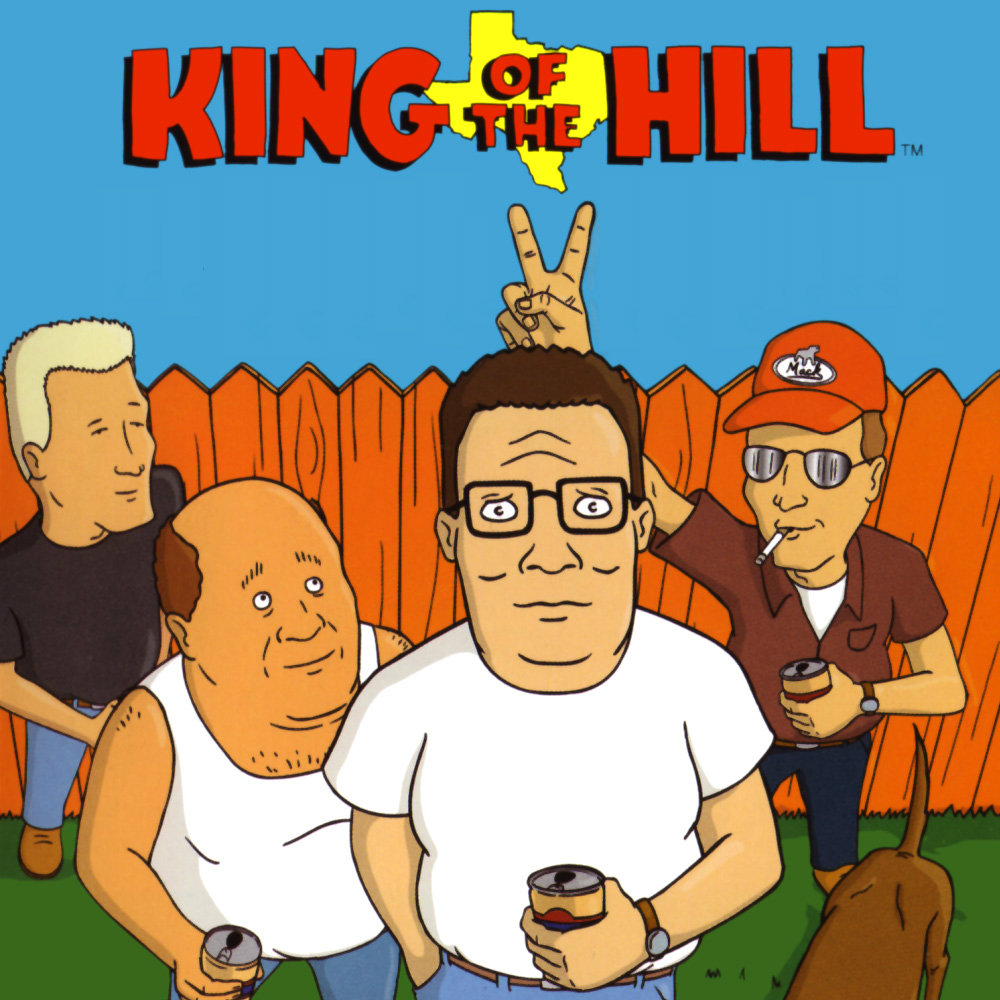 "King of the Hill" 20th Anniversary Reunion and Live Episode Read with Mike Judge
SF Sketchfest Big Nights, Tributes & Spotlights
– The Kids in the Hall: "Brain Candy" Live Staged Reading with Dave Foley, Bruce McCulloch, Kevin McDonald, Mark McKinney and Scott Thompson
– Double Bill: Bill Irwin & Bill Frisell Perform Songs and Scenes from Vaudeville, with guests Geoff Hoyle and Kenny Wollesen
– Tribute to Robert Townsend and Keenen Ivory Wayans: "Hollywood Shuffle" 30th Anniversary
– Tribute to Fred Willard, with special guests Robert Klein, Laraine Newman, and moderator Kevin Pollak
– Tribute to Tim and Eric: Tim Heidecker and Eric Wareheim in conversation
– Tribute to Ricky Jay, in conversation
– "King of the Hill" 20th Anniversary Reunion and Live Episode Read with Mike Judge, Pamela Adlon, David Herman, Toby Huss, Kathy Najimy, and Stephen Root
– Salute to Peter Bogdanovich: "What's Up, Doc?" 45th Anniversary and "Noises Off!" 25th Anniversary, co-presented by MiDNITES FOR MANiACS
– "The Kentucky Fried Movie" 40th Anniversary with John Landis, Jim Abrahams, David Zucker, and Jerry Zucker
– "Grease 2" The Peaches Christ Experience with special guest Maxwell Caulfield
– "True Stories" 30th Anniversary with The Tobolowsky Files with Stephen Tobolowsky
– "Kung Pow: Enter The Fist" 15th Anniversary with Steve Oedekerk
– Soundtracks Live: Scenes & Songs from a Classic 80s Movie – A Benefit for 826 Valencia with Matt Ballard, Michael Ian Black, Beth Dover, Joe Lo Truglio, Chelsea Peretti, Marisa Ryan, Michael Showalter, Bobby – Tisdale, David Wain and music by Amy Miles
Podcasts, Radio Shows & Talk Shows
– StarTalk Live with Bill Nye the Science Guy and Eugene Mirman
– Judge John Hodgman
– Nerdist Podcast with Chris Hardwick, Matt Mira, and Jonah Ray
– Stuff You Should Know with Josh and Chuck
– Doug Loves Movies with Doug Benson
– How To Be Amazing with Michael Ian Black and special guest Grace Helbig
– Harmontown with Dan Harmon and Jeff B. Davis
– Spontaneanation with Paul F. Tompkins and guests Eugene Cordero, Tawny Newsome, Eban Schletter, Janet Varney, and more
– "Hold On with Eugene Mirman" with Andy Richter and more
– Come To Papa with Tom Papa
– Comedy Film Nerds with Graham Elwood and Chris Mancini
– Crybabies with Susan Orlean and Sarah Thyre and guests Dave Hill, Mary Roach, and Adam Savage
– Doughboys Podcast with Mike Mitchell and Nick Wiger
– Guys We [email protected]#ked: The Experience
– Hello From the Magic Tavern Podcast
– Hound Tall with Moshe Kasher
– Illogical Contraption
– improv4humans with Matt Besser, Jon Gabrus, Jessica McKenna, and more
– International Waters with Dave Holmes
– Jen Kirkman: I Seem Fun