Night Flight the New Multi-Venue Festival with Heart, Set to Bring Top Electronic Music Acts to SF This Week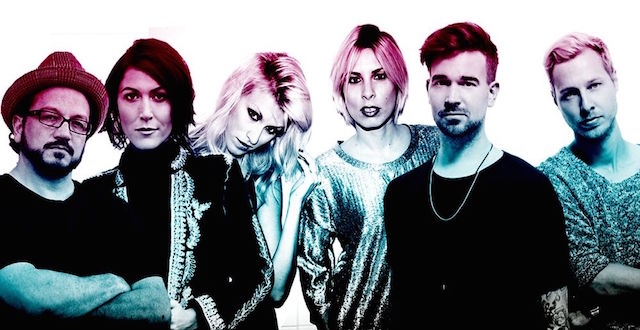 There's a new boutique festival touching down in the streets of San Francisco this week. Night Flight is a multi-day, multiple venue gathering with a lineup worthy of immediate attention. Everyone on board for Night Flight will hop between Monarch, The Great Northern, and F8 to catch top international acts like Francesca Lombardo, Blond:ish, and Mat.Joe. The lineup also includes established and rising Bay Area favorites like Pillowtalk, Mimosa, Shiny Objects, and James Fish. (Find the full lineup here.)
Night Flight has been brought together by experience promoters Gordon Weiss (On&On, Compute for Cancer), and Manny Alferez aka DJ M3 (Green Gorrilla Lounge, Monarch, Great Northern, Disco Knights).
Passports, which grant access to all Night Flight shows, can be purchased for just $60 or single night tickets can be purchased separately on the Night Flight website. Recognizing that we rarely spend our entire night dancing at one venue, Weiss and Alferez have chartered free shuttles between venues. Passport holders can go see Mat.Joe, then pop over to see Pillowtalk in the same night. As head promoter Weiss adds, "we wanted to make it easier and more fun…maybe create an opportunity to meet new people in their shuttle while saving some money, as well." The free shuttle service will be provided by Chariot, a fairly new transportation start-up in San Francisco. "They'll be one or two shuttles outside those venues at all times…if it's not there, then it will be on the way."
The festival organizers have even added a philanthropic element to the festival, donating a portion of proceeds to a cause called Compute For Cancer, an organization which Weiss founded. The non-profit organization is based on an app that crowd sources computing power from mobile devices to help cancer researchers crunch large data sets involved with solving major problems. According to Weiss, the tech could aggregate computing power as fast as the world's fastest supercomputer with just 1 million downloads. Moreover, the app only functions when the phone is not in use—essentially while the user is sleeping. This gives participants a chance to fight cancer while they dream. Or in the case of Night Flight, while they dance.
+++Night Flight launches this Wednesday, with Mark Farina at Monarch and Delta Funktionen, Mozhgan & Tyrel Williams taking over F8. The festival lasts through the weekend from the 16th to the 20th. Find the full list of shows here.