The Next Level 'Art of Atari' Book Brings Together Retro Gaming Fans (Super7 Signing Event)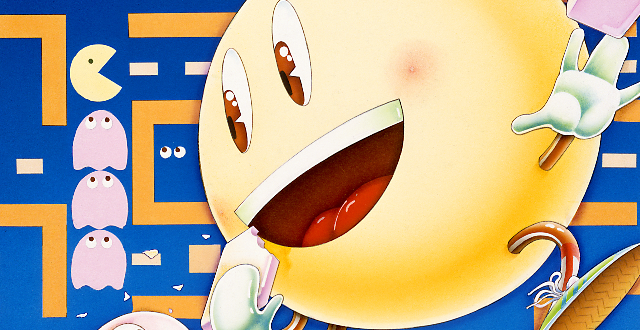 In 1972 people were having their minds blown by the at-home gaming console known as Atari. And while the gaming world has now advanced galaxies away from the once-futuristic world of 8-bit family-friendly fun, the illustration and design work is highly impressive and pretty much timeless.
Tim Lapetino, the author of The Art of Atari, is also the founder and Executive Director of the Museum of Video Game Art (MOVA) in Chicago, is an award-winning creative designer, and long-time Atari fan (which goes without saying!).  He has done a ton of the leg work to track down many of the original artists and designers of the Atari world to release one very epic Atari art book. Considered one of the most important documents in the history of gaming, this heavyweight hardcover book, produced by Dynamite Comics, is over 350 pages and includes rare production and concept artwork, photos, and marketing materials from back in the day.
This Tuesday, Lapetino will be signing copies of the book and meeting fellow fans at Super7's 16th Street Store. We interviewed him to get some details on how in the world he put together this epic homage to Atari, and to pick his brain about the next generation of video games. Also he's totally cool with you telling him about which video game changed your life…it's fair game.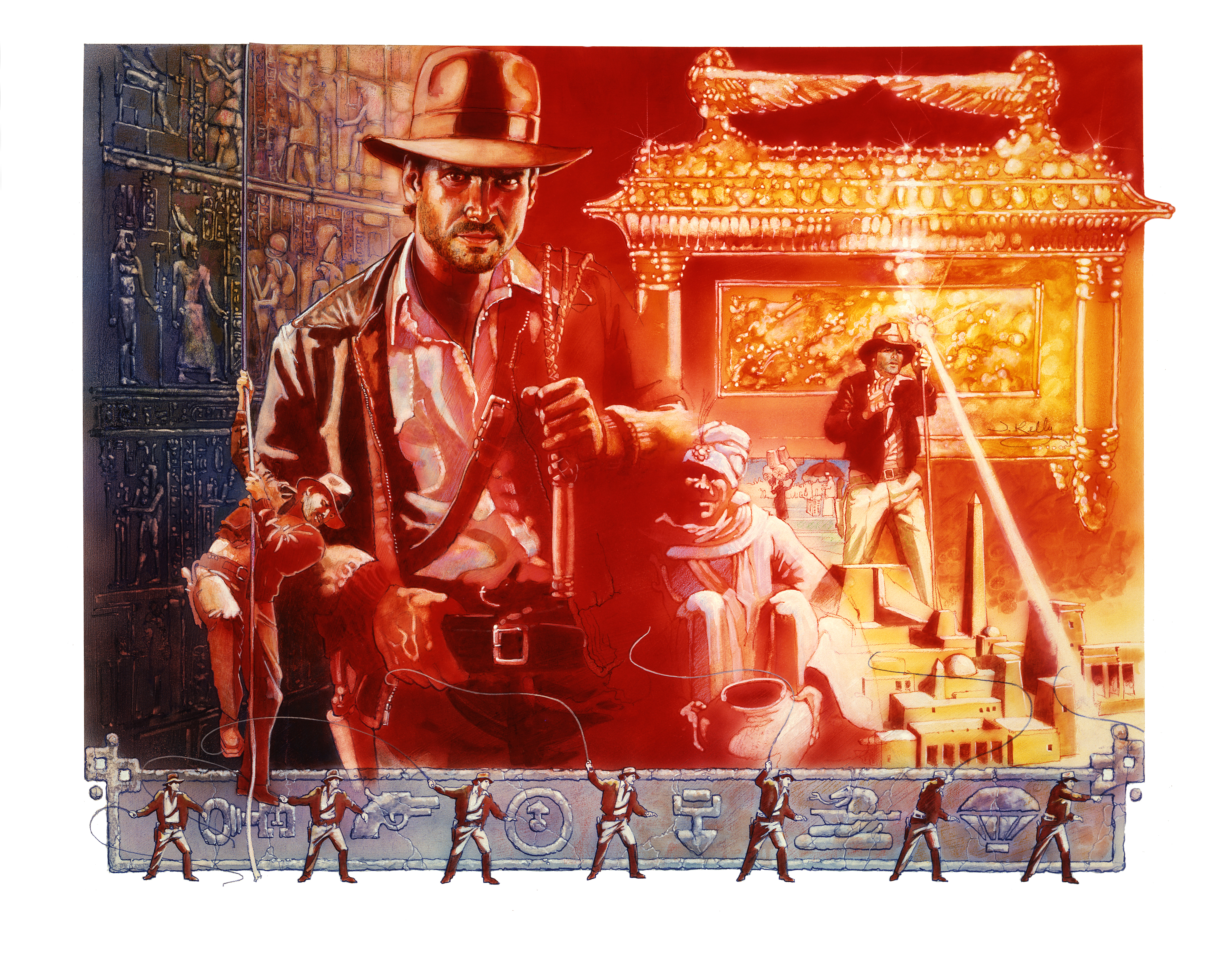 How long did it take to put together this seriously massive book?
This book was a deep labor of love, and I had been working on it on the side for nearly 5 years when I finally connected with Dynamite Entertainment and we partnered together to get the book released this year. It was a huge amount of work, and the vast majority of the time was spent researching the artist and other creatives, tracking them down, and acquiring or finding artwork that could be used for the book itself.
What was the process to get in touch and to find all these artists?
An amazing string of events led me first to Atari artist Cliff Spohn, who was responsible for pioneering the illustration style used in the early 2600 boxes and promotional materials. I got connected to him, and then he was able to get me in touch with some others, and through a lot of research, it just snowballed from there. Many of them were very surprised that anyone would still be interested in the work they did nearly 40 years ago, but obviously that is the case. I think the great reception of the book proves that!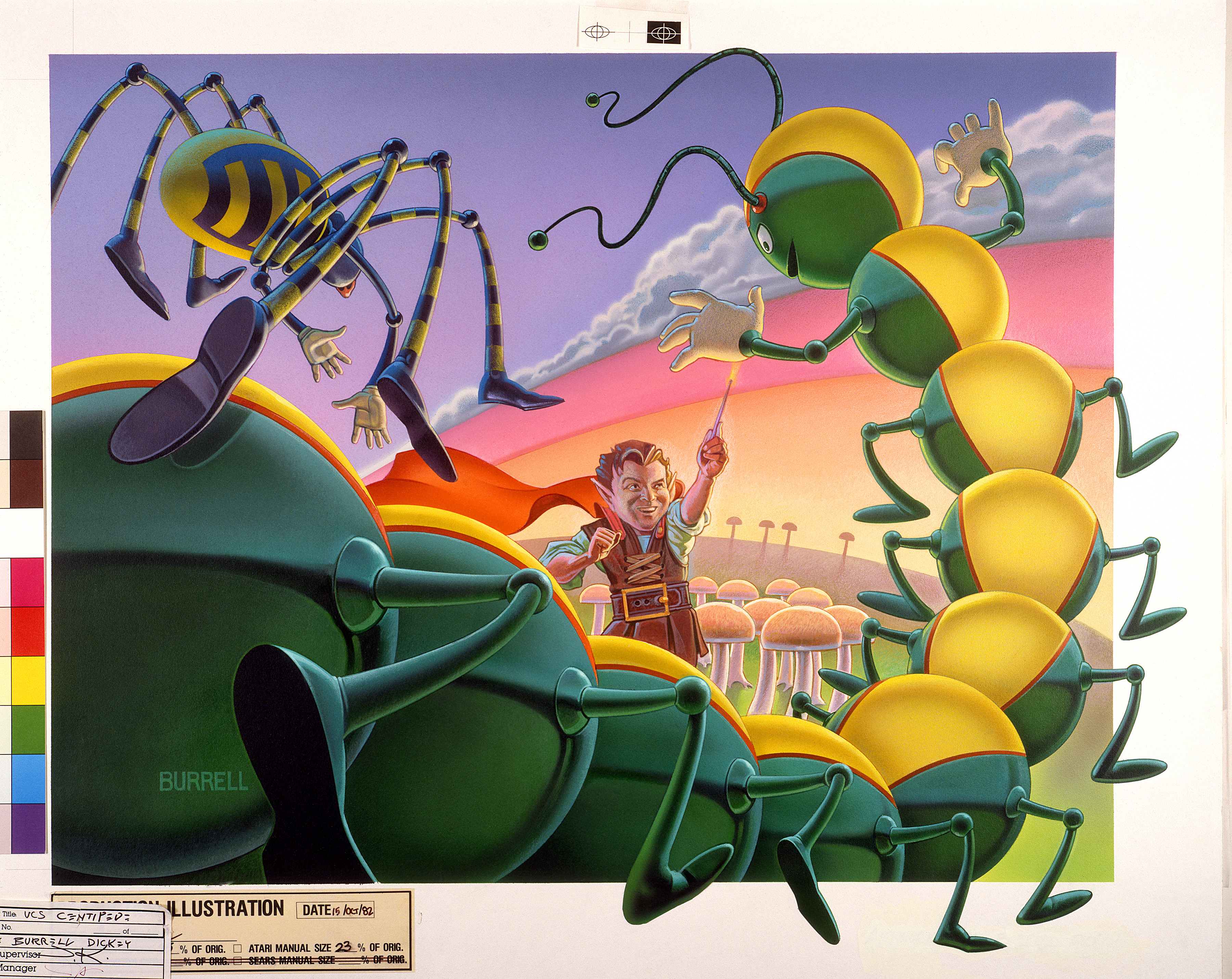 This might be a silly question, but do the old cartridges credit the artists on there or perhaps is it a credit at the end when you beat the game?
Atari did not officially credit artists (or programmers!) in their games. Some artists signed their work, but many of those signatures weren't visible in the cropping for packaging, or they were unreadable. It just wasn't part of how Atari did things, which made tracking them down even more challenging. That was part of my desire for this book — to give these creative folks their time in the sun, to celebrate the work they did that had a huge impact on many of us, and the video game industry as a whole.
Any top 3 Atari artists or designers that are your personal favorites?
I love the art of many of the artists, especially their unique styles and what they brought to the table creatively. But I have a special affection for the work of Cliff Spohn for his strong design sense, Terry Hoff for his dynamic artwork and great rendering, and Hiro Kimura for his variety of styles and use of color.
Some of the Atari artwork reminds me of old vinyl record covers or movie posters, was there a lot of overlap between these worlds?
There wasn't a lot of actual crossover, but I know that in talking with some of the artists, many of them were inspired by album cover artwork, paperback books, and science fiction films. Since there were no guideposts for how to design and market these products, the creatives at Atari pulled from a variety of places and industries for inspiration.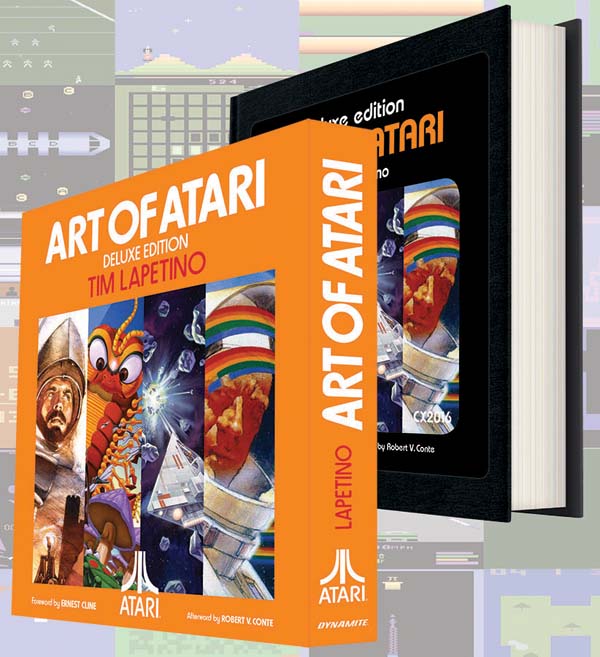 Do you grow up playing Atari?
I certainly did! The Atari 2600 was my first video game system, and the one I loved long after it became outdated technology. I can remember distinctly my Dad bringing it home for us from the local video store. It was amazing to see that you could actually play games on the TV, and I was hooked on Atari from the moment I saw those game boxes!
Do your kids play video games?
My kids are still pretty young, so we limit their screen time. But my four-year-old does get the occasional chance to play one of the old systems we have—she especially likes Pac-Man and Sonic the Hedgehog.
What are your thoughts on the more modern video games or consoles? If you had to bet on what's going down in video game history…in the future…
That's a great question, and in my opinion, it's hard to say with these things, except for with the passage of time. In retrospect, it's a little easier to note which games have withstood time and transcended their eras. I think there's a chance that fewer of them will though. Hardcore video gaming is such a focused industry and demographic that it's rare that a game breaks out into the mainstream the way original video games did. Now that it's such a specific industry, that happens less—it's more talking directly to gamers. But I think some of the Wii experience did that, bringing non-gamers into the fold for a time. We will have to see…
+++ Super7Book Signing Event, Tuesday, November 15th (7pm to 9pm)
Super7 Mission District, 3253 16th Street SF
Related articles: San Francisco's Super7 Releases First 'Masters of the Universe' Episode in 31 Years