With all the respect to Tosca, The Stinking Rose and other North Beach classics, the Italian scene in the city is definitely looking less gingham tablecloths and more marble counters these days. A cluster of hip, modern and unorthodox Italian spots have taken over San Francisco, and there's nothing we can do but applaud it—and dig in. Here are the 5 stylish, talked-about, new-school Italian spots you must put on your "indulgence list" this fall.
Barzotto
Already an Instagram darling, Barzotto, the new spot by chef Michelle Minori (Flour + Water) and owner Marko Sotto (RN74, Beretta), is casual, beautiful and easy to fall in love with. Light salads brighten up the menu, and a number of on-point pastas, like the Bucatini with pancetta and tomatoes, satisfy saucy cravings. There's also juicy porchetta, fluffy focaccia and a handful of fruity, seductive desserts.
1270 Valencia St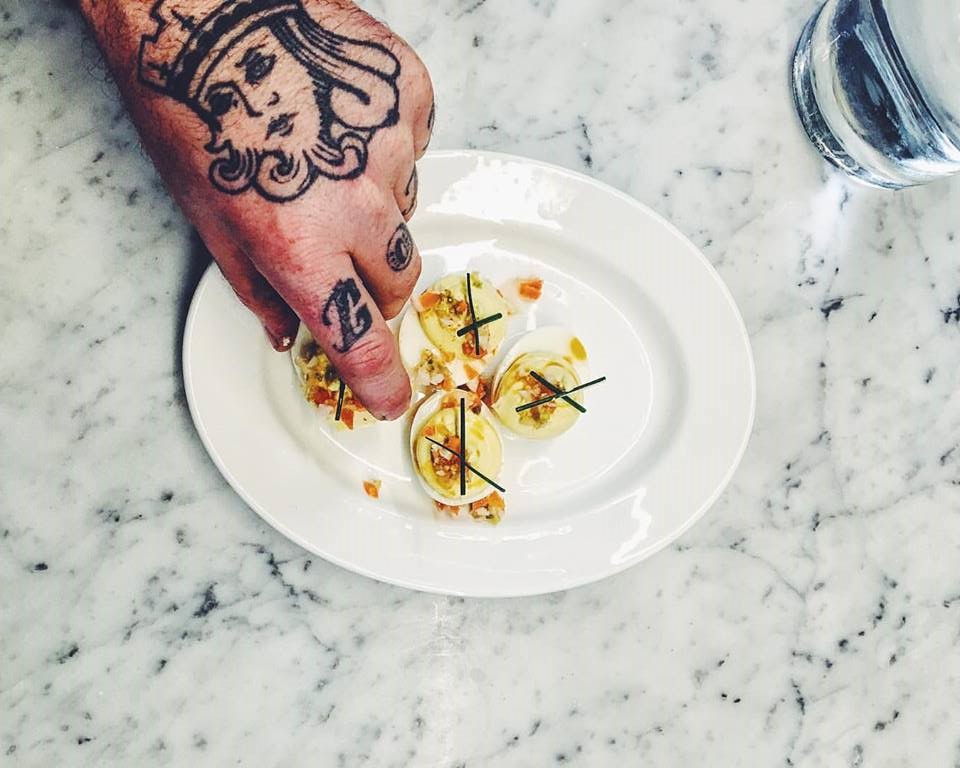 Fiorella

Tucked away in Outer Richmond, perfectly lit and constantly packed, Fiorella feels like a lucky discovery. Aside from the adorable wallpaper (featuring local cultural icons) and the clever wine list, the menu is abundant with instant favorites; the charred octopus, the braised beef Garganelli and the wood-fired pizzas are fresh and delicious examples, and the antipasti and deep-fried appetizers are not to be skipped.
2339 Clement St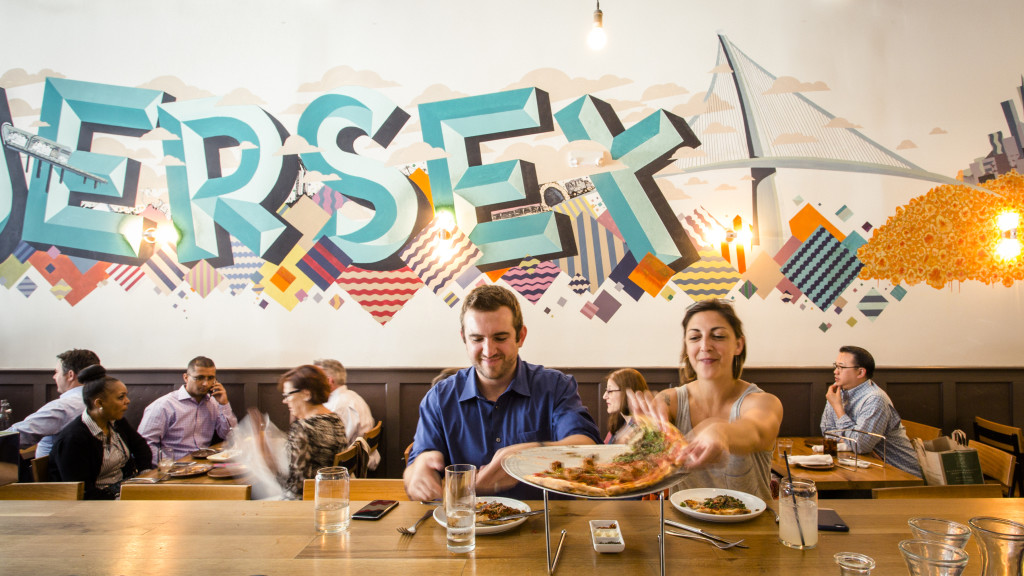 Jersey
A new spot in the SoMa, Jersey takes pizza and pasta very seriously, while keeping the atmosphere urban and bar-like. The best seats are, naturally, under the larger-than-life graffiti, and the best appetizers are the oozy, crunchy arancini (served with addictive black garlic aioli) and the spicy nduja spread. From there, any pizza dish is guaranteed to supplement the creative, efficient wine and craft beer list, and the party vibe.
145 2nd St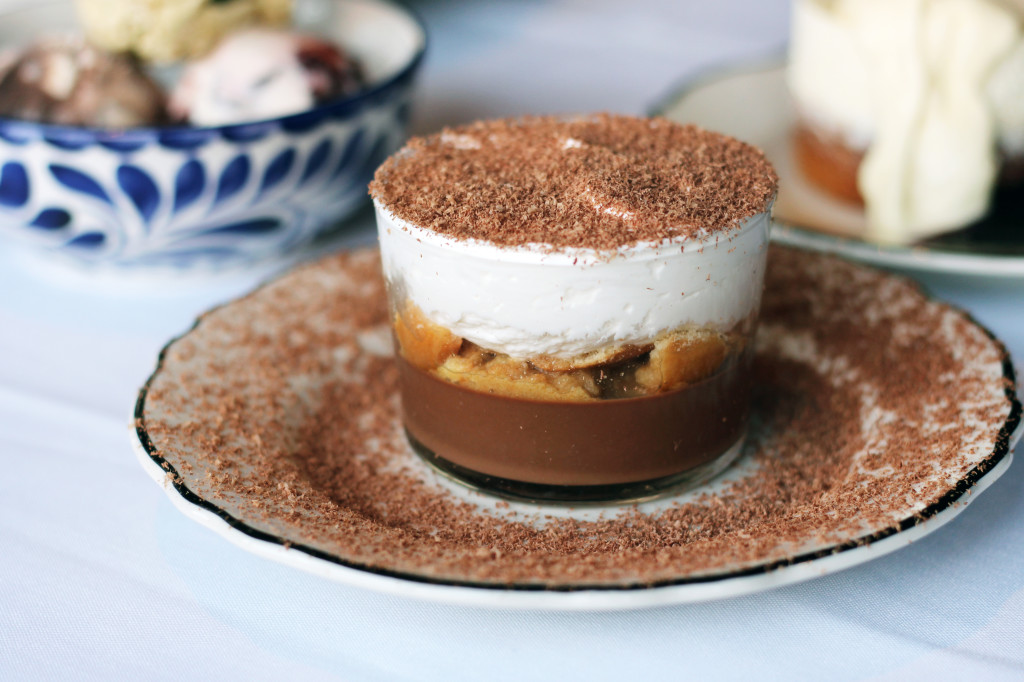 Maybeck's

Formerly known as the Spaghetti Bros., the newly renamed Maybeck's is still a relatively new, stylish dinner destination with a scrumptious Italian menu, best slurped and devoured in the restaurant's darkest corners (there are plenty). While the menu brushes upon all the hottest staples (avocado toast, fresh crudo), the re-imagined Italian classics are especially good, such as the abundant seafood Ciopinno, the unbelievable spumoni, and the light, slightly lemony spaghetti and meatballs.
3213 Scott St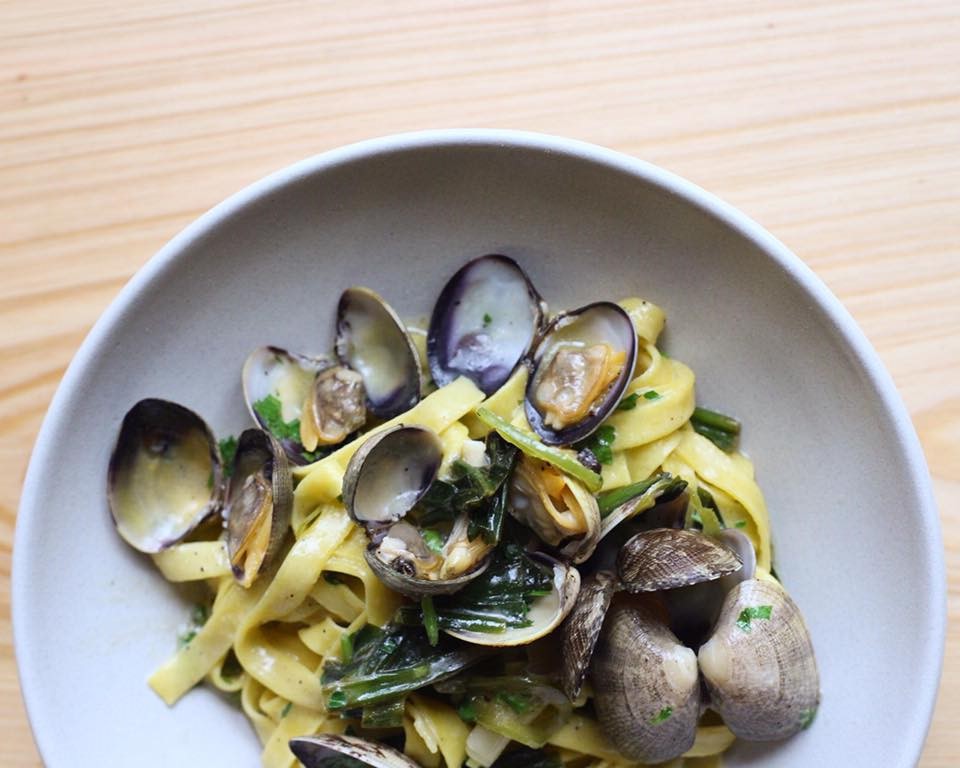 Waxman's
You might find stakes and cocktails here as well, but Waxman's, the new monumental establishment on Ghirardelli Square, is emphasizing exciting takes on Italian favorites; Tagliatelle with bottarga, pork meatballs with goat cheese, chocolate pudding with biscotti and more. Chef Johnathan Waxman knows how to make the most of the cuisine. Waxman recent recieved the honorable James Beard Award for Best Chef: New York City, for his Manhattan restaurant, Barbuto, where pastas and pizzas get a sexy fresh twist. Now, it seems, it's San Francisco's turn.
900 North Point St