Get Saucy at Pizzafest in Berkeley This Weekend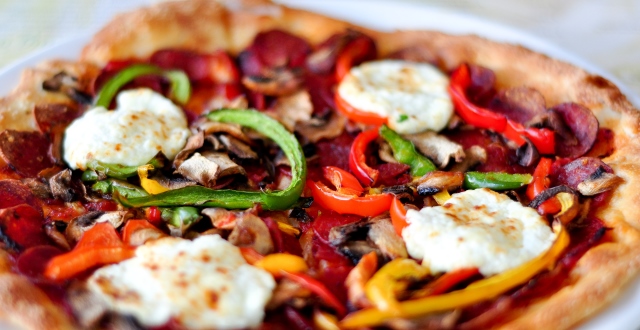 Pizza lovers unite! A festival to celebrate all things pizza returns for its third year on Saturday, October 15 from 11am to 3pm at 1250 9th Street in Berkeley. The event is hosted by pizza cooking supply company Pizzacraft and outdoor cooking supply manufacturer The Companion Group.
Attendees can sample unlimited, fresh pizza from competing cook teams and vote for their favorite. Best part of all is that proceeds benefit local charity Building Opportunities for Self-Sufficiency, which serves the homeless, poor, and disabled in the Bay Area.
More than a dozen teams of professional chefs and enthusiastic amateurs will gather to cook their top recipes all day for the crowd to sample. Come try slice after slice, and vote for favorite combinations during the Pizzafest People's Choice competition.
In addition to the eats, beer vendors Fieldwork, Lagunitas, and Gilman Brewing will all be pouring to quench the thirsts of tasters. A Pizzacraft merchandise store will also be set up for inspired attendees to take the pizza-making fun back to the homefront.
Children under 12 can attend for free with an adult and general tickets cost $10.
If interested in registering as a cooking team, email [email protected] to reserve a space.