Pop Up Magazine needs no introduction. The San Francisco-based event series by California Sunday Magazine is the traveling, multidisciplinary, entertaining hot ticket in any town, and its creators are never using the same trick twice. This week, a unique twist on the storytelling and the multimedia format is coming to Berkeley, with Golden State Record, a one-night only collaboration with Noise Pop, the Bay Area cultural and musical aficionado.
Inspired in part by The Golden Record which was launched into space by NASA and Carl Sagan in 1977, this event mixes music and inspiring stories with a West Coast twist. Expect performances by Lil B and Shamir, an appetizing lineup of top-notch writers and experts, and a lot more. "We're invested in the surprise and the delight of our audience," says Derek Fagerstrom, co-founder and executive editor of Pop-Up Magazine, who is aiming to keep most of the event's highlights secret. Here's what he was willing to share.
How is this event different from previous Pop Up Magazine events?
It's different for a lot of reasons –it's a collaboration, and we're excited to work with our talented friends at Noise Pop, they have such great taste. The Pop Up team will be bringing great stories and they'll be providing the musical guests. We've done a musical show with Beck, and the evening was all about stories and musical performances– it's one night only. Another difference is the venue, for a larger crowd, outside, under the stars. It's exciting!
Why did you choose the Berkeley Greek Theater as the location?
There's something romantic about the Greek Theater, and it's also a venue appropriate for all the great musicians. The venues we normally go for are symphony halls and old movie theaters, so doing it in a real legitimate music venue will ensure it's the best quality. We were excited for this new challenge– working with a large crowd. We've been always working with intimacy, people feeling like they've been told a story, so how do you tell stories in a larger venue, a larger crowd? It's a creative challenge.
Was there also a desire to branch out to the East Bay?
We do love the East Bay, we have a lot of staff members who live there. Part of it, like I said, was logistical and crowd-oriented, and part philosophical–we are a Bay Area institution.
This event is all about California–how did you go about curating it?
We wanted to create something that was specific to our location and time. There are a million music festivals, but we wanted to create something with a specific point of view, celebrating something specific, rather than just a bunch of musicians on stage doing stuff–to explore through a unique perspective. So everyone is either from the West Coast or celebrating the West Coast. It's a little bit of a time capsule, but also about looking back and celebrating history.
What topics preoccupy Californians today?
If you live in California, you hear about some key topics quite a bit–climate, drought, immigration, homelessness, poverty, and the show isn't going to avoid serious context. California in 2016 is focused on the environment and social justice, but also things worth celebrating, in a fun, humorous way. We're always giving a variety of emotions with our storytelling, it's never just a bunch of easy-going laughs. And music is a perfect medium for expressing emotions, so it makes so much sense to put it together with stories.
The upcoming event is sure to attract a good amount of newcomers to the Pop Up Magazine idea. What advice do you have for them?
Come ready to hear all kinds of stories from different people, to enjoy the moment–we don't record the shows, so everything we make it specific for that night. Go with open eyes and heart and learn something and have fun. In this day and age, it's unusual to be somewhere without distractions –at these pop ups, people really pay attention…so, pay attention.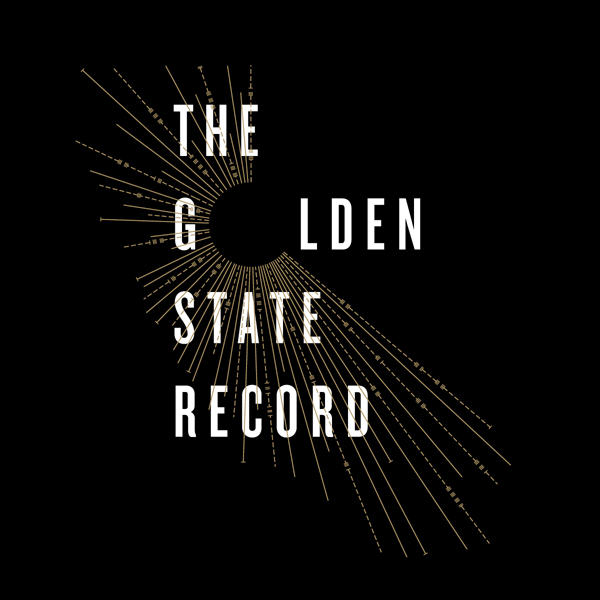 +++ Golden State Record takes place 8 p.m on Friday, September 30th, at the Berkeley Greek Theater. Tickets are available here.
The show includes performances, collaborations, and other surprises from:
LIL B, author, producer, and "rawest rapper alive"
NAOMI ZEICHNER, Editor-in-Chief, The Fader
BETHANY COSENTINO, songwriter, guitarist, and vocalist from BEST COAST
AL LETSON and REVEAL, from the Center for Investigative Reporting
JANNA LEVIN, author and theoretical cosmologist
NOSAJ THING, producer, musician, and DJ
JON MOOALLEM, author and contributing writer for the New York Times Magazine
SHAMIR, singer and songwriter
OAKLAND INTERFAITH GOSPEL CHOIR
JOSH KUN, author and music critic
GEORGIA ANNE MULDROW, performer, songwriter, producer
MARK KOZELEK, singer and songwriter of SUN KIL MOON and RED HOUSE PAINTERS
MARK "FROSTY" MCNEILL, writer, DJ
JACE CLAYTON, author and performer (DJ/RUPTURE)
LAUREL BRAITMAN, New York Times bestselling author
MAGIK*MAGIK ORCHESTRA