The Latest from aQuarius Records: Music Reviews in Print, New Website & Documentary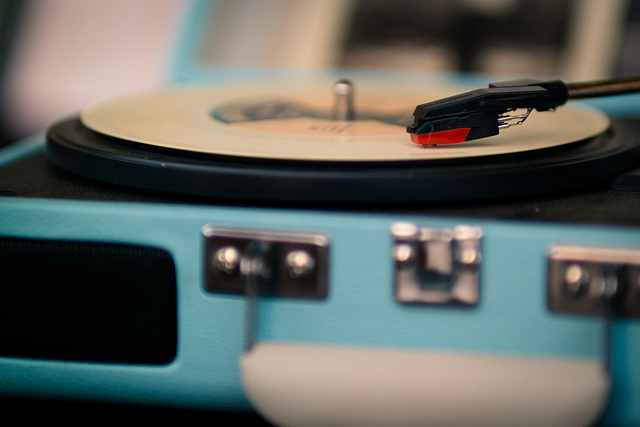 After closing last month, San Francisco's oldest indie vinyl shop, aQuarius Records, announced plans to continue as a digital presence and eventually introduce "a big book of selected aQ reviews from our five hundred and two aQ New Arrivals lists, 1995-2016!"
Their new website, called "Why…Do You Like It?" currently serves as a blog to share updates on the progress of this print project, as well as other after-aQuarius Records related stuff. Visitors can hear about what's going on with the aQ-reviews book (there might a crowdfunding campaign coming up) and they'll also post new reviews and other things about stuff that they've been digging.
RELATED: 8 Record Stores That Kept It Rollin' in 2015
Their goal is that the blog will eventually be a continuation of what they loved doing at aQuarius: gushingly lengthy reviews and way-more-than-ten top ten lists (just without a physical store). For now, the owners are treating the site as more of a hobby, labeling it as a 'beta' at the moment. Expect lots of changes, but they already posted a couple reviews, with more to come. They also have an occasional email newsletter for the book & blog.
aQuarius Records store was purchased reissue label called Superior Viaduct, who remodeled the building and reopened the store as Stranded, the same name as their other record store in Oakland.
The It Came from Aquarius Records official documentary about SF's beloved record store is set to be released in August 2017. Below is a clip from the film, produced and directed by Kenneth Thomas of The Scourge Productions.