SF's Oldest Indie Vinyl Shop Aquarius Records to Close, New Successor Named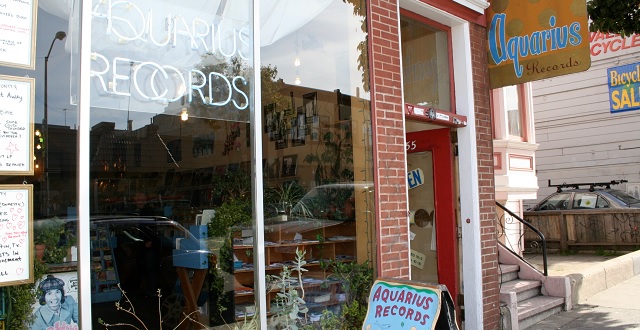 Owners of Aquarius Records on Valencia Street announced that the store will close July 4 and reopen July 29 under a different name.
Owners Andee Connors and Allan Horrocks made the decision to sell the store after realizing Aquarius needed revitalization that the owners were unable to pursue. Aquarius was sold to a reissue label called Superior Viaduct, which also operates an Oakland record store called Stranded. When the Aquarius location reopens late next month, after some renovations and the name change, it will be the Bay Area's second Stranded location.
Aquarius has been a musical treasure in San Francisco since it first opened back in 1970. It was also named one of top eight record shops in SF that we highlighted late last year.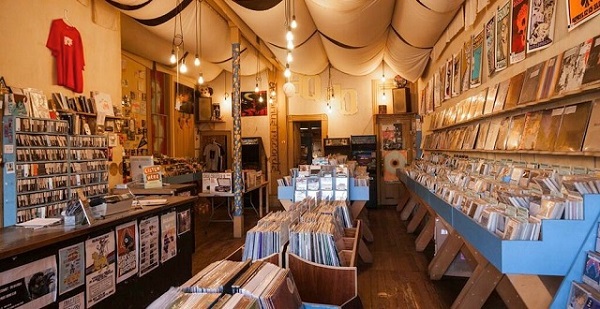 Back in the day, Aquarius Records used to have two storefronts on Castro Street. In 1983, it moved to Noe Valley, and in 1996, its current owners took over and finally settled into its Mission District location where it currently stands today. Aquarius catered to indie rock fans along with audiophiles searching for unique sounds and rare releases.
See below for snippets of the letter the Aquarius owners posted to their website.
Beloved Customers and Friends:
…
After a combined 40+ years at the shop, aQuarius OverlOrds Andee and Allan have decided it's getting to be time for us to move on. We'll be in touch again real soon to let you know about all the whys, wherefores, and what-are-they-gonna-be-doings…
For now, we just want to let you know that the shop WILL continue and many exciting changes & improvements are on the way, including a much-expanded vinyl inventory, both new and used!
While our decision wasn't an easy one, we're super happy that we've found the right people to work with the current aQuarius staff to carry on aQ's unique mission and legacy of "getting the music to the people".
Starting next month, our friends at Superior Viaduct will be taking over ownership of aQuarius. You may know Superior Viaduct as a fantastic archival label that is always reissuing really cool music in a variety of interesting genres – including many essential releases we've made Records Of The Week in the past – but they also have a great record store over in Oakland called Stranded.
We really couldn't think of a much better fit than Superior Viaduct / Stranded to whom to pass the torch. At the end of the day, it's all about discovering great music, being enthusiastic about the bands and artists we love, and sharing that passion with others. AQ and SV have similar "tastes" in many ways, and we know they'll do a great job and be worthy successors.
Andee and Allan want to thank all our customers for their support and friendship over the years – aQuarius has been an amazing, hugely important part of our lives and it will continue to be. In fact, we have plans to FINALLY compile, edit and publish the "Big Book of aQ Reviews" that we've always wanted to, so you'll be hearing more about that project soon too!
…