Currently, more than two dozen different record stores exist across the city. There also seems to be a pleasant resurgence in recent years for more vinyl and a bigger appetite for high fidelity audio. Needless to say, music lovers have plenty of options to choose from when it comes to seeking out exquisite vinyl.
To help SF record hunters, we narrowed the options down to an exclusive list of record shops in the city who continue to offer their own uniquely curated selections and supply audiophiles with their much-desired vinyl fixes. Whether it be the thorough supply, availability of diverse genres, or superb quality, there's reason to warm up those record players this winter.

1. Amoeba Music
Self-branded as "the world's largest independent record store," Amoeba's Haight district location has been holding it down since 1997. This is the second Amoeba location, the original shop is located on Telegraph Avenue in Berkeley, and is an easily recognizable storefront staple on Haight Street. Their massive building in SF offers a wide breadth of reasonably priced vinyl and CDs, in addition to listening stations. This destination makes a good starting point for anyone seeking mainstream to obscure tunes.
1855 Haight St.
2. Rasputin Music
There's five floors of music madness at Rasputin, with stairs providing access to the second floor, and then an elevator running to floors three and above. The atypical layout can be challenging to navigate, but thankfully the store is hardly ever crowded. Anyone can easily cruise around their vast vinyl and CD selection, making it another recommended destination.
69 Powell St.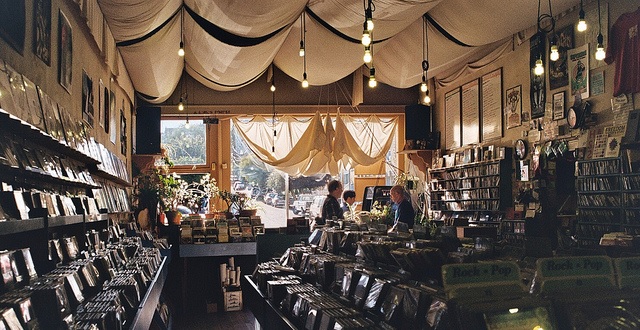 3. Aquarius Records
Specializing in unusual experimental music from across the globe, the 44-year-old granddaddy Aquarius Records was the first of its kind in San Francisco when it opened back in 1970. Vinyl diversity is prevlaent here, spanning classical to international and everything in between. Subscribe to their new arrivals email to see what's recently arrived in their stock. Their friendly and patient staff makes visiting this shop quite a pleasure.
1055 Valencia St.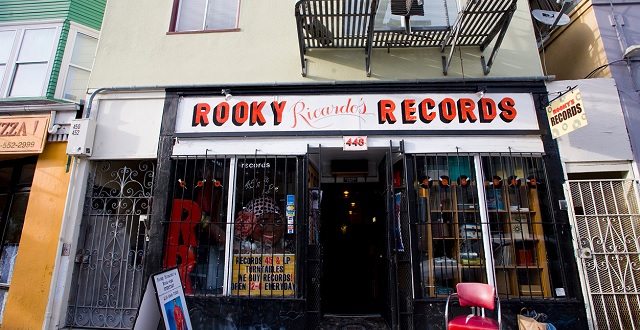 4. Rooky Ricardo's Records
Walls lined with retro 60's style with vintage posters, toys, rotary phones and tons of classic 45's. Owner Dick Vivian has been running Rooky Ricardo's for more than 27 years, stocking soul, oldies, and R&B vinyl. Their selection focuses on decades from the 60's to 80's. Despite the small size, it's super easy to kill multiple hours zoning out, listening to records on their headphones.
448 Haight St.
RELATED: First Ever Bay Area Record Label Fair Arrives at Thee Parkside
5. Explorist International Records
This relatively young store opened in 2011, and has already made a positive impact on the SF music scene. Their prices are always fair, with lots of great stuff other record shops might not be carrying. Find some classic jazz, blues, soul or even indie electronic vinyl here. For those that might be overwhelmed by larger stores, Explorist is a must.
3422 Mission St.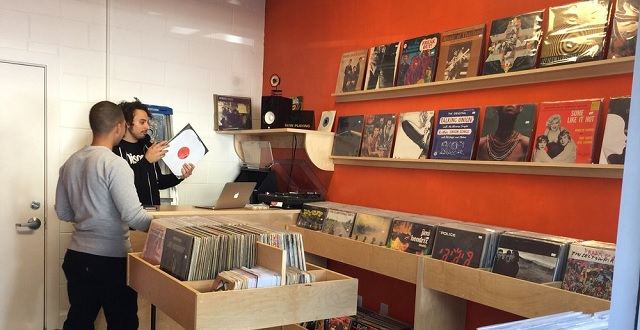 6. Originals Vinyl
One of the newest record shops in SF has a great selection of records in many different genres. They also offer high-end ultrasonic cleaning for $2.50 per record and de-warping services. Be sure to check out their curated selection, and while they don't carry many new vinyl titles, everything is under $20 you can take a chance on something that's new to you. Other bonuses include knowledgeable staff and easy on-site parking.
3150 18th St.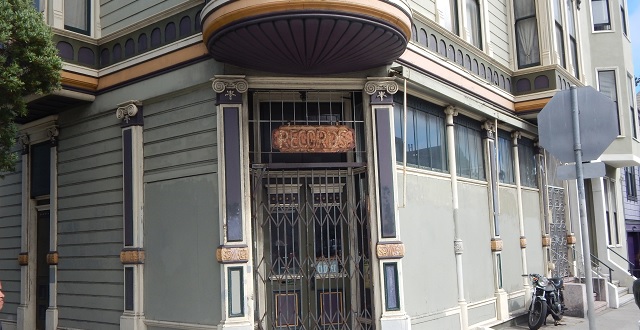 7. Jack's Record Cellar
Tucked away at the corner of Page and Scott Streets with a "Records" sign hanging above the door, Jack's scores major points for catering strictly to extreme vinyl enthusiasts. They don't sell other media like CDs or DVDs, strictly records. One downside is the limited open hours – it's only open on Saturdays from 2-7pm. However, this classic San Francisco institution has been selling records since 1951, specializing in rare, out-of-print 78's and 45's, including an impressive material from the country, folk, and jazz genres.
254 Scott St.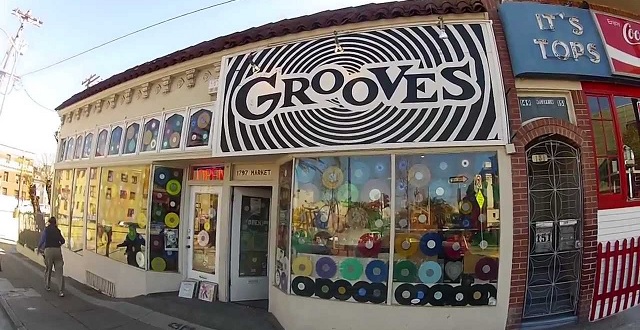 8. Grooves Inspiralled Vinyl
It's hard to miss seeing Grooves given the prime location near the Octavia intersection by the Highway 101 on-ramp. The building's colorful vinyl decorations on the exterior make it easy-to-spot eye-candy. It's a great place to check out if you're looking for old jazz to classic rock. Plus, it has tons of listening stations. The shop is a bit disorganized, but the staff always seems to know where to find a particular record you're hunting for and they offer a large selection of used records.
1797 Market St.