Record Store Day, held annually on the third Saturday of April, celebrates independent music shops worldwide and has been one of the most beneficial new music promotions of the past two decades.
Bands, musicians, stores and labels all capitalize on this one-day event by releasing new material and special edition vinyls. Record Store Day has driven recent growth in the number of independent record stores, while also fueling a vinyl revival. Find your local participating shops here to take advantage of the exclusive promotions.
Given the volume of activity, we put together a summary below of some of this years's most unique announcements by artists both past and present. Record Store Day 2015 takes place on April 18.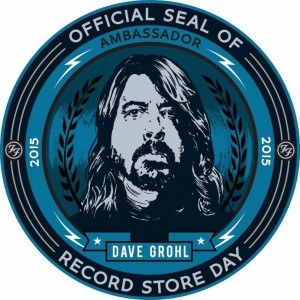 — Foo Fighters frontman Dave Grohl, who directed rock documentary Sound City, has been appointed for the role of Record Store Day 2015 Ambassador. His band also plans to release a 10″ record with demo versions, covers, and unheard Foo Fighters songs recorded in the early '90s at the Laundry Room, a Seattle studio.
— Coachella 2015 headliner Jack White has an Elvis Presley fascination, having previously portrayed the King of Rock and Roll in the 2007 film "Walk Hard: The Dewey Cox Story". This year, White will sell Elvis's first-ever recording on his own label Third Man Records after anonymously placing a $300,000 winning bid on the 1953 original recording during a Graceland auction back in January. The record will be offered as a 10-inch, 78-rpm facsimile and features two covers of ballads, "My Happiness" and "That's Where Your Heartaches Begin," both recorded by an 18-year-old Presley in Memphis three years before breakout his single, "Heartbreak Hotel".
— Even though Jack White's former rock duo The White Stripes no longer exists, the band's fifth album from back in 2005 Get Behind Me Satan will receive its first ever vinyl release as part of this year's Record Store Day festivities. The double LP arrives pressed on 180-gram vinyl, one appropriately colored red and the other white. The record's packaging has a lenticular gatefold jacket that transitions between the original cover with Jack and Meg White and a re-creation with two different models, in addition to new artwork inspired by the original promotional version of the album.
— Former Led Zeppelin vocalist Robert Plant has decided to release a limited 10,000 copy run of More Roar, a 10″ live EP with three performances from his world tour with the Sensational Space Shifters in support of their 2014 album, lullaby … and the Ceaseless Roar. The record will include live versions of tracks "Turn It Up" and "Arbaden" on side A, with a medley of "Poor Howard" and "Whole Lotta Love" on side B.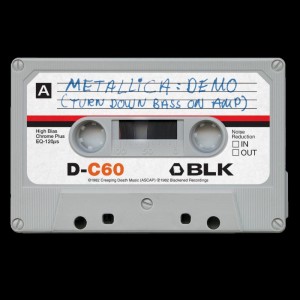 — Rock and Roll Hall of Fame members and avid Giants fans Metallica plan to reissue a remastered version 1982 demos from No Life 'Til Leather on cassette tape. The seven tracks included were previously recorded in Tustin, California by the band's original lineup of James Hetfield on lead vocals and rhythm guitar, lead guitarist Dave Mustaine, drummer Lars Ulrich and Ron McGovney on bass. The collection has never been available commercially until now and is only the second demo that Metallica has ever made and circulated. The limited edition format comes ahead of a CD and vinyl editions due for release later this summer.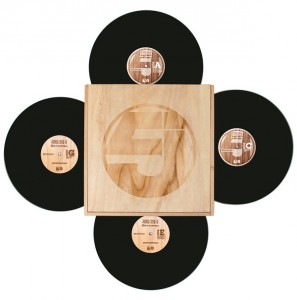 — In the hip-hop world, three standout deluxe reissues are dropping on April 18 from Wu-Tang Clan, Jurassic 5, and Cypress Hill. Get On Down Records announced plans to release limited editions of Wu-Tang's 1993 debut single "Protect Ya Neck", a wooden box set of Jurassic 5's Quality Control, and Cypress Hill's first single with a 7-inch "Double A-Side" containing "The Phuncky Feel One" and "How I Could Just Kill A Man". The Cypress Hill release comes with a recreation of the original single's artwork from 1991 with a special matte black second outer sleeve, embossed with the group's legendary skull logo. All three releases will only be available for in-person purchases at select venues.
— Classic rock innovator David Bowie will distribute a double A-side vinyl single on Record Store Day, teaming with Tom Verlaine of New York underground punk group Television. The clear vinyl split single includes two versions of the song "Kingdom Come" – Bowie's cover version and Verlaine's original from his 1979 self-titled solo album. The second release is a picture disc of Changes with photo by Brian Ward taken from the Hunky Dory album shoot.
— Experimental rock group and frequent Record Store Day participants Animal Collective plan to release a 10th anniversary vinyl of Vashti Bunyan collaboration "Prospect Hummer". The remastered record features full-color artwork in the inner and outer sleeves.
— Psych rockers The Flaming Lips continue their Record Store Day traditions this year with a reissue of three 10-inch vinyls. The records, Bad Days, This Here Giraffe and Brainville, are all associated with the 1995 album Clouds Taste Metallic, which will also see a 20th anniversary reissue later this year.
— Those that purchase folk pop band Lord Huron's second full-length, Strange Trails from independent record stores will receive a limited-edition comic book based on the song "The World Ender."
— Jam band Phish are readying a deluxe 6-LP live vinyl box set of New Year's Eve 1995: Live At Madison Square Garden. This will be the first time Phish has released a complete live show on vinyl. The special edition collection comes with new photos from the show and an essay by Parke Puterbaugh, who wrote the band's biography.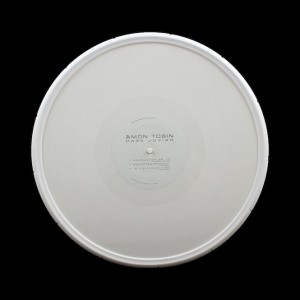 — Bay Area vocalist and songwriter Karina Deniké confirmed an in-store performance to celebrate Record Store Day on April 18 at Dave's Record Shop in Berkeley. Her new album, Under Glass, comes out April 14 and features guest musicians Brigid Dawson from Thee Oh Sees, Alex Dessert and Deston Berry of Hepcat, Meric Long from The Dodos and Ralph Carney (Tom Waits, B-52s). Deniké has two additional shows lined up on the days prior to Record Store Day in San Francisco at Amnesia on April 16 followed by Oakland's Awaken Cafe on April 17.
— Brazilian producer Amon Tobin has decided to release his first material since his 2011 album ISAM with the arrival of Dark Jovian EP. The record consists of five new originals and three remixes, arriving on Record Store Day encased in a white rubber wheel with two 12-inch vinyls inscribed with etched markings.
— Electronic producer Maya Jane Coles recently announced her debut LP under a new alter-ego "Nocturnal Sunshine". Before the album drops, her track "Take Me There" will be released as a 12 record on April 18. The full album of new Nocturnal Sunshine material will be released on May 26 through Coles' own label, I/AM/ME.