Kurt Russell 'Deep Cuts' Art Show Brings the Action to Public Works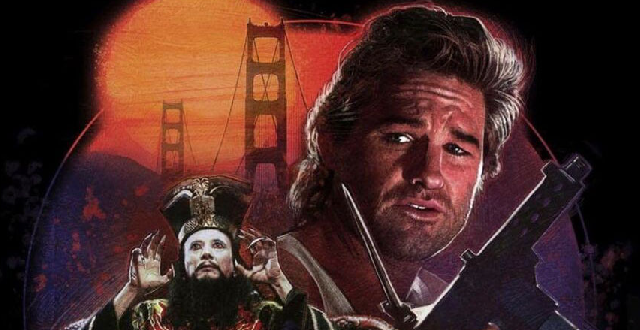 This Saturday, pop art fans will be brought together for "Deep Cuts," a Kurt Russell themed art show at Public Works. The show is presented by Time Beards who curated a line-around-the-block Miyasaki themed art show back in March.
After the Miyasaki show we were wondering—who is Time Beards? It sounded like a wizard's name or a fantasy book publisher. It turns out it's one part Luke Harrington and one part Craig Drake. Whether they are actually wizards, I'm not sure—I forgot to ask. But what we did learn is that the two have teamed up to curate under the name and are also working artists.
As Harrington explains, "We both did gallery work for a while and decided to start putting together some pop-up events ourselves. We have a creative harmony and that's super rare among independent artists and we're able to collaborate perfectly."
For this show, expect to find art styles ranging from hyper-real oil paintings to comic book inspired illustrations. Exclusive limited edition posters, prints and original works by Paul Shipper, Luke Harrington, Craig Drake, Robert Bruno, Jeany Ngo, Kevin Wilson, Marko Manev, Nathan Anderson, Amy Beth Christensen, Eli Maffei, Andre Kirk, Chris Voy, Chris Koehler and Dawn Carlos will be on display and for sale.
We found out Harrington's favorite Kurt Russell film is "definitely The Thing." He recalls seeing the movie way too young and said that it forever changed his destiny—he now designs creatures for work. You can find him at the opening and debate with him about whether The Thing, Escape from New York or Big Trouble in Little China was actually Kurt Russell's best movie.
+++ Kurt Russell Art Show: Deep Cuts, Opening event: Saturday, August 27th, 7pm to 2am
Public Works, 161 Erie Street, SF
No cover charge or tickets required. 21+
[