Richard Melville Hall, AKA Moby, has released an autobiography titled Porcelain, detailing his life as an emerging DJ in New York. Moby is currently on a book tour and stopped through San Francisco with a reading at the DNA Lounge last Tuesday.
It's probably a safe assumption that most people who lived through the nineties and early 2000's are familiar with Moby, whether it's for his discernable look (a meager man whose bald head and glasses resembled a Star Trek fanboy, rather than a popular DJ), his collaboration with Gwen Stefani, or his infamous un-collaboration with Madonna, or his Area: One festivals that included eccentric lineups featuring acts including Incubus, David Bowie and Outkast. And, while Moby came to define the mainstream electronic scene in the nineties, he also became the antithesis of pop music, slowly fading out of the limelight in the mid-2000s. This is what makes Moby's story interesting. While he catapulted into fame in 1999 after the release of his esteemed album Play, he had also reached a low point in his life, one that was already riddled with tribulation.
Porcelain, the memoirs written by Moby, isn't just for his fans or himself, but a detailed account of a period of time in New York that not a lot of artists have exposed. Moby admitted, "because I lived through this weird period, it didn't seem that interesting, but not a lot of people had written about that time. It's weird to say my life is interesting, but I guess that's the narcissistic subtext of a memoir." While artists like Bob Dylan and Keith Richards have released successful memoirs, they are also much older than Moby (50), but this shouldn't detour people from wanting to read this book, because it's about so much more—the man who battled sobriety, the man who's a strong advocate of veganism and animal rights, and who explored many musical spectrums, even releasing a punk rock album called, Animal Rights.
So on Tuesday night, The DNA Lounge was filled with eager fans awaiting the presence of Moby with their books in hand. Before Moby came to the stage, his moderator informed everyone that he had to cut the evening short so that he could make his flight to Portland for an NPR reading the next morning. This didn't seem to faze the spirit of the crowd. The moderator went on to introduce Moby, "You all might think you know Moby, but living through the 90s in New York, filled with sex, drugs and panic attacks…no one partied harder than Moby in the 90s…" Moby took the stage to the song, "Porcelain," sporting a Sonic Youth shirt and black-framed glasses.
Moby started the evening by thanking the DNA Lounge for having him, and apologizing to a security guard who apparently grabbed him awkwardly while entering the venue, not knowing it was Moby—which apparently resulted in Moby "flashing his teeth" and barking a few unkindly words to him. "I love San Francisco," he said, "but it wouldn't be San Francisco without crazy people randomly grabbing you." People chuckled at Moby's surprising sense of humor, and honored his humility to apologize to the DNA Lounge staff. He then established how the night would be conducted—a brief reading from his memoir followed by a lengthy Q&A.
After debating what chapter to read, he asked the audience if his friend "Joey" was in attendance. A hand shot in the air and Moby acknowledged him with excitement, and simultaneously remembered a chapter he had written about San Francisco featuring Joey.  "The first half of the book I was a sober Christian DJ," explained Moby, "and then this happened." Moby read a chapter about visiting San Francisco after New Year's, relapsing with almost a dozen Anchor Steams at a filthy dive bar and having a one night stand at his friend Joey's apartment that was full of snakes. The chapter was relatable as he did a great job detailing the character of the city from an outside perspective. It was humorous and also philosophical, delving into the mind of a judgmental and somewhat naïve Moby. After the reading came the more intimate segment where people got to ask him questions. The questions ranged quite drastically, with Moby really giving attention to every inquisitor.
Were you involved in the episode of How I Met Your Mother with the Fake Moby?
No. I've never seen that episode but occasionally someone will stop me at the airport and say they saw me on How I Met Your Mother.
Was the album Play influenced by a particular vision?
EDM makes perfect sense in a stadium with 50,000 people but you'd never want to listen to it at home. With Play, One of the biggest inspirations was going to small parties in New York and hearing the Chemical Brothers or Portishead playing on the stereo. I wanted to create something like that.
Did you journal a lot and did it help writing your memoir?
I journaled a lot but they were worthless because they were just me being sad.
Is it true you denied a collaboration with Madonna?
I was on tour at the time and just didn't have the time.
Your Area:One festivals were largely successful—do you plan on curating any more festivals?
I'm trying to organize a vegan festival. My life's work is animal welfare. I'd love to get vegan food trucks, bands, and other organizations on board—it's not as easy as I thought it would be.
Moby is a pretty unique name. Do you know any other Moby's?
As far as I know, there are the four Moby's—the whale, me, a morbidly obese DJ in Texas who has a right wing talk show that I get random messages for once in a while, and the rock group Moby Grape. In Brazil, there are certain types of waxing called a Moby.
Why did you move to LA from New York?
I thought I'd live in New York forever. I got sober and quickly realized that New York is a paradise for drunks and miserable for sober people. It's like living in Australia and being allergic to the sun.
What current groups do you listen to?
I'm afraid to admit in public that I know very little about modern music. I've been rediscovering all these records from my modern youth. I blame Spotify.
How did you stay so grounded through all of your success?
I've done everything in my life to become ungrounded as possible, but the more I did, the more unhappy I was.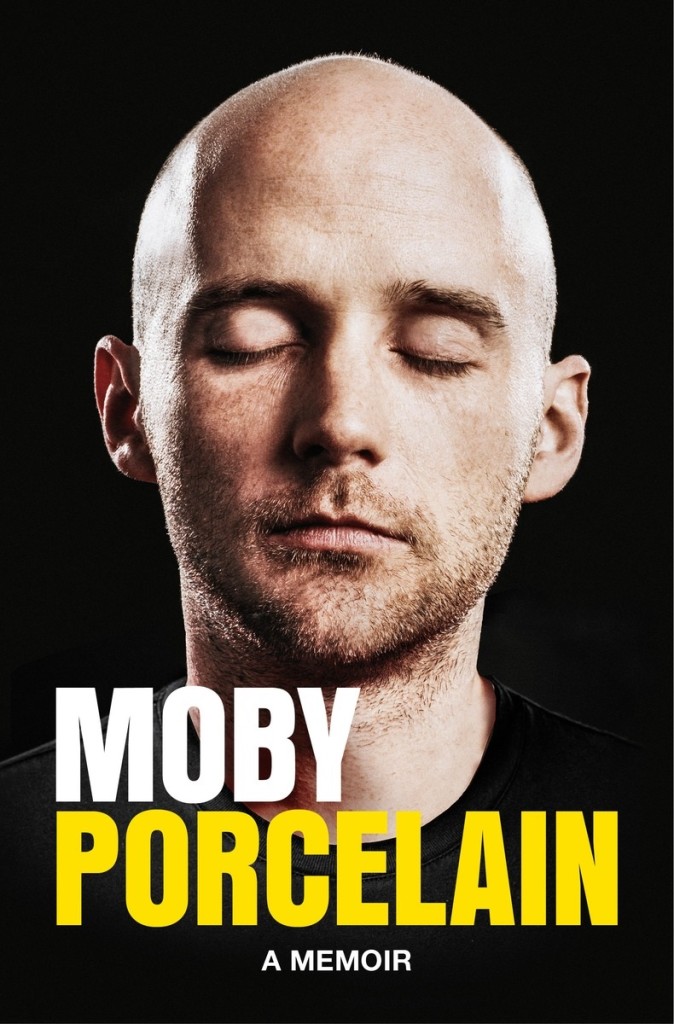 *These questions and answers have been paraphrased