Take advantage of the long holiday weekend by attending the largest free jazz festival on the west coast. The 32nd annual Fillmore Jazz Festival runs July 2-3 from 10am–6pm each day, attracting more than 100,000 visitors.
Spend Independence Day weekend enjoying the sights and sounds of incredible jazz musicians along San Francisco's famed Fillmore Street corridor between Jackson and Eddy streets. This year's special "In Tribute" theme means performers will be playing songs and sets honoring some of their favorite musicians who recently passed.
During the two-day festival, visitors can groove to the sounds of live music from three stages. Beyond the music, visitors can stroll down 12 blocks filled with fine art and crafts plus indulge on gourmet food and drinks.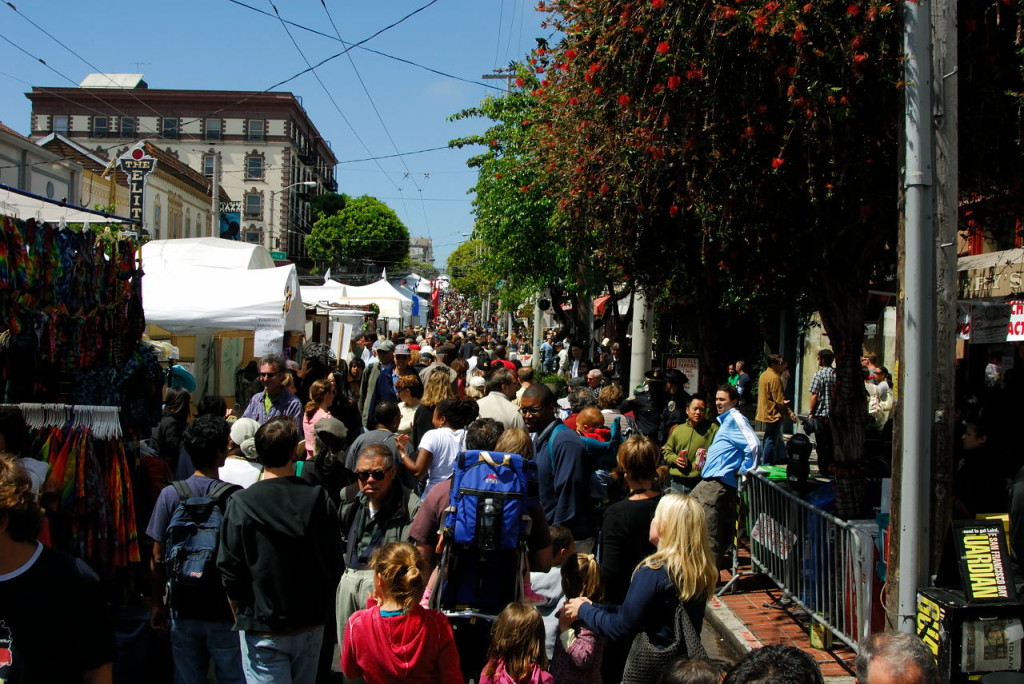 This event blends art and soul in a unique neighborhood, with each musical act will choose to pay tribute in their own special way, playing a full set or song dedicated to their favorite of these music masters. From Prince to David Bowie, as well as Paul Bley, Maurice White, Mic Gillette, Paul Kantner, Dan Hicks and more, many of the greats will be honored appropriately. Check out the full lineup of performers below.
Lineup:
Saturday, July 2
California Street Stage – Jazz Stage
10:30am-12 noon California Jazz Conservatory Presents: Susana Pineda & Friends
12:30-2:00pm MadsTolling Quartet
2:30-4pm Akira Tana Secret Agent Band feat. Annie Sellick
4:30-6pm Contemporary Jazz Orchestra
Sutter Street Stage – Beyond Stage
10:30-12noon Sheldon Brown Group
12:30-2pm Real Vocal String Quartet
2:30-4pm W-Beez
4:30-6pm La Orquesta El Vuko
Eddy Street Stage
11:00am-12:00 noon Rojai
12:30-2pm Lilan Kane
2:30-4pm Zakiya Harris & Elephantine
4:30-6pm 1st Avenue Revue(Prince Tribute)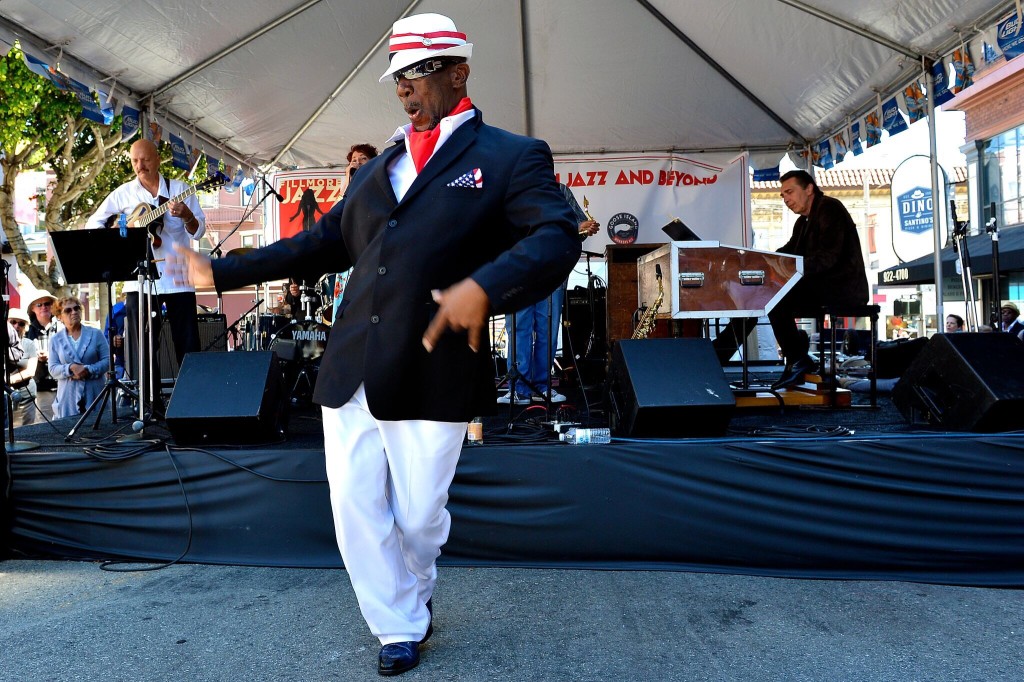 Sunday, July 3
California Street Stage – Jazz Stage
10:30am-12 noon Musical Art Quintet
12:30pm-2:00pm Anton Schwartz Quintet
2:30pm-4pm Terrence Brewer Quartet
4:30pm-6pm Kim Nalley: A Tribute to Ernestine Anderson
Sutter Street Stage – Beyond Stage
10:30am-12noon Jenna Mammina Trio
12:30-2pm Matt Jensen's Mix Up Mix Up
2:30-4pm Eoin Harrington Band featuring Alison Di Bella
4:30-6pm Soul Power Salutes Earth, Wind and Fire and Tower of Power
Eddy Street Stage
11:00am-12:00 noon TBD
12:30-2pm The Hogan Brothers ft. Brian Wolfe
2:30-4pm Howard Wiley & Extra Nappy
4:30-6pm KALIMBA – the spirit of Earth Wind & Fire