In order to experience the SF Pride Weekend properly, you need to bring the energy! This also means finding the right place to rest and reenergize between festivities—and here's just that, a list of fabulous places to stay around San Francisco, presented by Expedia.com.
Bring the love, good vibes, pack your favorite sunglasses, and get ready for Pride, SF-style! Here are some of our favorite places to stay, the major events, and some local stops along the way.
Be sure to check out our SF Pride Guide for more details on events happening throughout the city, including a ton of nightlife and club events…Madonna vs Lady Gaga Mashup Night, anyone!?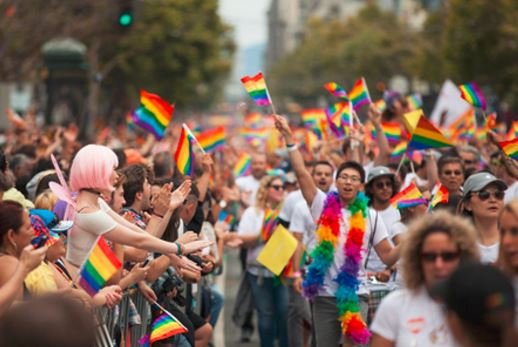 from Market Street to Civic Center in San Francisco
The San Francisco Pride Celebration and Parade is the largest gathering of LGBT people and allies in the nation. The two-day celebration is free and open to all.
Official Parade Grandstand Seating
Sunday, June 26 | Gates open at 9:30 AM | United Nations Plaza
Official SF Pride VIP Party
Sunday, June 26 | 2-5 PM | City Hall Rotunda
One for the ladies! The SF Dyke March at Dolores Park to the Castro on Saturday June 25, this is a moving event (literally and figuratively). This gathering of close to 200,000 lesbians and their supporters, has two major points one at a massive party in Dolores Park leading to The Pink Party in The Castro.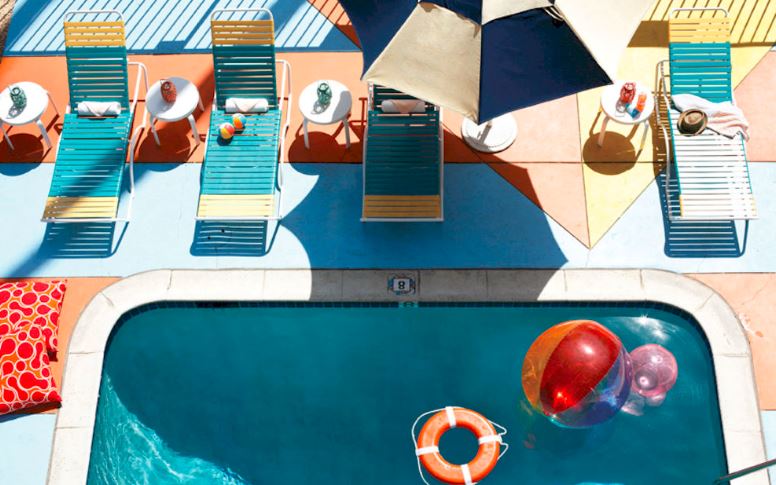 Hotel Del Sol 
Neighborhood: Marina District
This 1950s motor lodge turned colorful boutique hotel, is located a half-mile from the Presidio and 0.4 miles from Mrs. Doubtfire's house. Sit poolside, then go check out the restaurants and shops on Lombard Street.
3100 Webster Street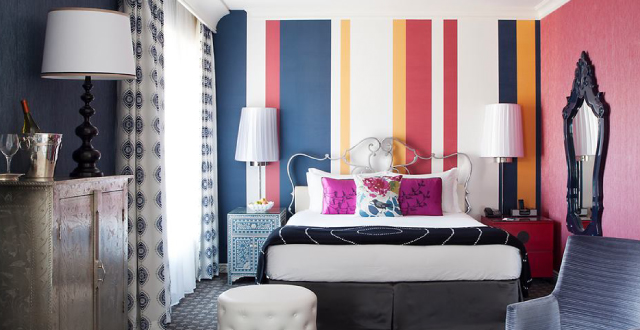 The Marker
Neighborhood: Union Square
Advertised year-round as a LGBT-friendly destination, this hotel is in an easy location to venture out to the Castro nightlife, shops, theaters, and bars. While you're there, have dinner and craft cocktails at modern Amercian pub-style BDK, adored by locals and guests alike.
501 Geary Street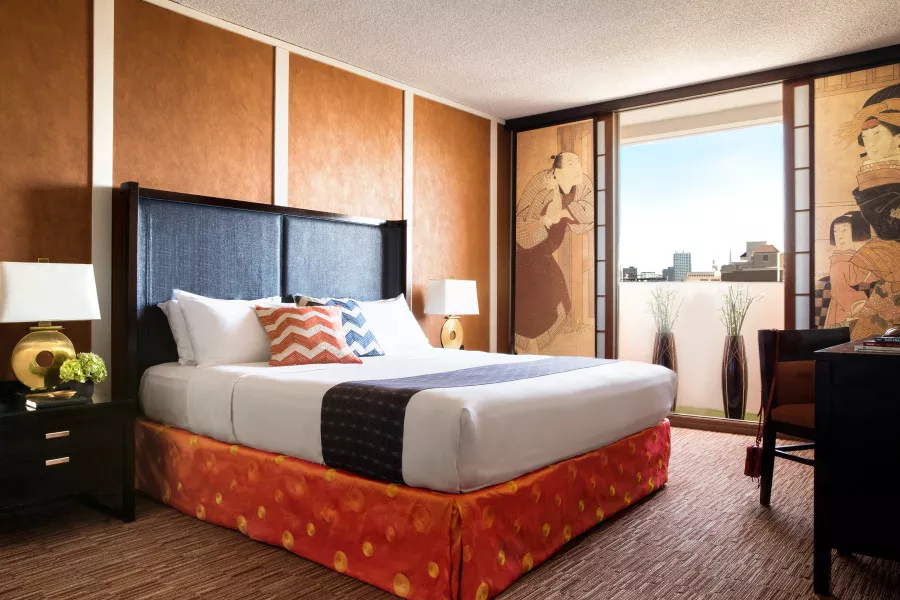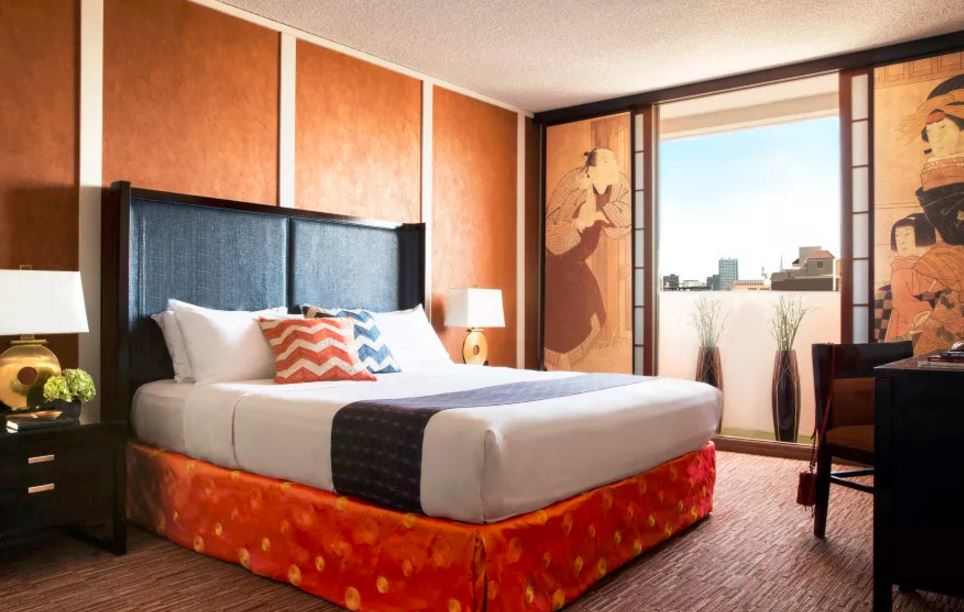 Hotel Kabuki 
Neighborhood: Japantown
Located in San Francisco's Japantown, the largest and oldest in the United States, this boutique hotel will transport you back to tranquility after a day full of celebrating. Leave a bit of time to have a spa sesh down at Kabuki Spings & Spa, shop the Kintetsu Mall for sweets and kawaii gifts galore (located by the iconic five-tiered Peace Pagoda), and try some of the finest sushi SF has to offer at the chef-recommended Kiss Seafood. Note: this place is teenie-tiny so be sure to make a reservation.
1625 Post Street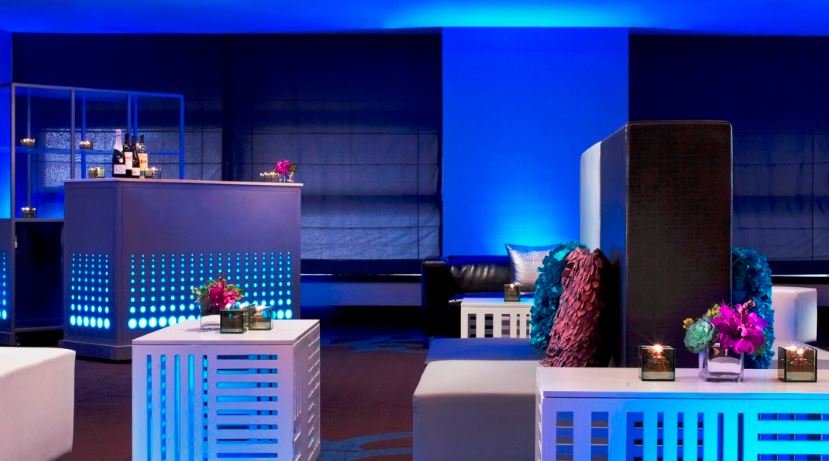 W San Francisco
Neighborhood: Soma
Located in Soma, this swanky hotel is a great starting point to easily reach all the Pride festivities and nearby nightlife. While here, check out the San Francisco Museum of Modern Art (casually called "SFMoma" by everyone). This museum received a massive renovation, reopened just in last month, and boasts the title of the largest modern and contemporary art museum in America.
181 3rd Street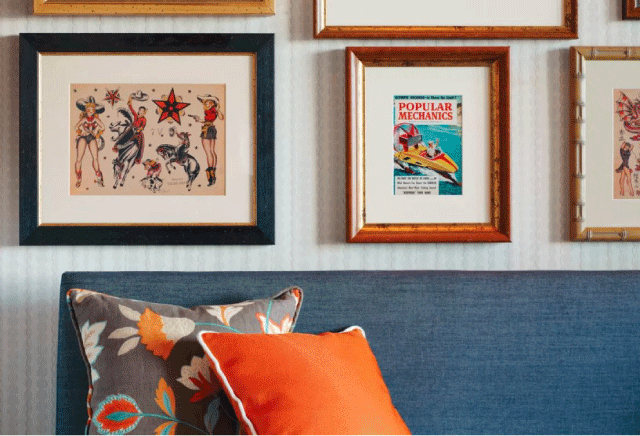 Waterfront Hotel 
Neighborhood: Jack London Square, Oakland
In case you waited too long to book a room in SF, there are alternate options. In Oakland's Jack London Square this hotel with many private balconies overlooking the water, is only a 20-minute ferry ride to San Francisco. On Sundays check out the Farmer's Market, for a drink stop into Heinold's First and Last Chance Saloon, a historic cabin-styled saloon.
Tip: We'd recommend this more for folks going out in the day and looking to have relaxing dinners in the evening. Transportation back at night is a bit limited but the restaurants nearby are delish. Sit fireside and have a pizza and a Devil's Slipper cocktail (tequila, hibiscus, agave) at Forge.
Check our official Pride Guide here!