The Armory Obtains Permit to Expand Music & Event Capabilities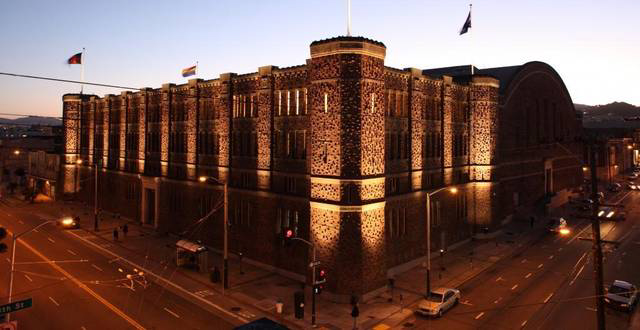 Last week, San Francisco's Entertainment Commission awarded the Armory a full entertainment permit. This decision approved the headquarters of pornography company Kink.com, frequently called the Porn Palace, to be transitioned from a porn studio into a full-time 4,000-person music and event venue.
While some of you more nightlife-savvy folks might be thinking, "wait, aren't they already doing shows there?", the difference is that this newly acquired permit allows events to be held inside the 40,000-square-foot venue every night of the week.
And some conditions do apply—the Armory must add more sound-proofing and hire security guards to disburse crowds after events to avoid further community complaints. The Armory hosted four live shows back in February, including Swedish DJ Eric Prydz (seen below). Three of those events were held without a permit the city, much to the chagrin of local neighbors who did not appreciate the late-night disturbances.
No new concerts will take place in the event space known as the Drill Court until a second set of inner doors, to help seal in sound and the installation of double-paned windows, are put into place, but we'll be interested in seeing what events are to come for this space – rich in history.
Related:
Game of Thrones – A Royal Affair at The Armory Photos