Weekend Nightlife Picks: Hippie Sabotage, Buraka Som Sistema, SNBRN & more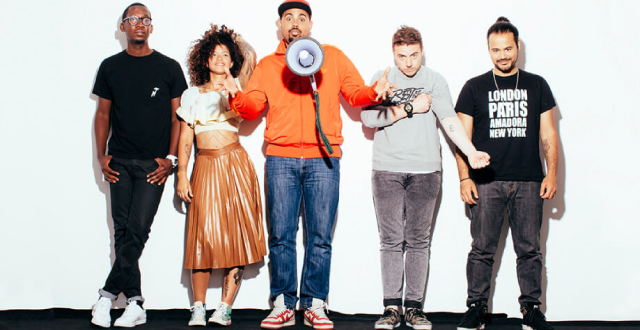 The weekend is just about here and it's bringing the Bay a plethora of parties to choose from. Don't worry if you were too busy planning your Coachella weekend to grab tix for RJD2's epic return to SF (The Independent) with his new album, Dame Fortune. And even if you missed the boat on tickets for Goldroom's live set at Mezzanine on Friday, keep calm—there's still plenty to get you dancing through the weekend and we've made the selection simple.
Here's our top picks for you last minute weekend warriors:
THURSDAY – Hippie Sabotage / Alex Wiley / Kembe X @ Regency Ballroom – $20 (tickets)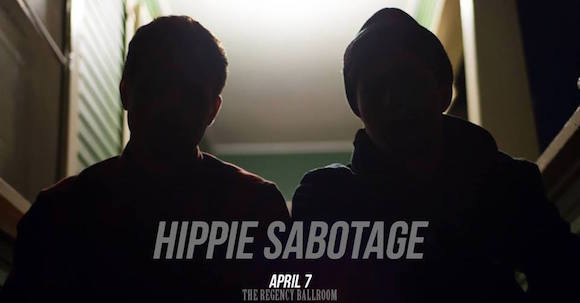 Sacramento trap duo, Hippie Sabotage, have been on a packed national tour with their latest full-length installment, Providence. The two broke out with their remix of Tove Lo's "Habits (Stay High)" and last year's performance at 1015 Folsom was one of the club's most high-voltage parties of the year. Since then, The Hippies' discography has grown exponentially. Hippie Sabotage has enlisted frequent collaborators, Alex Wiley and Kembe X to help celebrate the release of Providence at Regency Ballroom on Thursday— and it'll definitely not be one to miss.
THURSDAY – Laser Native Presents: Ruff Hauser / Skulltrane @ Monarch – $5-10 (tickets)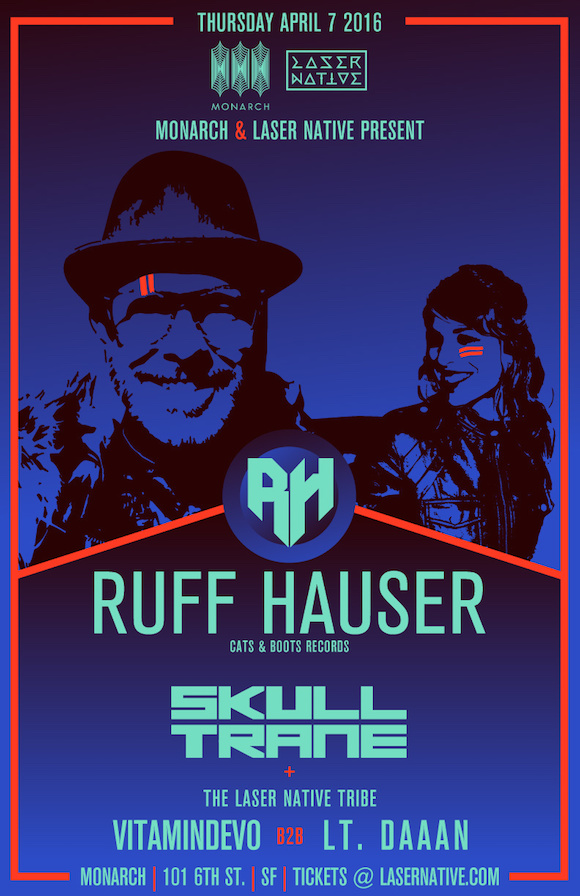 The Laser Native crew brings Ruff Hauser to Monarch, after his appearance at Beyond Wonderland 2016. The sixteen-year techno vet is keeping fresh with a push in a new direction—UK bass house. Supporting Ruff Hauser is the sorceress, Skulltrane.
FRIDAY – DJ Dials, Northern Nights Presents: Buraka Som Sistema @ 1015 Folsom – $20-25 (tickets)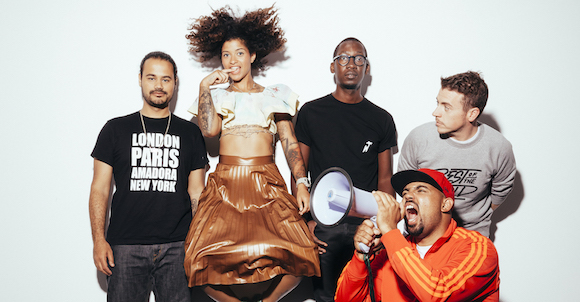 Buraka Som Sistema is the Portuguese dance project responsible for the boom of zouk bass, the high energy genre fusing techno with African zouk and kuduro. They won "group of the year" at the 2009 Golden Globes (Portugal).
This group knows how to throw massive world dance parties and this is about to be the last show of theirs in San Francisco. This January, the group announced plans for an indefinite hiatus after their current world tour.
Do not miss the last chance to see this Portuguese fire ignite the dance floor at 1015 Folsom. Grab tix and watch this incredible video from Buraka Som Sistema below.
FRIDAY – TENSNAKE  @ Love + Propaganda – $10 (tickets)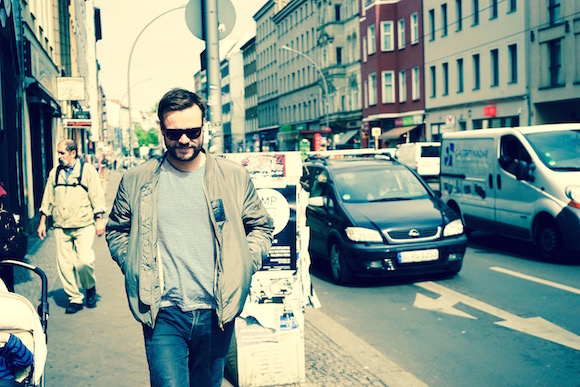 Tensnake is Marco Niemerki from Hamburg, Germany. He's officially remixed Lana Del Ray, Aloe Blacc, and The Pet Shop Boys. He's rumored to have an imminent release anticipated to drop via his new label, True Romance. Tensnake is also performing Coachella this year.
SATURDAY – SNBRN / Shaun Frank / Cheat Codes / Bee's Knees @ Ruby Skye – $30 (tickets)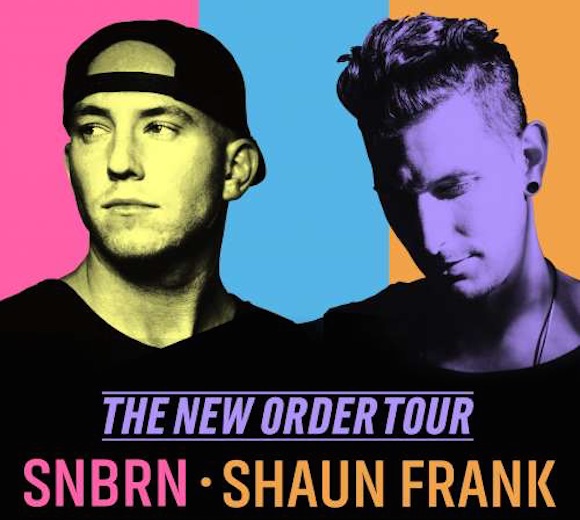 If you have any energy left after Friday night, you better muster what you can for SNBRN's "New Order Tour" stop at Ruby Skye with Shaun Frank, and more. SNBRN burst onto the scene last year with his hit, "Beat The Sunrise" feat. Andrew Watt. The SoCal producer just followed up with a remix of an unreleased track from the late-Nate Dogg, "Gangsta Walk." SNBRN recently opened up to SF Station about how "Gangsta Walk" came together.
See what he shared here and grab your tickets to show off your gangsta walk at Ruby Skye this Saturday.