Films Announced for 59th San Francisco International Film Festival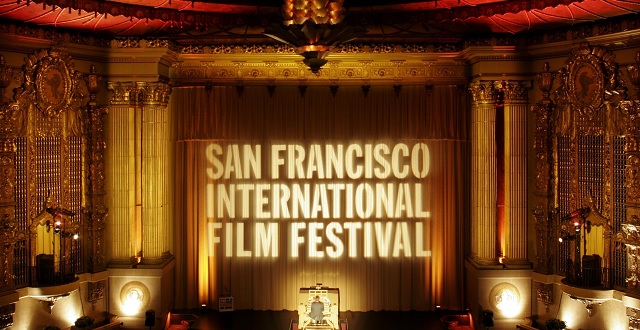 Experience an extraordinary showcase of cinematic discovery and innovation at the 59th San Francisco International Film Festival (SFIFF). This globally represented event runs runs for fifteen straight days, from April 21 through May 5, and features nearly 200 films and live events, 14 juried awards with $36,500 in cash prizes, and upwards of 100 participating filmmaker guests.
Here are just a few films you should see:
Thu Apr 21: Opening Night: Love & Friendship at Castro Theatre
https://www.youtube.com/watch?v=KhvyupqNhL8
Fri Apr 22: Miss Sharon Jones! at Castro Theatre
Fri Apr 22: Author: The JT Leroy Story at Castro Theatre
Sat Apr 23 thru Thu May 5: Cinema By The Bay at multiple locations
Fri Apr 22 and Sat Apr 23: Paths of the Soul at multiple locations
Tue Apr 26: Aliens: 30th Anniversary Screening at Alamo Drafthouse
Fri Apr 22 and Sun Apr 24: Hunt For The Wilderpeople at multiple locations
Fri Apr 22 and Mon Apr 25: The Greasy Strangler at Alamo Drafthouse
Fri Apr 22 and Sun Apr 24: Check It at multiple locations
Sat Apr 23 and Mon Apr 25: Operator at Roxie Theater
Sat Apr 23 and Wed Apr 27: Assassination Classroom at Alamo Drafthouse
https://vimeo.com/158403404
Sun Apr 24 and Tue Apr 26: Shadow World at Alamo Drafthouse
Sat Apr 30: An Afternoon w/ Janus Films & The Criterion Collection (w/ writer/directors Joel and Ethan Coen expected to attend) at Castro Theatre
Thu Apr 28: Sixty Six at Roxie Theatre
Thu Apr 28 and Sat Apr 30: The Joneses at multiple locations
Sat Apr 30: High-Rise at Castro Theatre
Wed Apr 27 thru Sat Apr 30: Soundbreaking: Stories from the Cutting Edge of Recorded Music at multiple locations
Thu Apr 28 thru Sun May 1: Peter and the Farm at multiple locations
https://vimeo.com/158394264
Mon May 2: Vampyr w/ live score at Castro Theatre
————————-
Screening locations take place across San Francisco and Berkeley, including the Castro Theatre, the newly opened Alamo Drafthouse New Mission Theater, the long-standing Roxie Theater, the Victoria Theatre, and BAMPFA. Browse the full public program info at festival.sffs.org. Tickets start at $15 for general admission, $14 for Senior/student/disabled, and $8 for children (12 and under). Ticket prices for Big Nights, Live & Onstage, Award and other special events vary.
This year's Irving M. Levin Directing Award, which has been given to the masters of world cinema since 198, will be awarded to Mira Nair. She will participate in an onstage discussion of her career, followed by a first look at footage from her upcoming project Queen of Katwe and a full screening of Monsoon Wedding.
The annual State of Cinema Address will be given by Pulitzer-winning film and cultural critic now of the New York Times, Wesley Morris. Each year, SFIFF invites a cultural thought leader to examine important trends in global film-making. Morris will tackle the current climate of race in the movies through an analysis of the radicalization of Sidney Poitier.
See below for some impressive numbers and the 2016 award recipients, including Peter Coyote, who will be honored as the recipient of the George Gund III Award for outstanding contributions to the craft of cinema.
The SFIFF59 lineup includes a record number of films that were supported by SFFS grants and residencies. There are films supported by each Filmmaker360 program, from the flagship SFFS / KRF Filmmaking Grant, to the Documentary Film Fund, to FilmHouse Residencies and more. Titles include Guetty Felin's Ayiti Mon Amour, Maris Curan's Five Nights in Maine, Ian Olds' The Fixer, Amanda Micheli's haveababy, Mike Day's The Islands and the Whales, Moby Longinotto's The Joneses, and Mike Plunkett's Salero.
SFIFF 2016 by the Numbers:
– 173 Films
– 58 Narrative Features
– 37 Documentary Features
– 4 New Vision Features
– 74 Shorts
– 46 Countries Represented
– 39 Languages
– 2 World Premieres
– 1 International Premiere
– 2 North American Premieres
– 4 US Premieres
– 50 Women Directors
Awards / Prizes
– Irving M. Levin Directing Award: Mira Nair
– Peter J. Owens Acting Award: To be announced
– Kanbar Storytelling Award: To be announced
– George Gund III Craft of Cinema Award: Peter Coyote
– Golden Gate Persistence of Vision Award: Aardman Animations
– Mel Novikoff Award" Janus Films and The Criterion Collection
– Golden Gate Awards ($36,500 total): Winners to be announced May 4 at the Golden Gate Awards
– Audience Awards: Winners to be announced May 5 at the Closing Night film presentation