For 18 years, Alamo Drafthouse Cinema has combined hospitality and quality cinema to movie-goers in 21 cities across America. This month, the Alamo Drafthouse Cinema brings its award-winning, immersive movie-viewing experience to The New Mission. We got a sneak peak of the meticulously-restored space with so much attention to detail, it's hard not to be impressed by what's to come. Dozens of people are at work re-constructing the landmark theater in an intricate, time-sensitive dance. Moldings are being painted, staff is undergoing the training process, mural art is restored in the main hallway and halfway through the tour, we started to feel like Annie on her first day in Mr. Warbucks' mansion. Spoiler Alert: We think we're gonna like it here.
Now Playing
What better way to debut a world-class movie theater experience than with a highly-anticipated release from an American cinema dynasty? More importantly, how does one score guestlist for opening night? On December 17th, the Alamo Drafthouse Cinema opens to the public with two sold-out showings (7pm and 10:30pm) of the highly-anticipated Star Wars: Episode VII: The Force Awakens. Only one of the theaters will be open for now, with more showings rolling out next year. Despite the temporary limitations, Alamo Drafthouse Cinema is making a solid first impression equipping its debut theater with the first Sony 515DS Dual-4K projector in North America. Next up on the marquee, Michael Moore's Where to Invade Next opens January 15th. Creative Manager Mike Keegan, former Programming Director at Roxie Theatre is curating the lineup, so any future showings are worth paying attention to.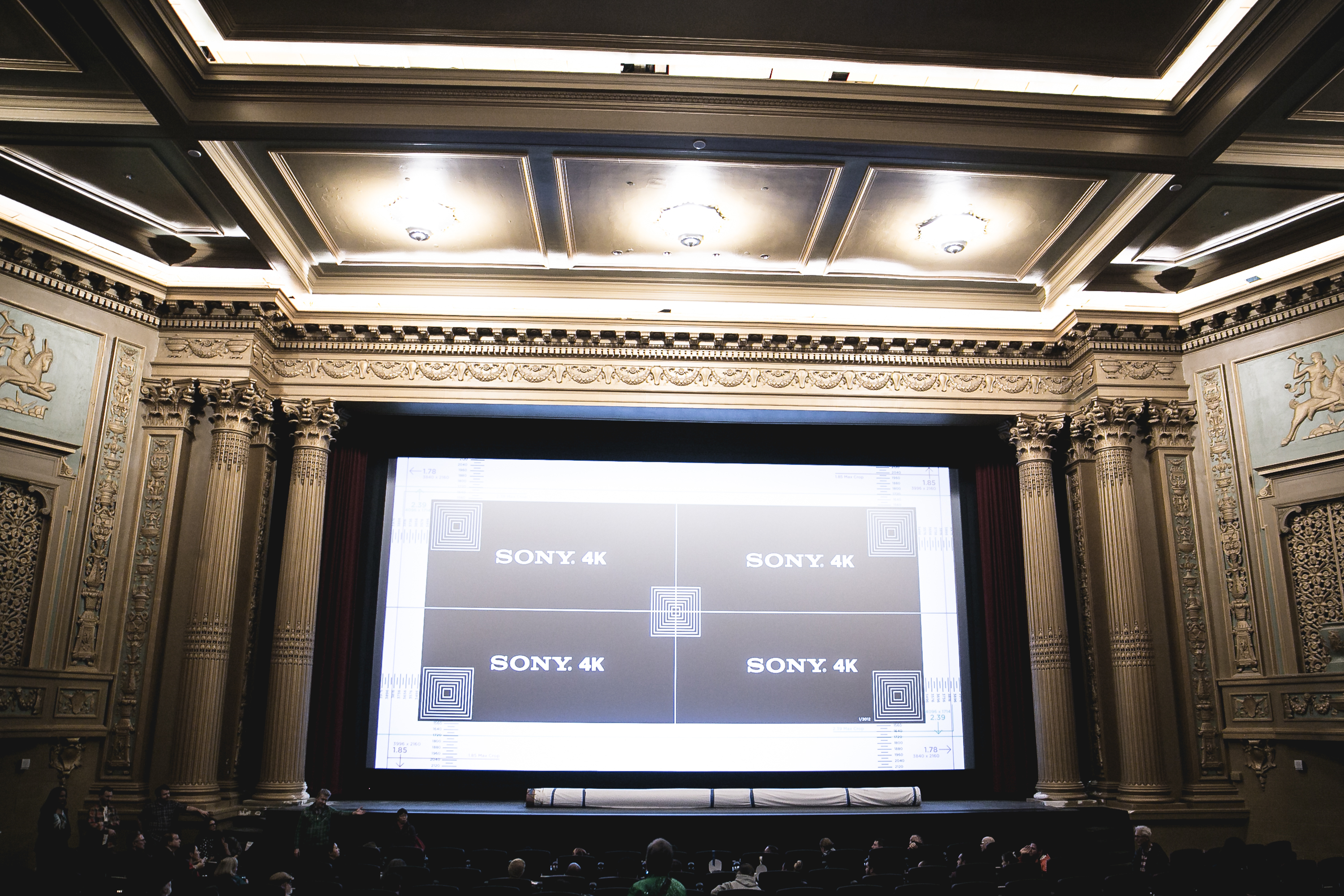 Photo Credit: Kristina Bakrevski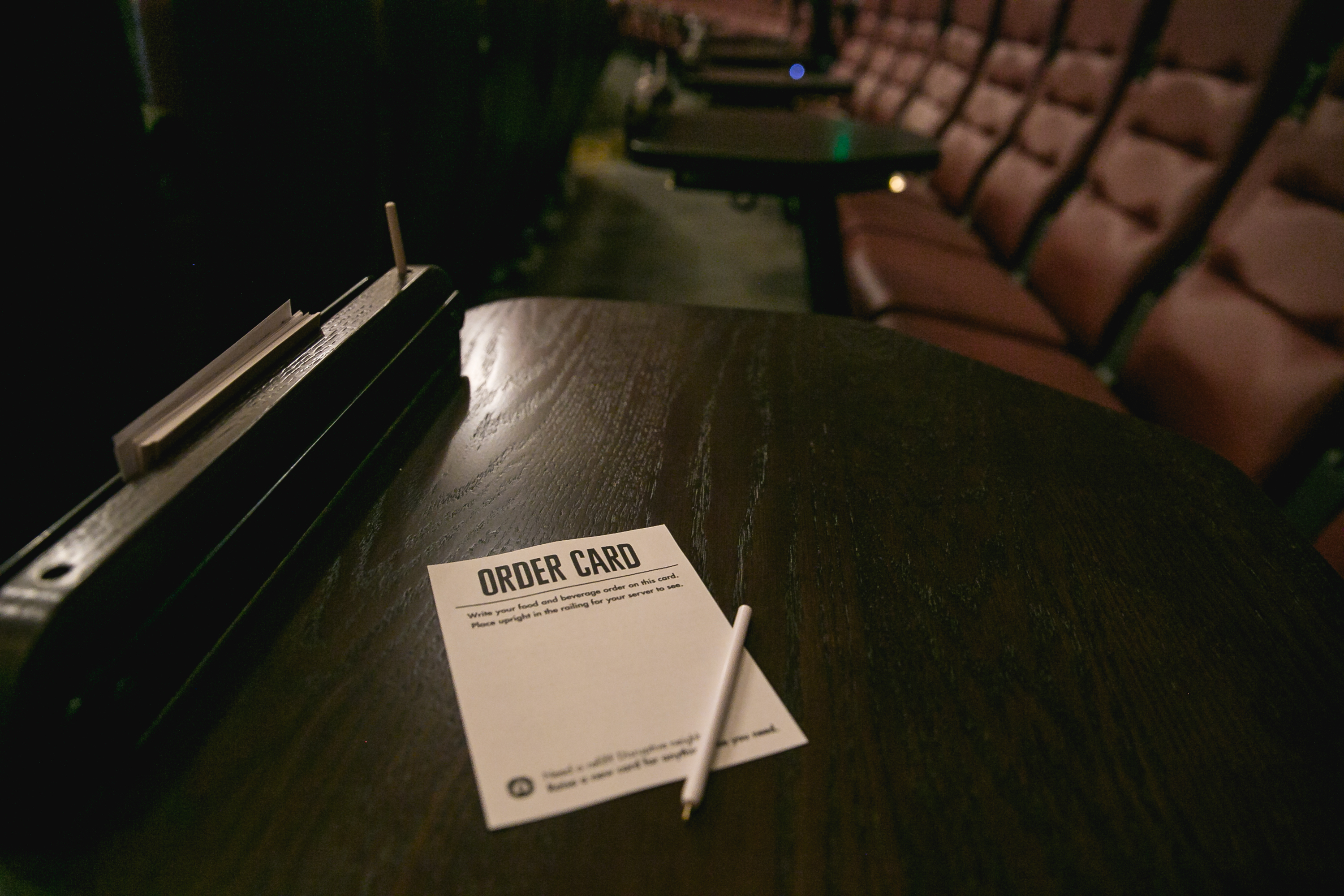 Photo Credit: Kristina Bakrevski
New Kind of Dinner Theater
Other theaters offer little more than overpriced bodega snacks and mediocre popcorn, but Alamo elevates it to the next level with its food offerings. The seasonal menu is created by Ronnie New, the former executive chef at Magnolia Gastropub and Comstock. His locally-sourced menu includes appetizers, salads, pizzas and entrees made in-house, served by a stealthy team of ninja servers trained to ensure your dine-in experience doesn't interrupt storytime. Don't skip the concession stand either, because they've got 3 different flavors of popcorn to choose from: House made kimchi, Truffle and Dried Sriracha. Definitely not your grandmother's holiday popcorn tin.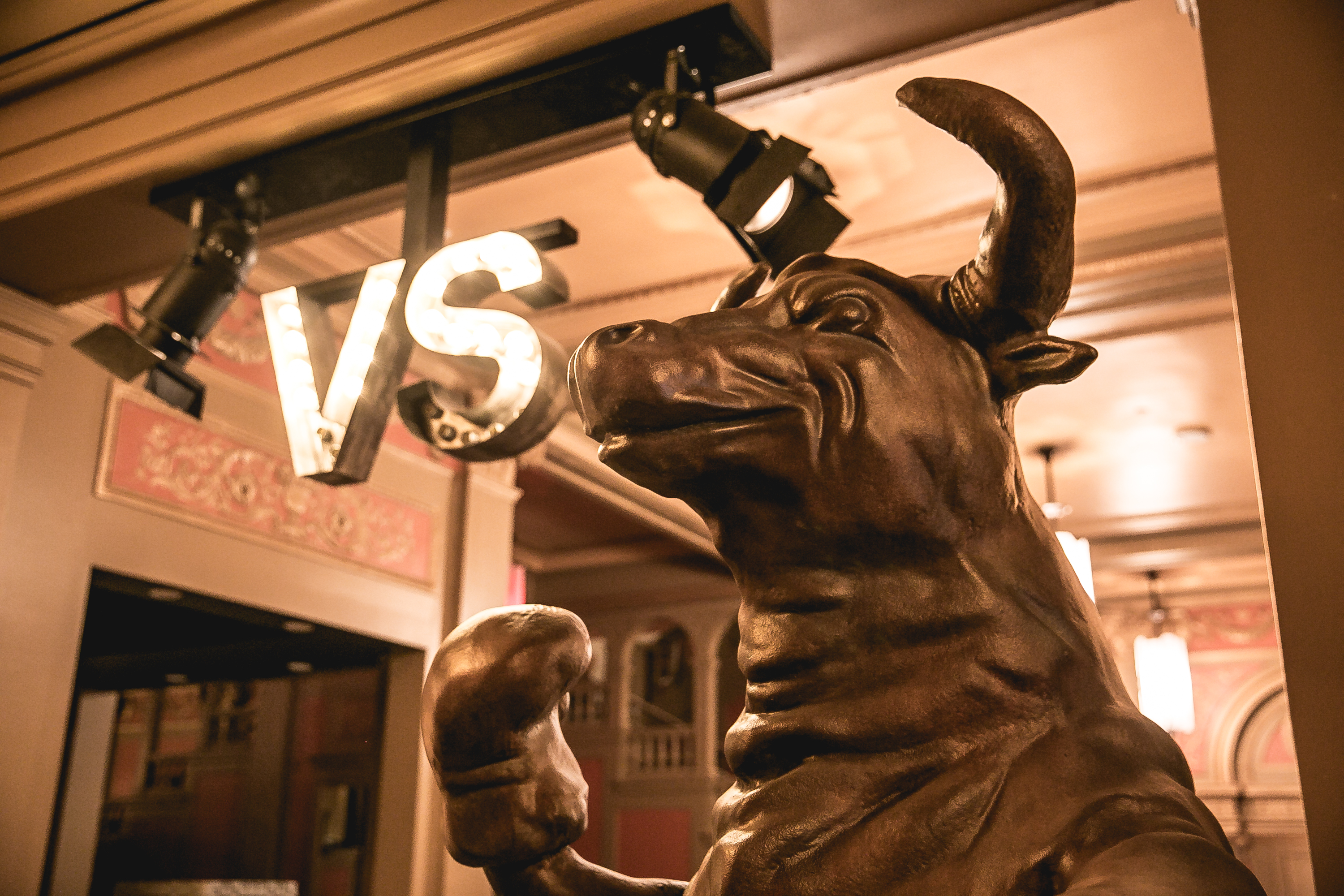 Photo Credit: Kristina Bakrevski
Adult Beverages at Bear Vs. Bull
No, we're not talking stock market. The bar is actually named after a San Francisco Gold Rush era legend about the regular closure of Mission street for Bear and Bull fights. Except at this rendition of Bear vs. Bull, you'll find a variety of classic cocktails, boozy milkshakes and 27 beers on tap, many of them from local breweries. Isaac Shumway, the Bar's Director, previously hails from local favorites like Bourbon & Branch and Alembic, so you know these cocktails will be boozy and delicious.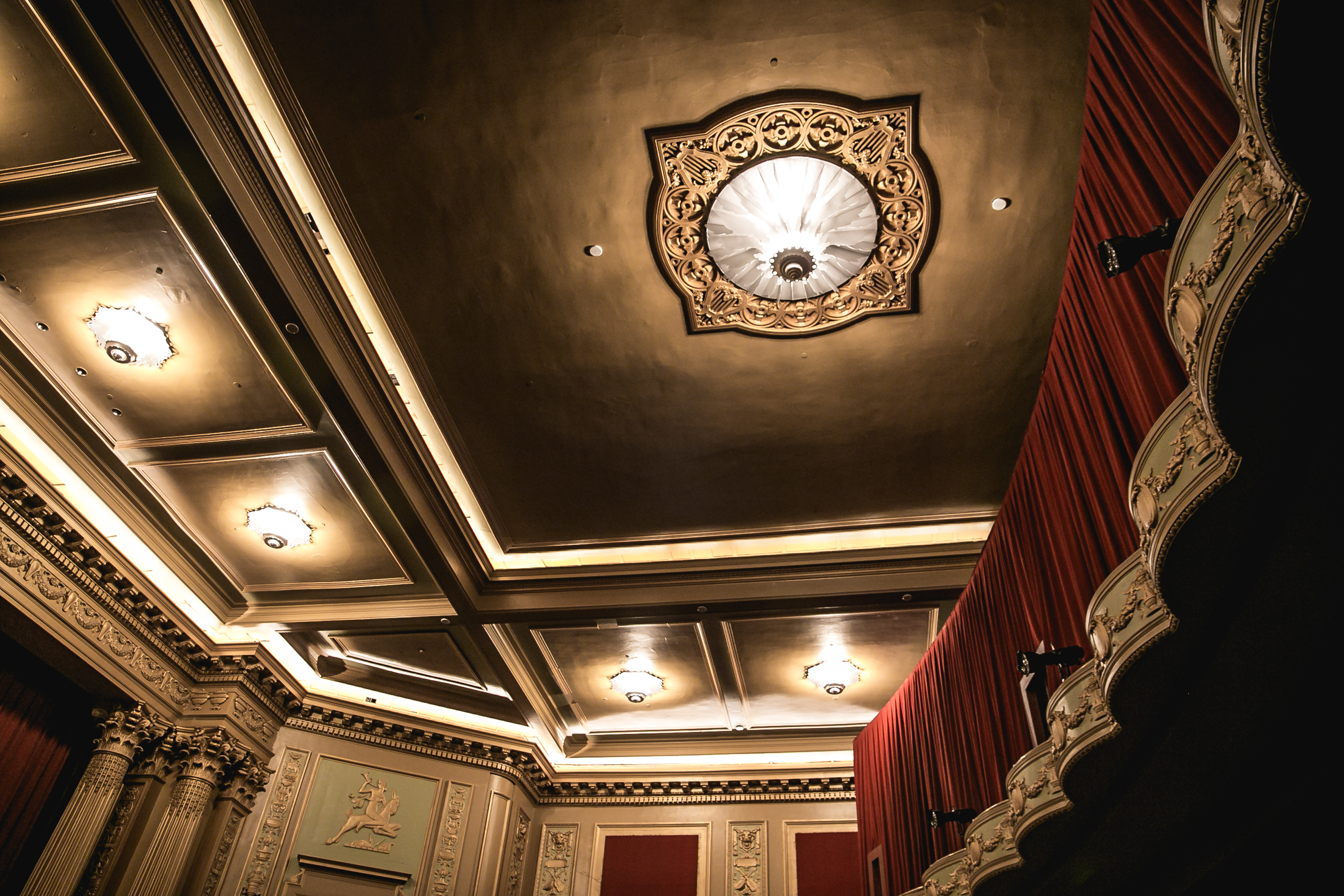 Photo Credit: Kristina Bakrevski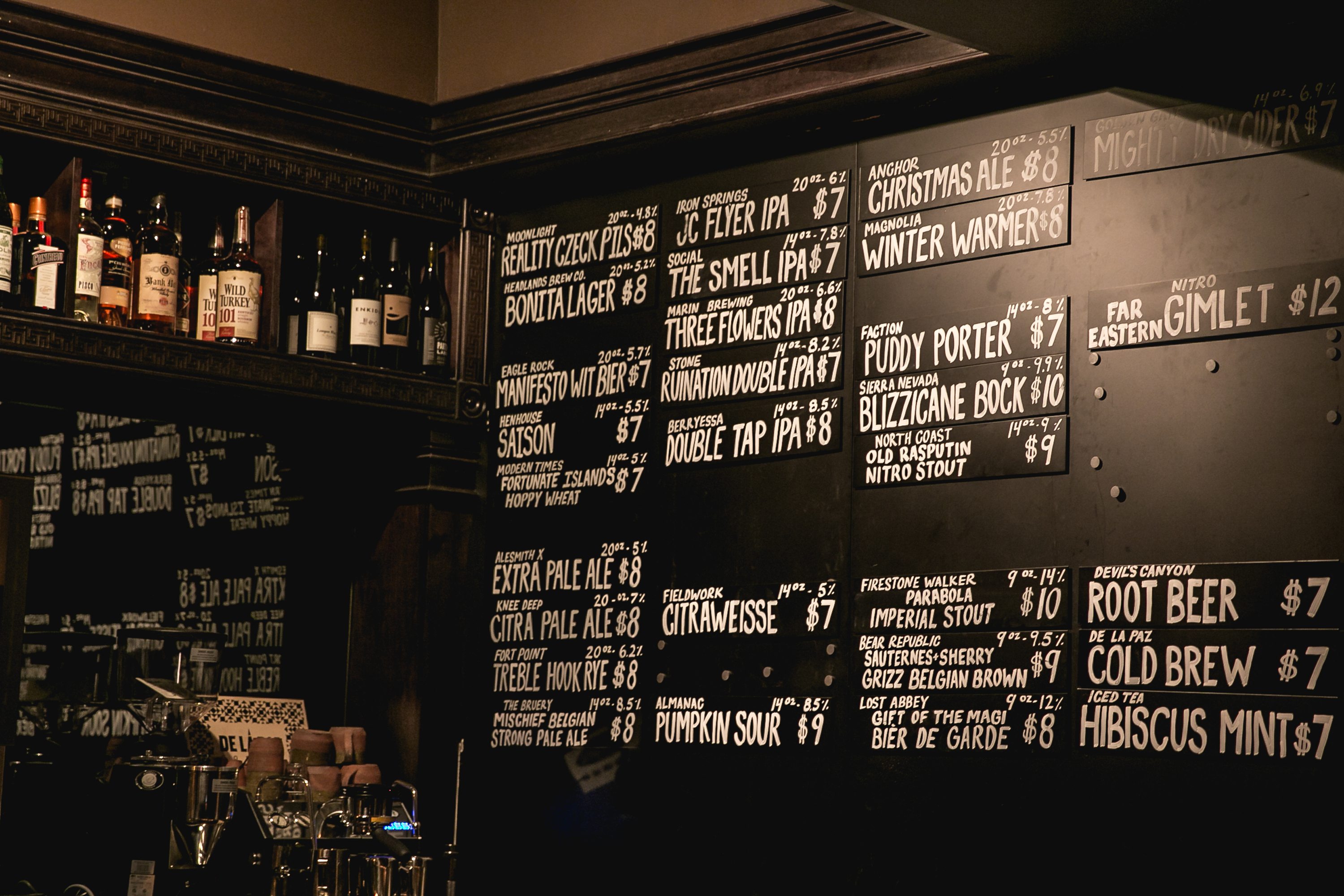 Photo Credit: Kristina Bakrevski
Retrofitted Interior
Upon entering, a Grand Staircase and ornate hallways decorated with old photographs, vintage movie posters and restored art conjure the nostalgia of Old Hollywood, setting the stage for a comprehensive cinematic experience. Plush seating, a mezzanine and detailed moldings line the inside of the main theater, making a night at the movies feel more like a Broadway-style experience. Originally built in the 1920's, The New Mission held its last official showing in the 80's, which gave way to the grimy warehouse setting that became ground zero for raves. Alamo Drafthouse New Mission Theater will be the facelift this historical venue so desperately needed, and they're sparing no detail or expense, pouring millions into the project.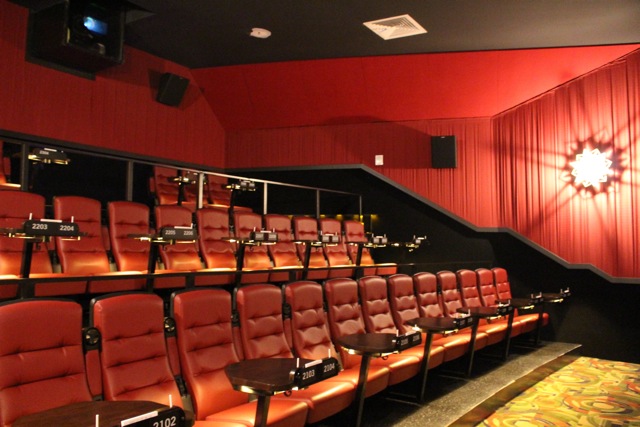 Photo Courtesy of Alamo Drafthouse Theater
Honorable Mentions:
Look out for special events in the future like Independent Film Festivals,  Quote-Along nights, Girlie Night Presentations featuring slumber-party favorites like Clueless, and film showings with curated menu pairings.
Alamo Drafthouse Cinema enforces a Strict No Talking/No Texting policy, and won't be sorry for kicking you to the curb for disrespecting everyone's right to a distraction-free event.