5 Highlights from Oscar de la Renta's Retrospective at the De Young Museum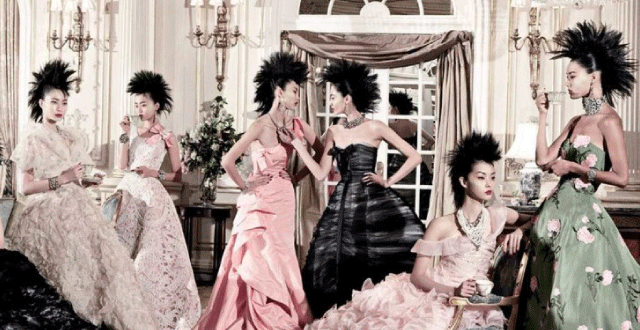 The de Young Museum is on a steady climb up the fashion ladder. After a peek into the world of Balenciaga in 2011 and Bulgari in 2013, and following last year's High Style exhibition, which came to San Francisco from the Brooklyn Museum, the de Young is home to this fashionable world premiere.
"Oscar de la Renta: The Retrospective" features over 150 pieces by the late designer, is a big deal in all aspects; curated by the grand Andre Leon Talley, the former American editor-at-large for Vogue magazine, and just a year after the designer's passing. The elaborate exhibition takes on summarizing the career of one of couture's biggest masters, and manages the large undertaking with grace and style.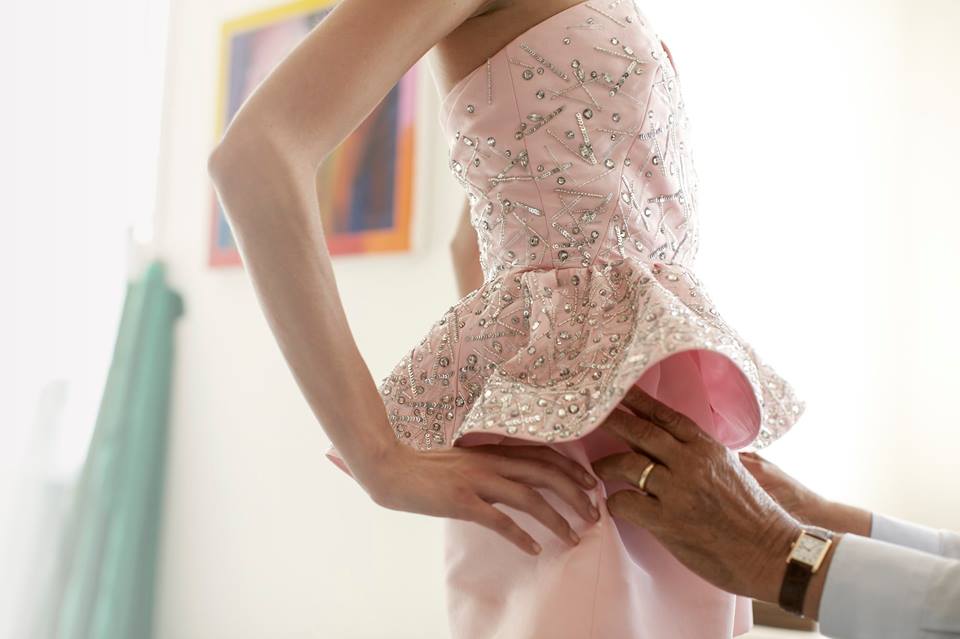 Talley chose to divide the designs not chronologically, but rather according to de la Renta's inspirations, and each pavilion reflects a different 'theme'; infatuation with Spain and the Flamenco culture, Russian looks, Red Carpets gowns and so on. Every piece is fascinating on its own, but make sure not to miss the following standouts…
The Jumpsuit

In the very first room, among the glittering and glamorous gowns, there's a very contemporary, hip-waisted jumpsuit which dates back to 1969—a testament to de la Renta's modern and revolutionary vision.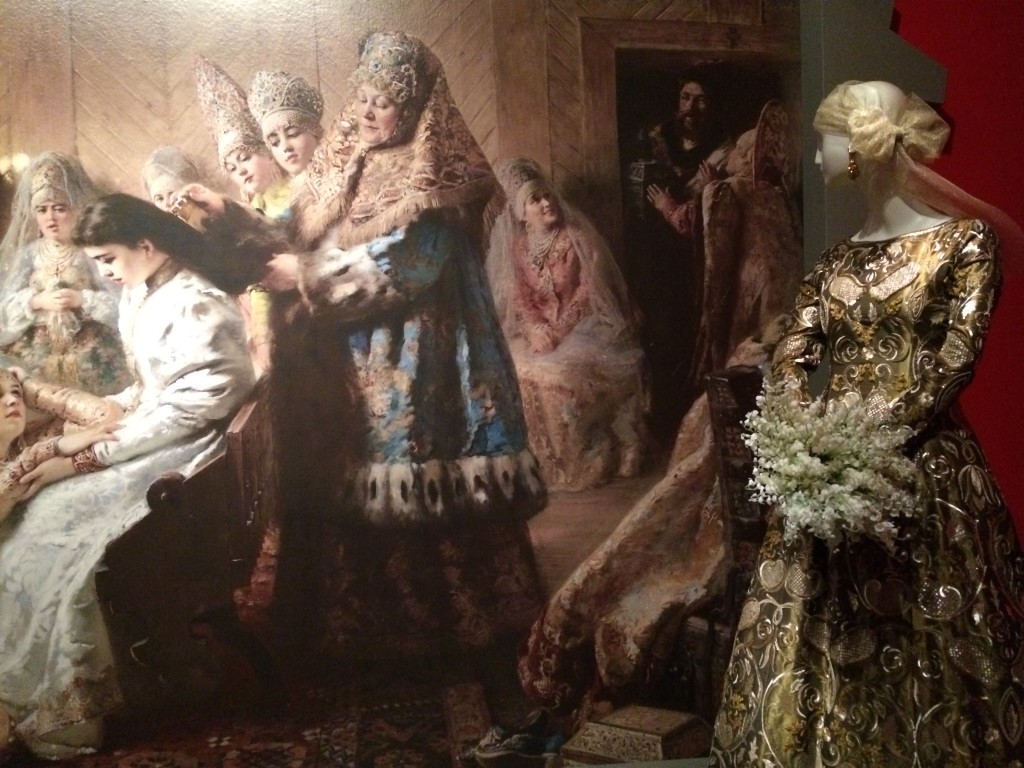 The Russian Moment
Every 'theme' is the exhibition is cleverly accompanied by matching art. De la Renta's taffeta evening creation for the fashion house of Balmain, the most lavish of the Russian gowns, is perched against an impressive print in similar spirit. It's a beautiful and intimate moment.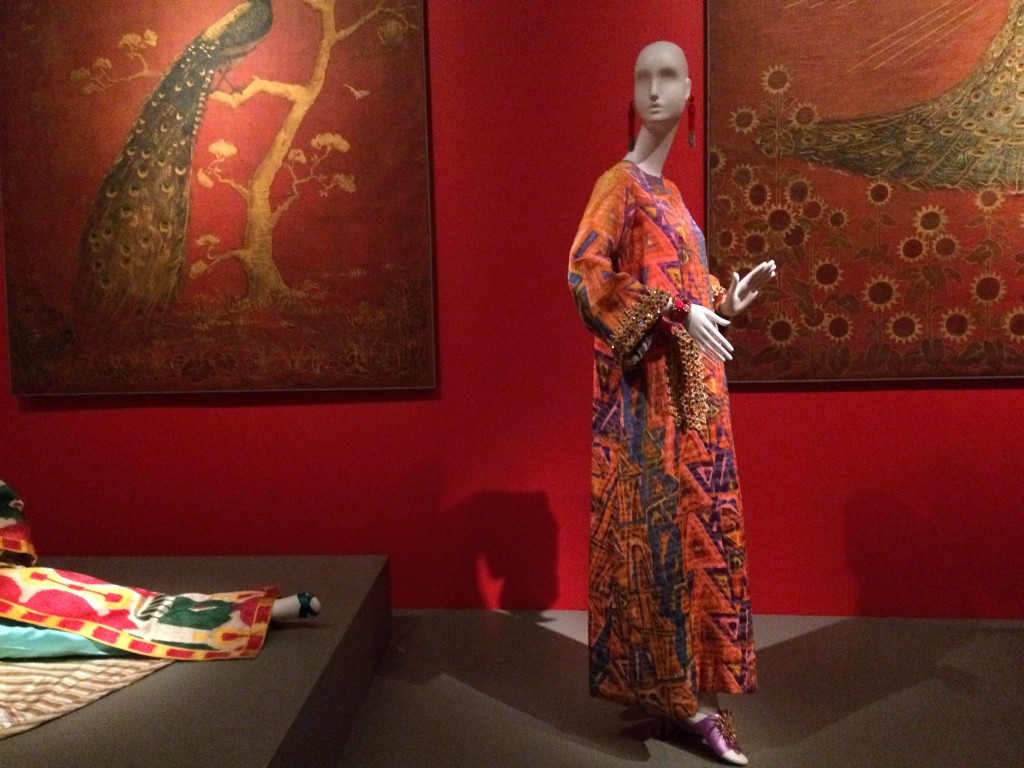 The Caftan
In the 'Eastern' room, an embellished, printed caftan is the only piece in the exhibition originating from de la Renta's time at the once-popular American fashion label Jane Derby. The label no longer exists, and it's a rare opportunity to take a look at its vision.
The Hillary

In the Ball Gown room, where de la Renta's creations for historic evenings are united, await the leopard printed gown and throw, worn by Hillary Clinton in 2012, during her run as First Lady. It's almost impossible to imagine Clinton, so buttoned-up on the campaign trail these days, in an animal print ballgown, but you can try your best.
The Garden Room
The brightest and happiest pavilion in the exhibition is the 'Garden Room', dedicated to de la Renta's love of gardening and nature. A slow-motion video of de la Renta's Connecticut estate, together with the light, dazzling gowns against the printed tapestry make for the most beautiful experience.
+++ Show opens to the public, March 12
de Young Museum, 50 Hagiwara Tea Garden Drive, SF