The trend of lucrative collaborations has reached an unexpected frontier – charcuterie! The superstar of everything Italian Mario Batali and Belcampo Meat Co, the prime Northern Californian destination for prime cuts, announced a gourmet 'collection' of collaborative salumi called "Belcampo by Mario Batali".
The new line, combining American and Italian curing techniques, is all about the classics, with the famous Batali twist. The Spicy Pepperoni hosts notes of fennel and cayenne, the Cotechino sausage is spiced with cloves and nutmeg, and the Mortadella is seasoned with allspice. There's also Traditional Salami for the conservative folk. Prices range from $11-$13 per piece, and all the delicious-sounding products are already available at the designated online store, as well as the Belcampo stores, which include stores and restaurant locations in Marin, Downtown Los Angeles, San Francisco, Palo Alto, Santa Monica and West Hollywood, with plans to expand to additional markets, including Oakland.
The chef and restaurateur has multiple restaurants in New York, Los Angeles and Las Vegas, including the famed Eaataly food halls. Is this the opening act for Batali's arrival to the San Francisco Bay Area food scene? Let's keep our fingers crossed.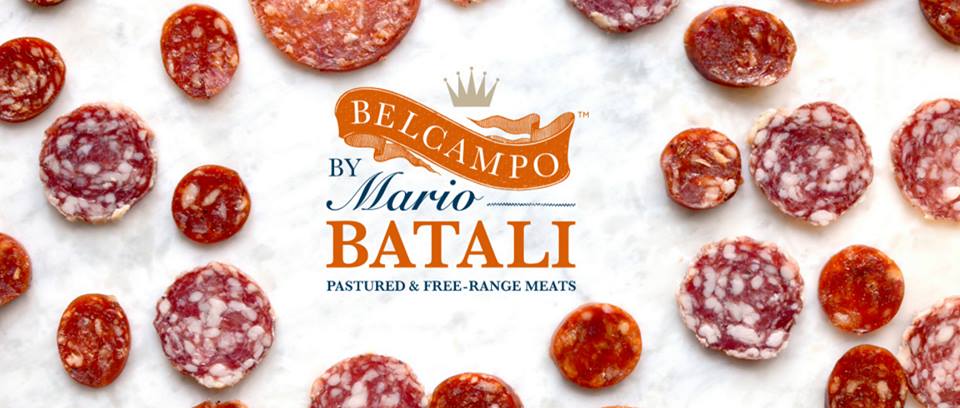 Certified organic by California Certified Organic Farmers and certified a humane handling facility by Animal Welfare Approved, Belcampo Meat Co.'s animals live in low-stress environments, raised traditionally on pasture with non-GMO feed, clean water and fresh air.