SF Beer Week 2016 Returns to the Bay Area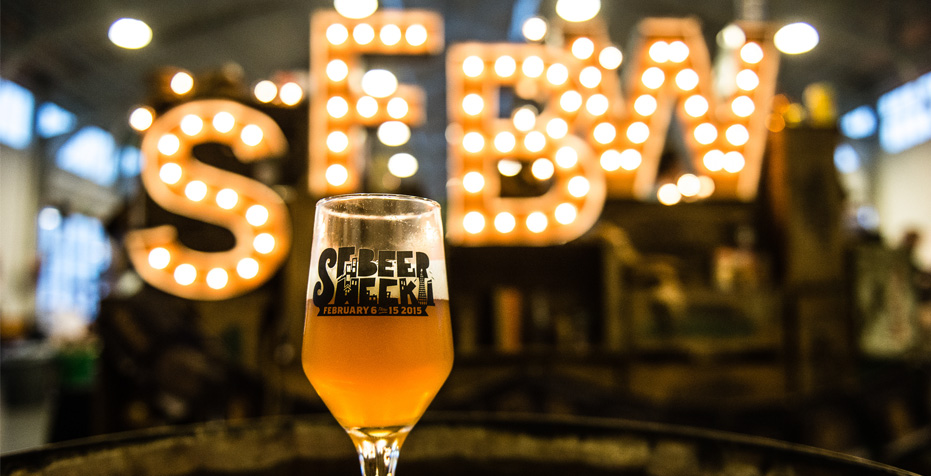 Northern California's flagship annual beer extravaganza, SF Beer Week, has hundreds of events happening between Santa Cruz and Santa Rosa from January 22 – 31, 2016. The San Francisco Brewers Guild launched the first round of SF Beer Week 2016 events. Tickets to the Opening Gala at Pier 35 along the Embarcadero on Janurary 22, 2016 are now on sale.
More than 150 events are currently listed on the event's website, with hundreds of additional events to be added in the future. SF Beer Week 2016 features 25 premier Guild breweries plus dozens of celebrated Northern California-based breweries all working together to make the Bay Area an internationally renowned craft beer destination.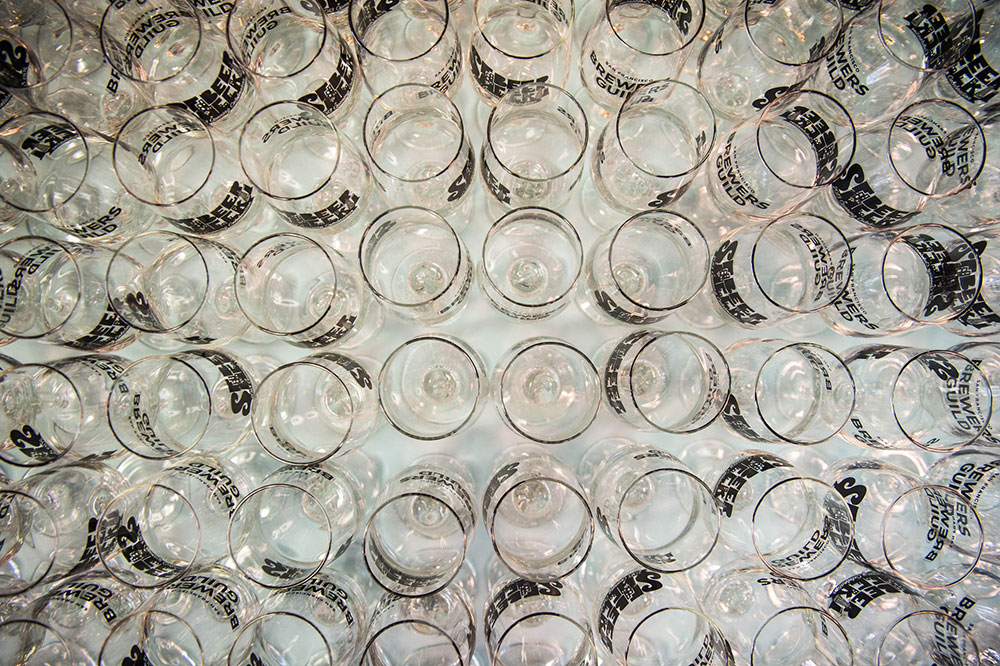 A few early event highlights from the official sponsors of SF Beer Week 2016 include:
– "Hopocalypse Day" at Drake's Brewing Co. (San Leandro, CA: January 23, 12-6pm)
– "Chocolate Making & Beer Pairing for a Cause" with TCHO Chocolate, Pete Slosberg (Pete's Wicked Ale, Cocoa Pete's) and ThirstyBear Organic Brewery (San Francisco, CA: January 23, 6-9pm)
– "21A Strong Beer School" at 21st Amendment Brewery & Restaurant (San Francisco, CA: January 26, 7-10pm)
– "Celebrator Beer News 28th Anniversary Party" benefiting the California Craft Brewers Association at Trumer Brauerei (Berkeley, CA: January 30, 4-8pm)
The Opening Gala includes over 100 Bay Area breweries, marking the debut of the Guild's two standout collaboration beers brewed by Dave McLean of Magnolia Brewing Company (Team SOMA) and Mike Schnebeck of Fort Point Beer Company (Team NOMA). For a quick inside look at the recent Ingredient "Draft Day" that took place at Cervecería de MateVeza on November 18, take a look at the video below.
SF Beer Week has a multitude of generous sponsors. Without their contributions, the glorious event would simply not be possible:
Whole Foods Market
21st Amendment Brewery
Anchor Brewing Co.
Cleophus Quealy Beer Co.
DBI Beverage Inc.
DPEM / Dominic Phillips Event Marketing
Drakes Brewing Co.
Magnolia Brewing Co.
Matagrano Inc.
Morris Distributing
Santa Rosa Visitor & Convention Bureau / Visit Santa Rosa
Sierra Nevada Brewing Co.
Speakeasy Ales & Lagers
ThirstyBear Organic Brewery
Trumer Brauerei

As well as…
Almanac Beer, Bartlett Hall, Beach Chalet Brewery & Restaurant, Brewers Supply Group, Burr Pilger Mayer, Cicerone Certification Program, Country Malt Group, Eat Drink SF / Golden Gate Restaurant Assoc., Local Brewing Co., Maps & Taps, Public House, Pyramid Alehouse, Rosamunde Sausage Grill, The Ave Bar, The Can Van, Union Bank, White Labs
Plus the following venues, brewers and additional supporters:
Ale Arsenal, Barrel Head Brewhouse, Bear Republic Brewing Co., Beer Revolution, BEL, Best Label Co., Black Sands Brewing Co., City Beer Store, Diving Dog Brewhouse, Fat Angel, Firestone Walker Brewing Co., GigaYeast, Half Moon Bay Brewing Co., Handles Gastropub, Marin Brewing Co., Pi Bar, Resolute SF, Santa Cruz Mountain Brewing Co., Schroeder's Restaurant, SF Adventure Tours, Social Kitchen & Brewery, Sudwerk Brewing Co., Sunset Reservoir Brewing Co., The Alembic, The Monk's Kettle, The Sycamore, The Willows, Visit Tri-Valley, Wendel Rosen Black & Dean and Woods Beer Co.