Highlights from SF Music Tech Summit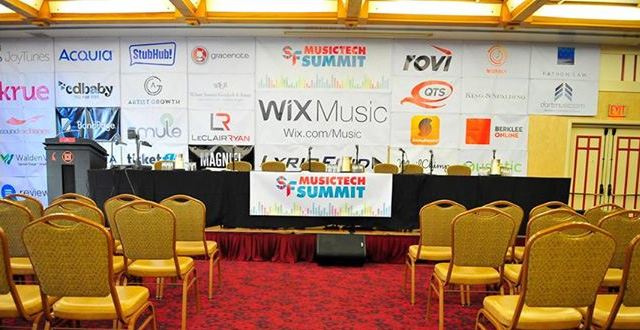 At last year's SF Music Tech Summit, Founder and Executive Producer Brian Zisk announced in his endearing New York accent that 2014 might be the last installment of the beloved conference. Luckily, the one-man-wonder decided to do it again, bringing together hundreds of entrepreneurs, musicians and other industry professionals for a full day of discussion and learning.
This past Thursday, November 10 at the Joie de Vivre Kabuki Hotel in Japantown, a series of panels illuminated the most perplexing and exciting issues facing the music industry today. An early panel discussed the pressing legal issues facing the music industry in light of the streaming revolution. Morvaraid Metanat of Pandora revealed that more than 72 cents of every dollar streaming services like her company receive go to paying licensing fees and royalties. Her colleague and former Universal Music counsel David Ring explained that streaming services like Pandora and Spotify are barely able to stay in business with such overhead, and are only able to pay a certain amount to artists who see less and less of that money because of what record labels shave off. It's clear the streaming industry is a contentious topic, and the legal battles behind royalties and music licensing laws make it a dark side of the music industry that few venture into. But it is on this dark side of the moon that the Jay-Zs of the world are made millionaires and the independent labels struggle to keep their heads above water.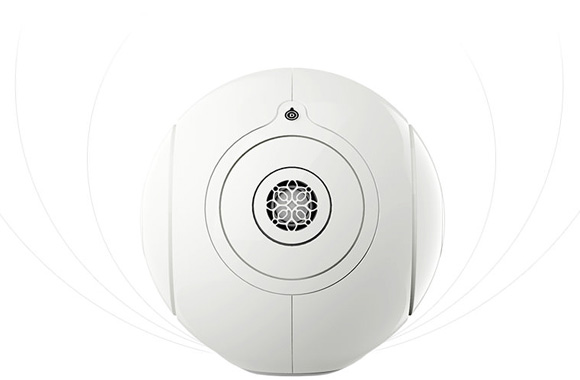 Later in the day, music-tech startups pitched their hot new ideas to a crowd of eager listeners. One French company, Devialet, promoted their impeccably accurate speaker, the Phantom. With zero distortion, over 88 patents for acoustic design and sound quality that actually seems as if a live band were playing in front of you, it brings the quality of a 50K studio monitor system into the consumer's home for a more modest 2,000 dollars. Product director Romain Salzman bragged that Metallica Drummer Lars Ulrich picked up 20 of them and Will.i.am ordered even more.
Another presenter, 8stems, uses a new app to allow users to customize, manipulate, and even remix songs that artists release to them. This new iOS platform gives fans a way to interact with their favorite artists' music and make it their own while giving the artists a new source of income from any revenue made from a fan reconstruction. Finally, virtual reality headsets from Samsung made an appearance, allowing fans to immerse themselves in on-stage camera angles and views otherwise unattainable. FestVR's high-quality headsets promise to give fans in the back of the show a front row view, and fans in the front row aerial views formerly out of reach.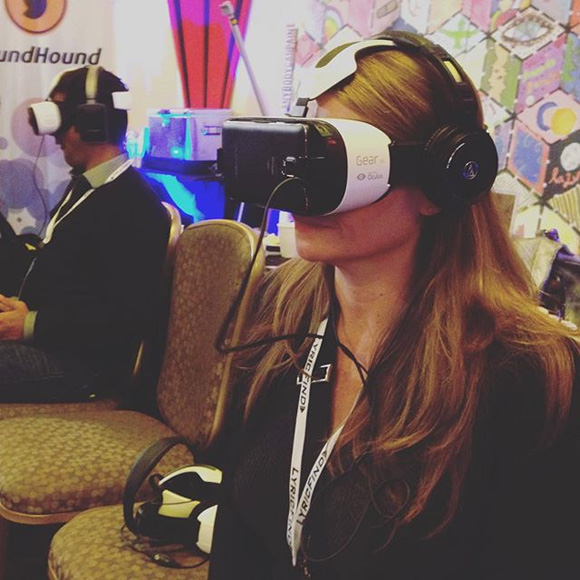 Towards the end of the conference, a panel on music discovery chewed on a new idea in the curation and suggestion side of music services: context. Context refers to ways in which algorithms can suggest appropriate music for a listener; methods like geolocation, body temperature or even level of activity can all suggest different kinds of playlists. High level of movement may mean you want music for the gym while low body temperature may tell the system you are ready for melancholy tracks. It all uses data from new devices like Apple Watches to determine what you're in the mood for, a guessing game programmers hope to get better at with more reported information.
At the end of the day, a cocktail party facilitated schmoozing so that attendees could connect on new app ideas or new technologies and network the night away. Another successful Summit proved that not only is San Francisco undoubtedly the hub of technology innovation, but that it also supports a vibrant community of artists who embrace the high-tech future of the business.
For more information on the Summit go to www.sfmusictech.com or listen to live recordings of the panels on soundcloud.