Amour Vert Opens Warehouse to Public For 3 Days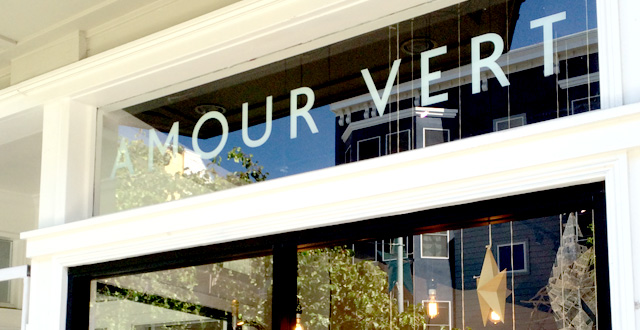 It's that time of the year again – the time when budget- challenged ladies can lay their hands on a piece of Amour Vert chic. The San Francisco environmentally aware brand (the name means 'green love' in French) has made quite a name for itself in recent years, with a flagship store in Hayes Valley, highly recognizable prints, its green natural fabrics and a dedicated following among the city's best It Girls. The only thing is – the price tag is not for everyone.
On August 6th – 8th, however, Amour Vert's headquarters (1278 Minnesota Street Suite A) will be open to the public during the biannual warehouse sale, and the latest Summer collection will be offered at at up to 80% off retail price. "It's another great way to interact with existing and new customers", says Founder and CEO Christoph Frehsee.
The headquarters location isn't accidental – opening up the 'office' to the customers is a welcome practice by local brands, especially if their space is as beautiful as Amour Vert's is. Chances are, everyone will be fighting over the classics, such as the soft cotton t-shirts, but Fresee advises to pay attention to summer trends as well: "Our Tile and Shibori prints have been very popular – Ali Larter and Vanessa Hudgens have both been recently spotted sporting these styles!" he brags, and for a good reason. Prepare to shop eco-friendly and aggressively.