16 Things to See and Do at Maker Faire Bay Area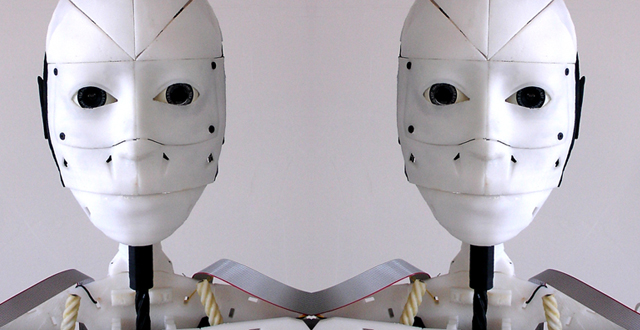 The "Greatest Show and Tell on Earth" is coming to the Bay Area with over 900 exhibitors, 12 stages, more than 300 presentations. There are more things to see and do than a human could ever cover in only two days, so we put together a short list of things that are guaranteed to bend your antennas and electrify your cells.
[bra_list style="colored-counter-list"]
Step back and marvel at the first open source 3D printed life-size robot that anyone can print and assemble at home.

Learn how to survive in the wilderness, after the robots have taken over.

A whole festival could be made with just these two amazing instructables; how to make your own bacon OR make your own kombucha at home.

BYOB…R. Challenge others to the death at the Bot Bash booth.

No one can ever say you're not thrifty, build your own sail boat for $100.

Feel the power of taking control of a massive ant-like machine.

Take your masking tape skills to a whole new level with Tapigami.

Listen to an astrobiologist discuss replacement organs and smart fabrics.

Get schooled on drone flying etiquette, then watch drones battle it out all day at the Combat Arena.

Think you know cheese? Think again. Learn more about the oldest cheese recipe.

Learn how to pick a lock.

Buckets and buckets of legos.

Watch a miniature Master and Commander unfold at the 3D Printed Boat Race.

Leave the pitchfork at home and take a ride on a frankenstein bicycle

No hill or crooked street required for this big wheel race.

Dance like no one is watching.
[/bra_list]

The 10th annual Maker Faire Bay Area comes to the San Mateo Event Center 1346 Saratoga Drive this Saturday May 16 and Sunday May 17.
Log on to the newly launched social network MakerSpace to get your creative juices flowing before the weekend. Still not sure if you're going? Watch this video.