Les Claypool Honors Eddy Jennings, Hosts Benefit Show to Fight Cancer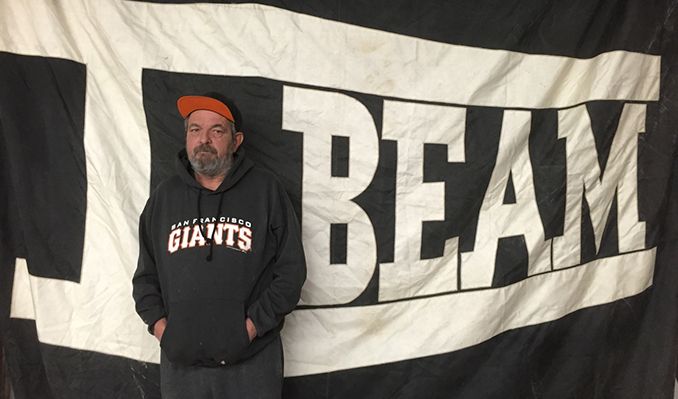 Eddy Jennings, manager, booker and club owner who worked under Bill Graham in the 70's, operating such clubs as Rock n Bowl, I-Beam and Jack's Bar, is being honored by Les Claypool and others at the Regency Ballroom on Friday, May 29th, in an effort to raise money for Jennings' current battle with cancer.
The underbelly of music isn't always so cut and dry. There is a hierarchy in venues and clubs that starts with the owner and trickles down through the manager, the booker, the promoter, band manager, and the band. Through this process, a lot of details and communication can be lost in translation. Things don't always work out so smoothly for both parties. But for Eddy Jennings, treating the musicians justly was always his main motive. He lived by the motto "feed them, give them a place to sleep, and always pay them."
Jennings gave opportunities to many independent bands over the years, including Primus, the Limbomaniacs and MIRV. Now they're giving back to show their appreciation. The show includes Les Claypool, a tribute to Buck Naked & the Bare Bottom Boys, Pearl Harbour, Penelope Houston and Greg Ingraham (the Avengers), Limbomaniacs, MIRV, The Mermen, MCM and the Monster, Fungo Mungo, Jackson Saints, Ted Zeppelin, Caca, Larry LaLonde (Primus), East Bay Ray (Dead Kennedys), members of Psychefunkapus, The Tubes, House of Wheels and others. The event is not only to honor Jennings, but others like him who work countless hours to enrich the musical community in San Francisco and beyond.
Tickets can be purchased here.
Show Info: Tickets are $29.50 in advance and $35 the day of the show on May 29th at The Regency, 1300 Van Ness. $50 VIP tickets include one general admission ticket, early entry into the venue, early viewing of the silent auction items, two drinks and one limited edition event poster by Ron Donovan.