San Francisco's Best Parties This Weekend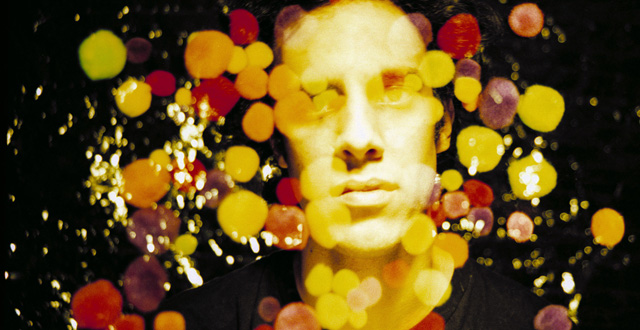 It's overwhelming how many good shows there are over this first weekend in May. Luckily we've laid them all out right here: San Francisco's best parties to get the dance floor hot 'n bothered.
Visit the SF Station events calendar for more event listings.

Thursday, April 30: Kodak to Graph at 1015 Folsom
Kodak to Graph just released his debut album, ISA, for free via his own website. It's a great mix of hard-hitting and dreamy, blending swirling synths with big 808 bass. He'll play for SF alongside up and comers Big Wild and Obeson as part of the album launch tour.

Thursday, April 30: MAKJ at Ruby Skye
NorCal native MAKJ has seen his singles and remixes destroy main stages at festivals across the world over the past few years. Using the popular hardstyle kick-drum and screeching, bouncy synths, MAKJ has made a name for himself as a leader in electro house that brings infectious energy to his rowdy sets.

Friday, May 1: Fred Falke at Audio
Since 2000, French producer Fred Falke has consistently put out nu-disco anthems and remixes bringing back that 70s funk and feel with a modern flair. With close to 100 tracks to his name, Fred is considered one of the greats of french house.

Friday, May 1: Felix Cartal at Mezzanine
Vancouverite Felix Cartal can't be contained to one style or genre. He started out solidly in electro house but has recently branched out into softer, more progressive and melodic tracks. His social media presence is witty and clever, often featuring his disposable camera project where he gives one fan a disposable camera at the beginning of his show and develops the photos after for all the world to see.

Friday, May 1: Hook N Sling at Vessel
Australian producer Anthony Monascalco, better known by his stage name Hook N Sling, has dozens of remixes of some of the biggest names in dance music in his discography. His tracks have been played by the likes of Swedish House Mafia, as they are perfect for the big room setting exuding a harmonious energy suited for the main stage and the club.
https://soundcloud.com/saferatnight/j-phlip-chris-lorenzo-walls?in=saferatnight/sets/san-007-j-phlip-chris-lorenzo-walls-ep
Friday, May 1: J.Phlip at Monarch
Dirtybird's only female producer will play a set for the residents of her current home. On the fantastic sound system at Monarch, her bootie tech will sound crisp and deep and keep the dance floor moving.

Saturday, May 2: Griz at Mezzanine
One of dance music's biggest stoners, Griz even has a strain in Colorado named after him. His music is comprised of funky and soulful hip-hop with crunchy electro tastefully thrown in for added flair. This truly brings his music to life. A trained saxophone player, Griz often brings out his instrument at shows to add a live element to his set. This show is sold out and has been for months, but some tickets may still be found on Craigslist.

Saturday, May 2: Darius Secret Warehouse Show at Danzhaus Warehouse
French producer Darius is a master at making sultry, seductive jams. His silky smooth, glassy synths use emotive chord structures to create french house that's all his own. DJ Dials presents advertised this show with a secret location TBA, but a quick look at the tour poster on Darius' Facebook page reveals its location at the Danzhuas Warehouse in the Outer Mission. Purchase tickets on Ticketfly

Saturday, May 2: Lil Jon Cinco de Mayo party at Temple
The formerly monosyllabic Lil Jon is playing a Cinco de Mayo show where he might tell patrons to "Bend over, make your knees touch your elbows." Check out the king of crunk while sipping margaritas for a night with one of rap's loudest artists.

Sunday, May 3: Lights Down Low presents Four Tet (Official) b2b Floating Points at Public Works
Since the 90s, Four Tet has built his reputation as one of England's premier underground artists. Grime, electronica, and techno are just some of the styles he pulls from to make his dark and rhythmic tracks. He'll play back to back along side his friend and neuro-scientist-by-training Floating Points for an exciting combination of crates.