Bonnaroo Now Controlled By Live Nation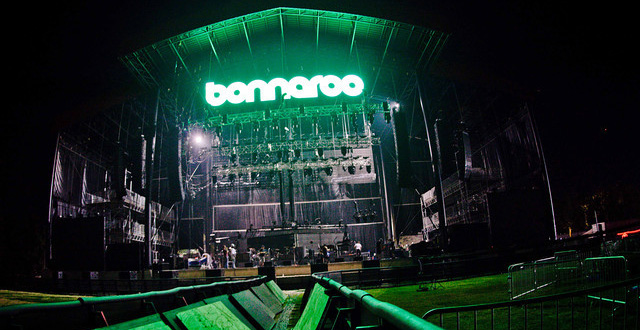 Entertainment conglomerate Live Nation is now the majority owner of rural Tennessee's Bonnaroo Music and Arts Festival, giving the world's largest music promoter control of four of the top U.S. music festivals.
According to the New York Times, the financial terms of the Bonnaroo deal were not disclosed and the two independent companies that helped found Bonnaroo, Superfly and AC Entertainment, called the deal a partnership.
We love partnerships, this business was founded on great partnerships … and this is another step in building the best team to continue to have the most amazing festival possible. – Rick Farman
As part of the deal, Live Nation received an unspecified ownership share of Great Stage Park in Manchester, Tennessee, a 750-acre outdoor event space known as The Farm located 65 miles southeast of Nashville where Bonnaroo takes place. Live Nation's complete portfolio now contains more than 60 music festivals worldwide. Powerful artist manager Coran Capshaw, who supports big acts such as Dave Matthews Band, is also an investor in Bonnaroo.
Bonnarroo sees over 80,000 attendees annually, with this year's festival taking place June 11-14 with a lineup headlined by Billy Joel, Mumford & Sons, Kendrick Lamar and Deadmau5. Check out SF Station's complete Bonnaroo photo gallery here with pictures from many of the previous festivals.
Last year, Live Nation paid $125 million for 51 percent controlling interest in C3 Presents, the promoter behind Lollapalooza and Austin City Limits. In 2013, Live Nation took over the company behind Electric Daisy Carnival, one of the largest dance-music franchises. Coachella is controlled by live music corporation, AEG Live.
Photos: Scenes From Bonnaroo 2014
Photo by: Stian Roenning