San Francisco's Best Parties This Weekend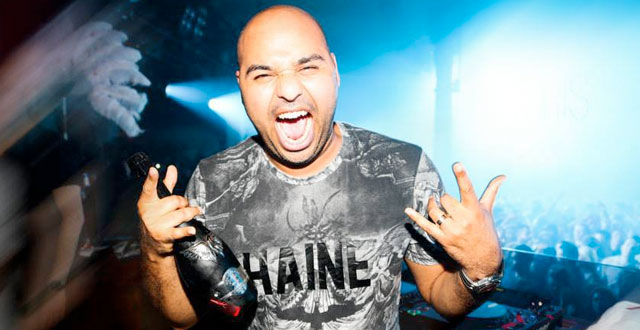 Rough week? Bright lights, big speakers and good company are the cure. Here's to partying every weekend like it could be the last.
Visit the SF Station events calendar for complete listings.

Thursday, January 22: Djemba Djemba & Mr. Carmack at 1015 Folsom
Team Supreme members Djemba Djemba and Mr. Carmack bring bass-heavy trap productions to 1015 Folsom on Thursday. Both have many original tracks and carefully crafted remixes ready to please bassheads and twerkers alike.

Friday, January 23: Treasure Fingers at Audio
Over the years, Treasure Fingers has strayed from his standby, nu-disco sound to explore other genres and influences. Recent track "Bad MF" has a more electro sound, and his latest, "Honey Dip," falls into ghetto house territory. In any case, this Fools Gold signed artist has an ample collection to choose from this Friday.

Friday, January 23: Brenmar at Elbo Room
Brenmar has his hands in a little bit of every trend. An integral part of the future R&B and future bass scenes, he has worked his way to signing with Fools Gold through a number of sexy remixes and edits. Soulful vocals meet big hip-hop bass at his shows.

Friday, January 23: Sidney Samson at Ruby Skye
Sidney is a staple and absolute legend in the genre of dutch house. Known for it's high pitched lead synth, this genre was born on the streets of Holland and matured along with EDM stars like Afrojack and Chuckie. Sidney's big room, dutch house tracks pulse with club-ready energy.

Saturday, January 24: Icee Hot 28-hour Final Goodbye Party
San Francisco-based production company Icee Hot is throwing its final soiree on its 5th anniversary. For this final blowout, they are going all out with a 28-hour dance marathon at Public Works that will continue until Monday morning at 2am. Featuring the likes of Robert Hood, Andy Stott, Gerd Janson and more, this lineup of house and techno is sure to test the endurance of all in attendance.
https://www.youtube.com/watch?v=dnDINjeUJIE
Sunday, January 25: Wale at The Filmore
This Washington D.C. native, grew from relatively obscurity with a 2008 self-released Seinfield inspired mixtape and regional hits to a radio staple with prominent features with high-profile artists including Rick Ross and Waka Flocka Flame. He's out on his own with his latest stop in the Bay Area promoting his upcoming album The Album About Nothing with a headlining show at the Fillmore.