Icee Hot Sets Sail With 28-Hour Goodbye Party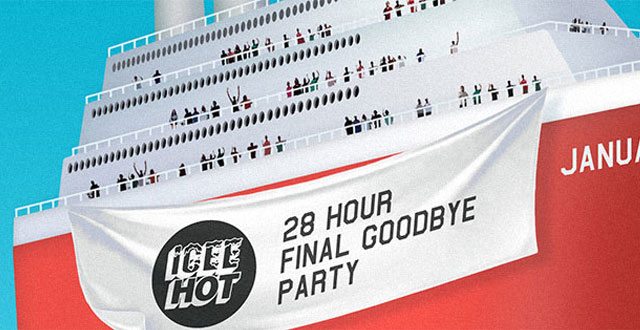 After five years of infamous parties, San Francisco-based promoters Icee Hot will be throwing down just one last time this month with a 28-hour party at Public Works.
Starting at the 222 Club in the Tenderloin and then transitioning to Public Works, Icee Hot has consistently put on raucous parties. Now Icee Hot is throwing its last annual soiree at Public Works later month for its five-year anniversary.
The party will feature hours of nonstop minimal, techno and house from the likes of Robert Hood, Andy Stott (live), Gerd Janson, Joey Anderson and many more. 
Exit and re-entry are permitted to give guests a chance to rest.  This 28-hour endurance test rivals and surpasses some of the legendary 12 hour trance sets from DJs like Armin van Buuren and Markus Schulz.